AOA, BTS, and SISTAR rank on this week's World Albums Chart on Billboard
For the week of July 11th, Billboard named three K-pop artists on this week's World Albums Chart.
In 8th place is BTS with their mini-album The Most Beautiful Moment in Life, Pt.1, while girl group's AOA and SISTAR makes their debut on the chart with their respective mini-album Heart Attack and Shake It in 5th and 6th place.
Last week, MAMAMOO was the only female artist found on the same chart in 7th place and was ranked alongside 2PM in 3rd place with No.5 and EXO's repackaged album in 9th.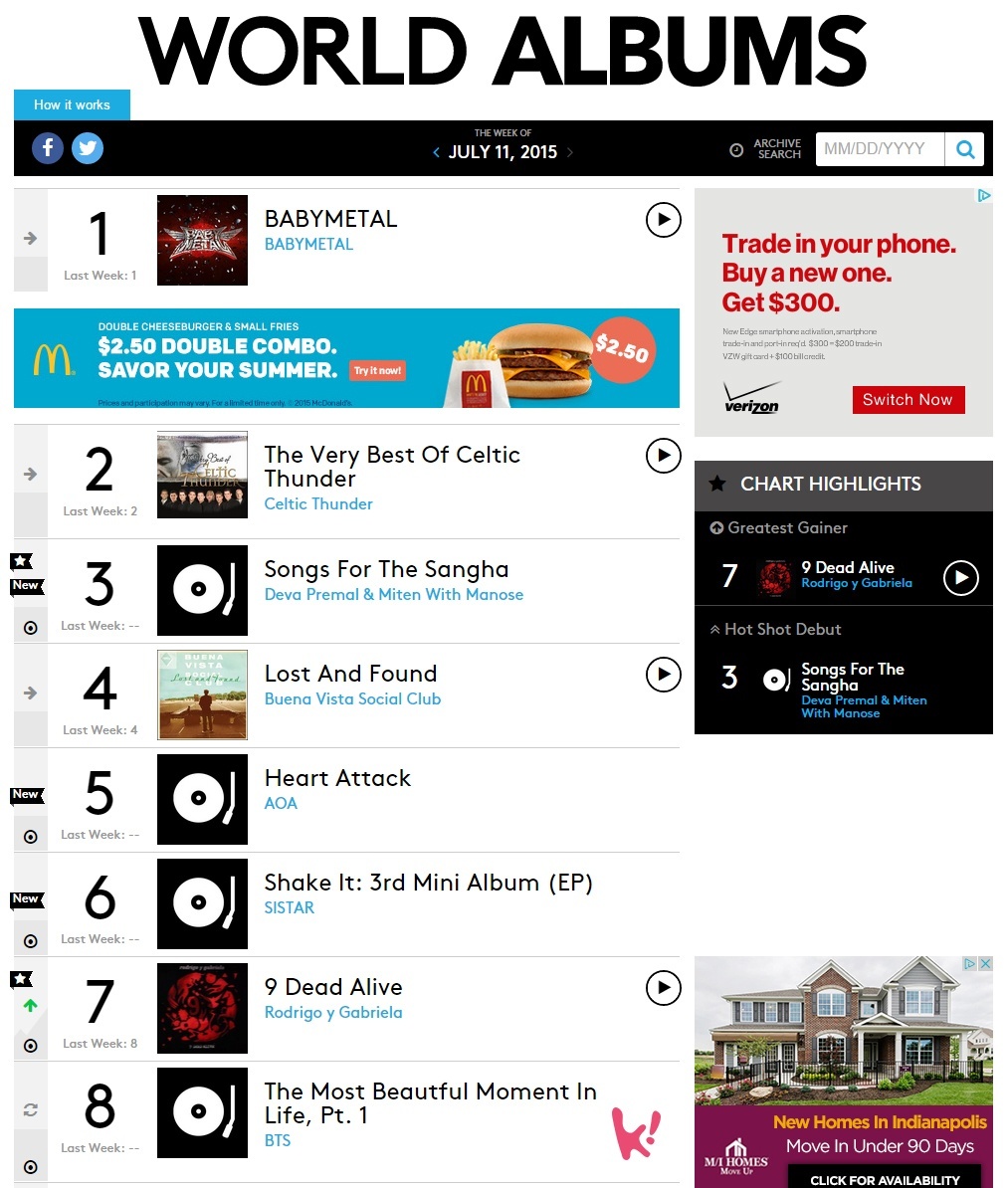 Source: Billboard
Share This Post