Her Agency Wanted Her To Rest, But AOA's Yuna Won't Let Her Ankle Injury Stop Her
FNC Entertainment announced on January 18 that Yuna had suffered an ankle injury in the anterior region.
The accident occurred during SBS's Inkigayo on the 15th, just three days prior to the announcement. Yuna slipped and fell from the stage, injuring her ankle in the process.  The fall proved to be quite severe, as it ruptured her ligament and required a protective cast.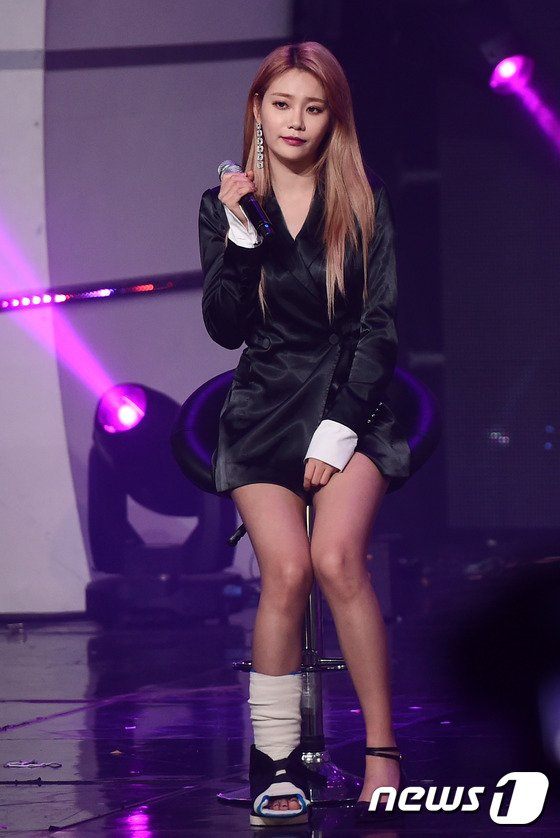 FNC asked Yuna to rest and recover, but she refused.
Despite her injury, Yuna showed resolve and commitment to her activities and plans to continue working on her upcoming broadcasts. She offered a quote saying, "In this week's broadcast, I plan to sit on a chair with a cast."
Seeing her dedication, FNC decided to take a break for the holidays. They said "There is no schedule for the New Year holidays. We will rest and then we will decide whether to continue the activities after seeing her progress."
AOA recently released their first full-length album, Angels Knock, on the 2nd, featuring "Bing Bing" and "Excuse Me".
Source: Dispatch
Share This Post