AOA's Choa reveals her marriage plans
AOA's blonde beauty Choa revealed her honest thoughts on marriage in a recent television broadcast.
On the January 21st broadcast of JTBC's "Sing For You, "Choa confessed her true feelings about love and relationships. While there are many different views on dating and marriage, Choa revealed that she's quite straightforward with her feelings. In fact, she proved how much of a romantic she is.
Rather than having an elaborate plan regarding marriage, Choa claimed that she wanted to wants to get married as soon as she meets the love of her life. Insisting that she's not just making a flippant claim, she added that she often thinks about marriage whenever she feels tired from working.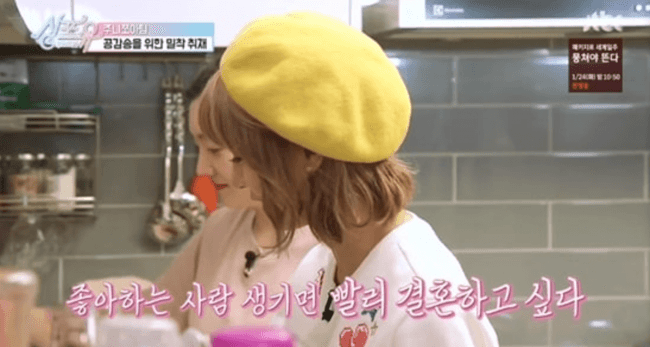 Having been a panelist on popular MBC reality show We Got Married, Choa is already quite familiar with how marriages work, especially among celebrity couples. Is Choa going to be the first member of AOA to get married?
Source: X Sports News
Share This Post