AOA's Latest #1 on Music Bank Causes Uproar Amongst Fans With Suspicions of Manipulation
Girl group AOA took home their 2nd music show trophy this week for "Good Luck" in the recent broadcast of Music Bank, beating out rookie girl group TWICE by a mere 76 points.Unfortunately, the win wasn't without controversy as viewers and fans alike have swarmed the Music Bank message board with demands for an explanation.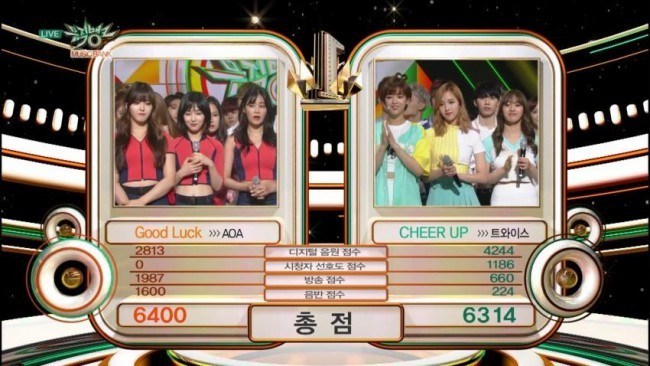 The controversy concerns the amount of points given to albums sold as it doesn't seem to correlate correctly to points given to other artists who sold more physical albums.
For example, Jessica's With Love, J sold 37,700 copies and was awarded 1,900 points while MONSTA X sold 19,570 copies of their album and were given 900 points. Curiously, AOA, who sold 20,990 album copies, were awarded 1,600 points. Looking at the corresponding points given to the number of albums sold, the point system seemed to have been manipulated as the calculations doesn't seem to balance out.
Jessica : 37,71x (23.0%) album scores 1,900 points
AOA : 20,99x (12.8%) album scores 1,600 points
MONSTA X: 19,57x (11.9%) album scores900 points
Nam Woohyun : 17,44x (10.6%)
SEVENTEEN : 16,43x (10.0%)
I.O.I : 13,42x ( 8.2%)
Tiffany: 8,30x ( 5.1%)
BTS : 7,08x (4.3%)
TWICE: 4,38x (2.7%)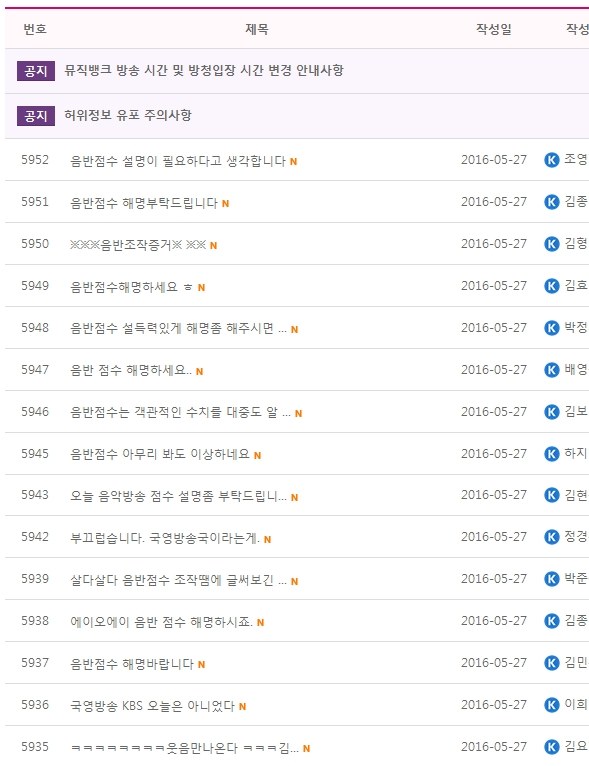 Meanwhile, AOA continues to promote their title track "Good Luck" and has thus far won two music show trophies with their first won from SBS MTV's The Show.
Share This Post