AOA's Mina is dating an actor from Iran? Here's how the rumor started
It appears that AOA's Mina has found herself in the midst of a surprising international love affair.
On November 17, Iran news media reported that Hamed Tehrani, a famous Iranian actor and composer, revealed he was dating a K-pop star. He supposedly told media, "I am dating a popular Korean actress and singer, AOA's Mina."
"She meant to visit him in Teheran last month, but due to her busy schedules, she was unable to make it," the media revealed. They also added, "He wanted to keep the news of their relationship a secret in order to take into consideration Mina's perspective and privacy."
It was also reported that "Mina soon plans on flying over to Teheran and the two are even thinking about marriage."
After news of his "relationship" spread, many K-pop fans in Iran were quick to flood Tehrani's social media, demanding an explanation for the reports.
Tehrani told Yeonhap News on the 18th that he was "Extremely surprised by this report" and that he had "never said such a thing. I apologize to Mina of AOA and the angry K-Pop fans of Iran."
Previously, Tehrani had posted an autograph that he received from Mina on his Instagram but took it down after the news spread. He also posted a video of himself denying these allegations on his Instagram.
FNC Entertainment also commented on the news stating, "The report is completely untrue, we don't even know who the Iranian actor is."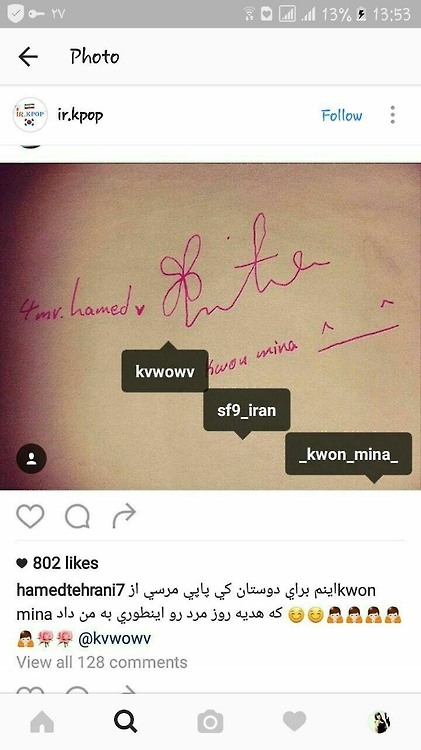 https://www.instagram.com/p/BM7OgHghweD/?taken-by=hamedtehrani7&hl=en
Source: Dispatch
Share This Post