Apink's Japanese single "Mr. Chu" ranks 2nd on weekly Oricon Charts
After reaching #2 on the Oricon Chart's daily rankings on February 19th, Apink's second Japanese single "Mr. Chu" ended the week at #2 overall on the Japanese music chart's weekly rankings. 
With 54,161 copies of the single sold since its release on February 18th, Apink solidified that they are still incredibly popular in Japan. The A Cube Entertainment group also beat out Japanese girl group SUPER☆GiRLS on the charts by slightly over 3,000 copies, making Mr. Chu the number one album among female artists. However, Apink still trailed behind Japanese male group SMAP, who earned first place on the weekly charts.
In addition to the title track "Mr. Chu", the single also includes the B-side track and Japanese version of "HUSH" as well. Apink is currently promoting for the release in Japan.
The girls recently celebrated their release date in Japan with a cute dinner photo of the group, and have no plans to slow down promotions in the country. Following "Mr. Chu," the group has also revealed that they will be preparing for their comeback in Japan in May with the single, LUV."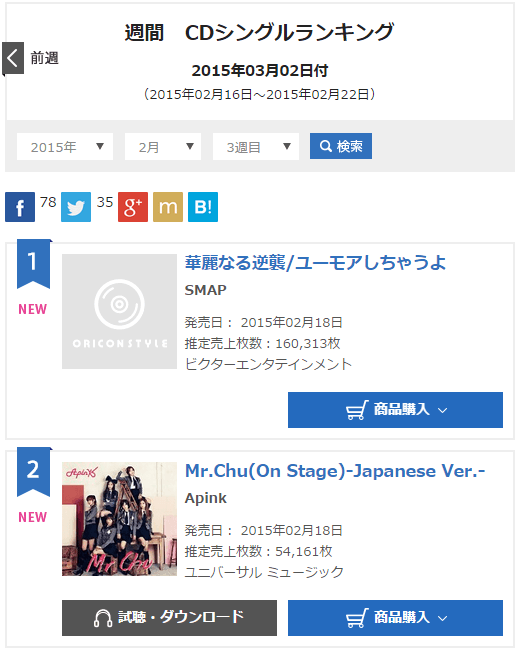 Source: Oricon
Share This Post