Apink's Namjoo spotted in a wheelchair after ankle injury
Apink's Namjoo caused quite a concern after she sustained an injury during rehearsals. 
On December 21st, Namjoo joined Apink for a scheduled event in Japan. However, she was photographed in a wheelchair before she flew out of the country. The photo initially caused a lot of worry from her fans especially as she continued with their activities despite their injury.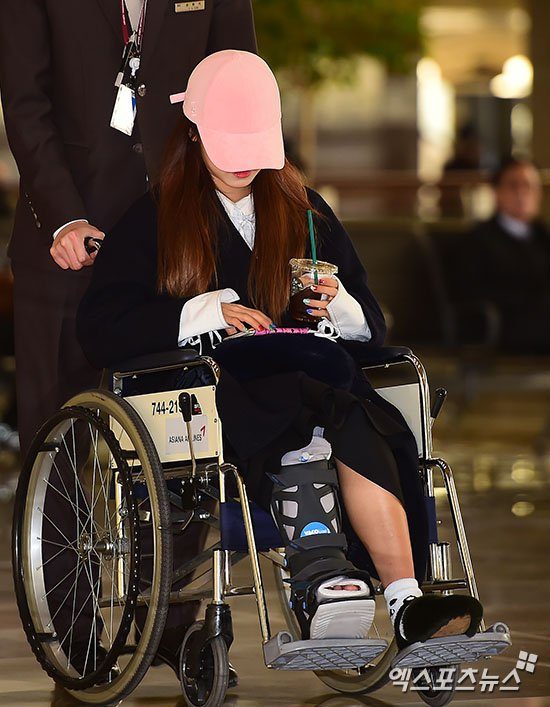 To appease fans' worries, Apink's agency released a statement that detailed her condition. According to Plan A Entertainment, "Namjoo had a slight injury to her ankle while rehearsing for their concert." Plan A Entertainment initially discussed to reduce Apink's activities in Japan. However, Namjoo was persistent to meet their fans and promised to wear a leg brace to protect her ankle and perform seated instead.
Earlier today, Namjoo was spotted wearing a leg brace and a wheelchair at Gimpo Airport. She joined Apink to promote their Japanese album, Pink Doll.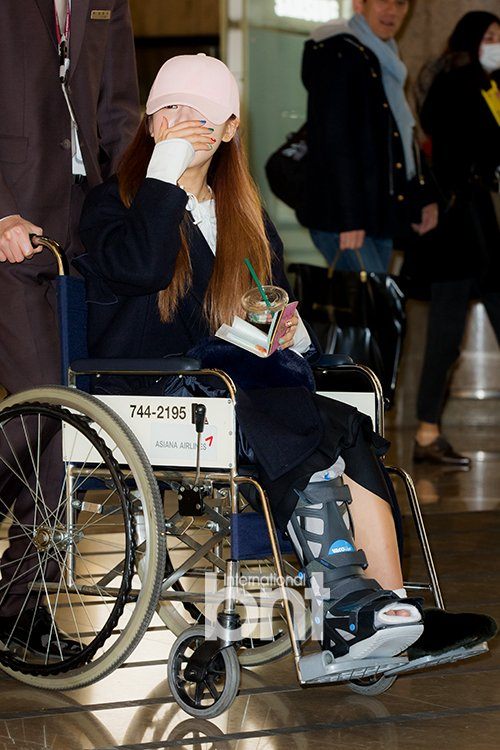 Source: Joins
Share This Post