"Asia's Prince" Lee Kwang Soo tops tVN's rising "millionaire" list
Lee Kwang Soo has been named as "Asia's Prince" after topping the list for this year's rising "millionaire" star. 
On January 25th, a tVN program aired their list for 2016 and Lee Kwang Soo ranked first as the emerging millionaire star of the year. According to the list, Lee Kwang Soo kickstarted his career after becoming a regular on hit entertainment program, Running Man, earning great popularity in China.
It was revealed that his initial advertising rates ranged from 800,000 won but has since increased to 2 billion after five years. Also, it was aired that the market in China remains strong with advertising rates reaching at least 4 billion won.
Meanwhile, following Lee Kwang Soo on the list is actor Kim Soo Hyun on second and Girls' Day's Hyeri in third place. Other celebrities such as JYJ's Junsu, Jessica Jung, rapper Dok2, SISTAR and Girls' Generation's Taeyeon took the remaining places in order respectively.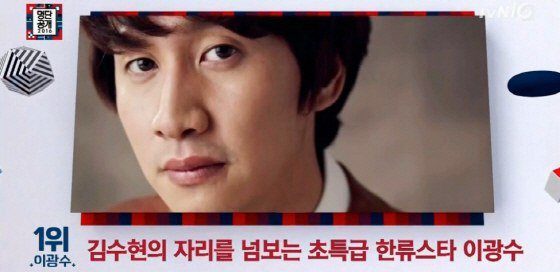 Source: Star News
Share This Post