B.A.P invites you to their "CARNIVAL" for upcoming 5th mini-album release
B.A.P is coming back stronger than ever with the second album release in four months.
TS Entertainment's boy group B.A.P initially made their comeback in November 2015, halting their year and nine month hiatus since releasing their 1st studio album First Sensibility in February 2014. Four months after dropping their 4th mini-album Matrix in November, B.A.P is returning again with CARNIVAL.
CARNIVAL will have a total of six tracks with the title track is known to be a bright and exciting song.
Along with the jacket cover of the upcoming mini-album featuring B.A.P's Matoki counterparts, a schedule of the group's teases was unveiled. Between February 3rd and the 4th, individual teaser images will be released followed by a group photo on the 5th.  Track audio previews will be released between the 8th and 13th while the music video teaser will be published on the 16th before the album's release on the 22nd.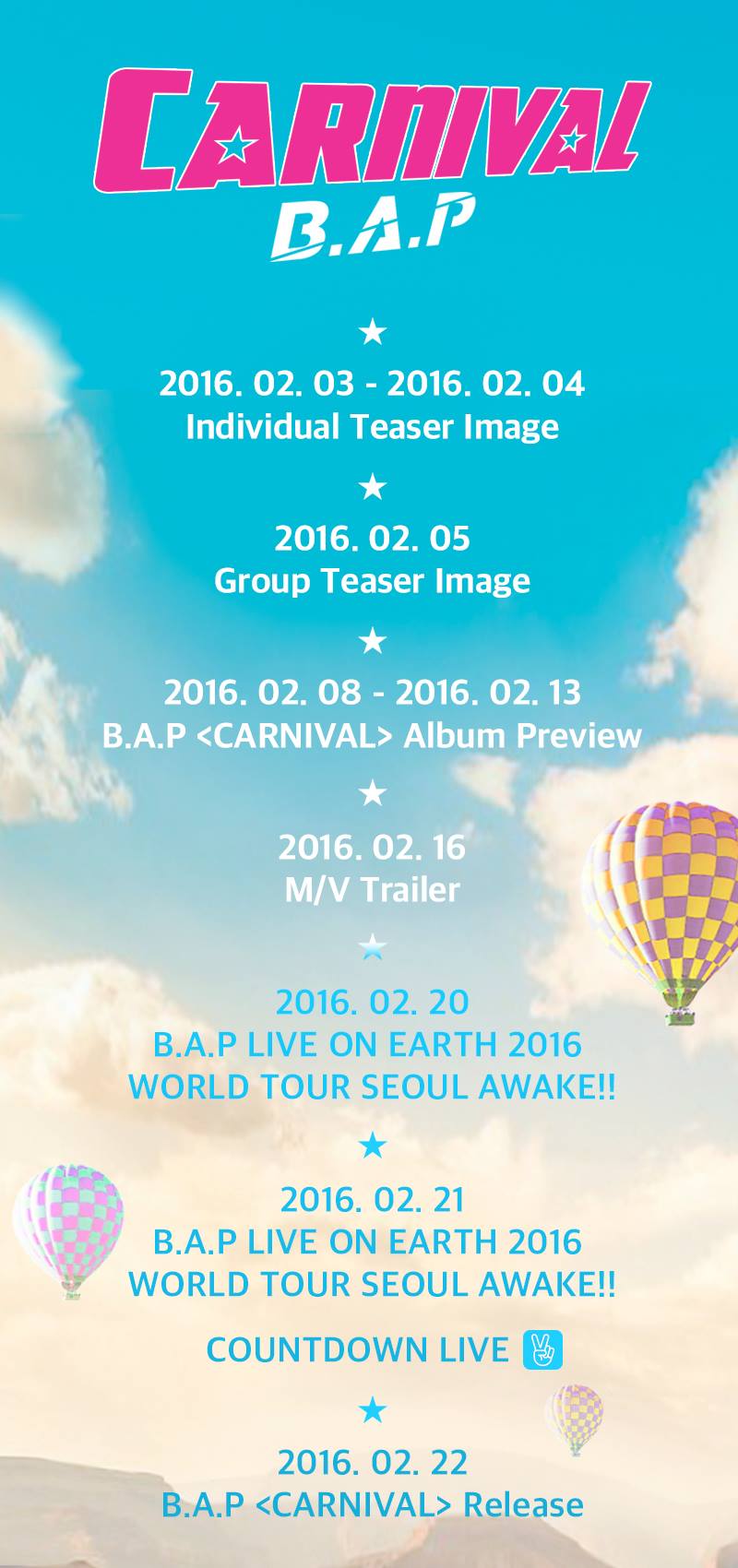 Source: TV Report
Share This Post