B1A4's Japanese single "White Miracle" tops Oricon Daily Charts; JYJ's "Wake Me Tonight" in 3rd
B1A4's latest Japanese single, "White Miracle," has reached the top of Oricon's Single Daily Charts, with JYJ's "Wake Me Tonight" following closely in third place on January 24th. 
The male idol group released their first original Japanese single on January 21st since their debut in the country in 2012, and sold an additional 8,077 copies of their newest single. "White Miracle" features lyrics written by leader Jinyoung, as well as Baro, and includes the B-side track and the Japanese version of the song "Who Am I."
In third place was the popular trio JYJ, who released their first Japanese single "Wake Me Tonight" since leaving TVXQ. "Wake Me Tonight" debuted in 2nd place on the Single Daily Chart, but has kept its place in the TOP3 since its initial release on January 21st. On the 24th, JYJ sold an additional 4,619 units.
Other Korean artists who made their way in the TOP10 placings of the January 24th Single Daily Chart included Block B with the Japanese version of "Very Good" in 4th place and ZE:A J's "Roulette" in 10th place.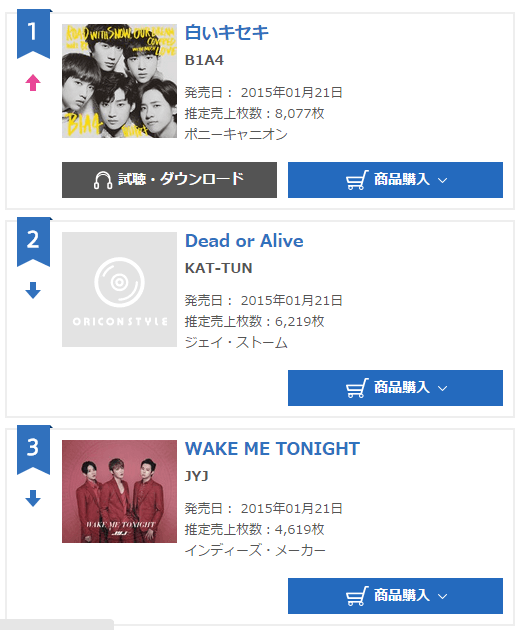 Source: The Chosun Star and Oricon
Share This Post