It's a battle of the selca between Hani, Seolhyun and Tzuyu at the "DMC Korean Music Wave Festival"
EXID's Hani, AOA's Seolhyun and TWICE's Tzuyu take the ultimate selca at the DMC Korean Music Wave Festival. 
Last October 8th, Hani, Seolhyun and Tzuyu were the talk of the town as they collaborated for a performance featuring Wonder Girls' hit tracks, "Tell Me" and "Nobody." The same night of their performance, Seolhyun took their fans backstage by uploading a photo on Instagram.
The three artists garnered much attention not only for their collaboration but also for their superior visuals. Although dressed in matching purple and red outfits, each member wore a different cut with Seolhyun's shoulders exposed, Hani on a meshed pair of sleeves and Tzuyu recreating a retro look with her A-ine dress.
The hit performance was also done in collaboration with taekwondo students in the background.
Check out the ultimate selca below!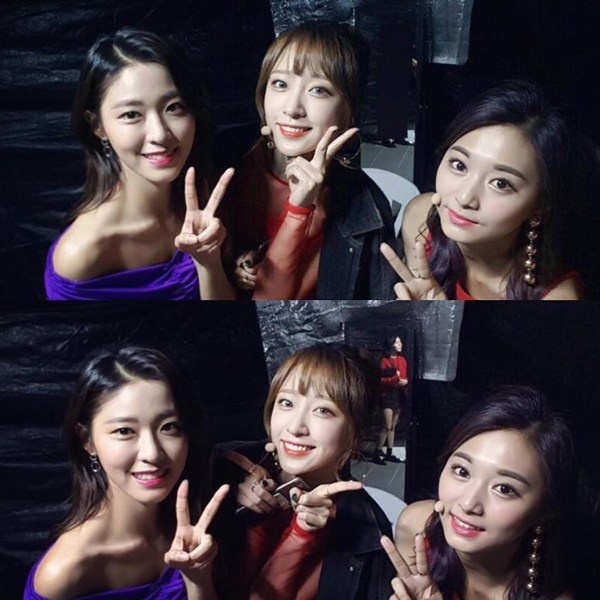 Source: Dispatch
Share This Post