BIGBANG hits 1 million views for "Loser" and "Bae Bae" in less than 7 hours
Less than seven hours since its official release, BIGBANG achieves their first million milestone for their respective music videos for "Loser" and "Bae Bae." 
As of this writing, the view count for "Loser" reached 1,445,093 views while "Bae "Bae" trails by with 1,200,790. It is not rare but it is a hard achievement for a music video to reach its first million mark, but the group managed to attract the same number for two music videos simultaneously, proving the immense support coming from their fans.
Fans are said to be holding their own respective campaign to try and reach 5 million views within 24 hours.
Furthermore, BIGBANG continued to prove their strong following as they managed to achieve all-kill status for "Loser"  following its release.
"Loser" and "Bae Bae" were officially released on May 1st as part of their ongoing MADE series.
BIGBANG is also scheduled to hold their first performance on SBS Inkigayo this weekend.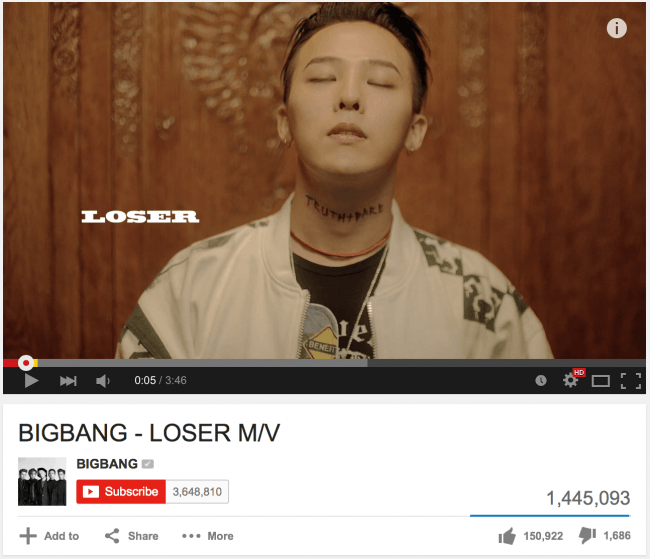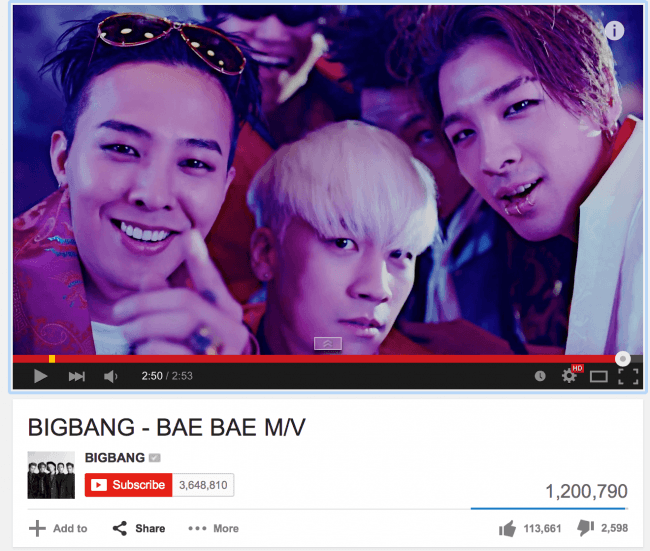 Share This Post