BIGBANG nabs another perfect all-kill for "LOSER" followed by "BAE BAE"
BIGBANG continues to reign online charts with their double title tracks "LOSER" and "BAE BAE," sweeping in another perfect all-kill.
On May 4th at 12:30am KST, BIGBANG could be seen in #1 across all 11 charts. Not only are they #1 with "LOSER" on real-time online music charts, but the daily charts as well.
To add on to this amazing news is their other title track "BAE BAE" is not far behind from the latter, achieving its own "perfect all-kill" in #2 across all charts in both real-time and daily online charts.
BIGBANG held their first comeback stage on Inkigayo on May 3rd.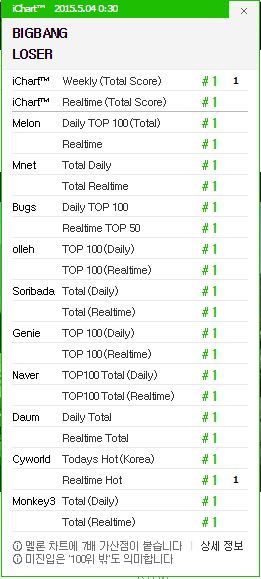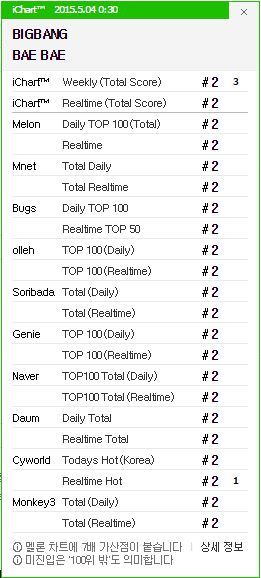 Share This Post