BLACKPINK drops new Teaser for upcoming comeback MV
BLACKPINK continues to tease fans ahead of their upcoming November comeback as the group took to their official social media sites to reveal further details about their new mini album.
The group shared their upcoming track list for their new mini album SQUARE TWO. The track list includes two new songs from the group, including the title track "STAY." Like the group's debut mini-album, many of the tracks from Square Two have been produced and written by YG Entertainment's TEDDY. The new album will also include an acoustic version of their previous song "Whistle."
The group later teased their upcoming music video with a group teaser film, which showcased individual members as well as the group as a whole with a mysterious and mature comeback. Fans have also theorized that the video featured actual audio from the groups upcoming release.
This comeback will also see more promotion for the rookie girl group as it was recently revealed that the group will be appearing on their first variety show during this cycle of promotions.
Check out their upcoming tack list and teaser film below.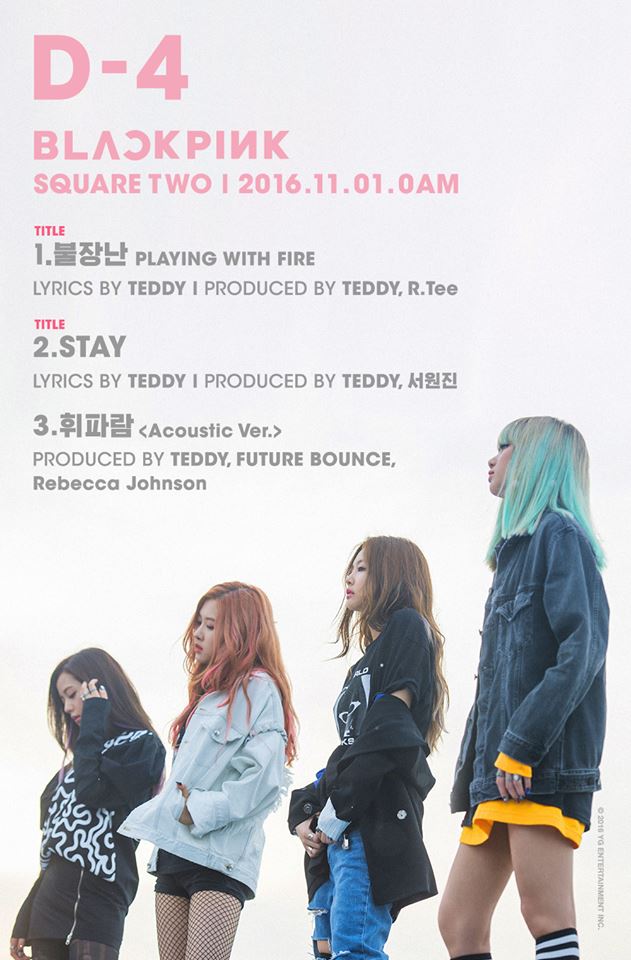 The group also unveiled a behind the scenes video for the filming of their music video for "Stay," and also teased the song by playing it in the background. Check out the video below for a sneak preview of the song:
Share This Post