BLACKPINK Jisoo's Dream Comes True As She Meets Her Favorite Actress Natalie Portman At Dior's Paris Fashion Week
Dior is collecting beautiful and talented women.
BLACKPINK's Jisoo attended Dior's Show for Paris Fashion Week, and as usual, she stole the hearts of everyone.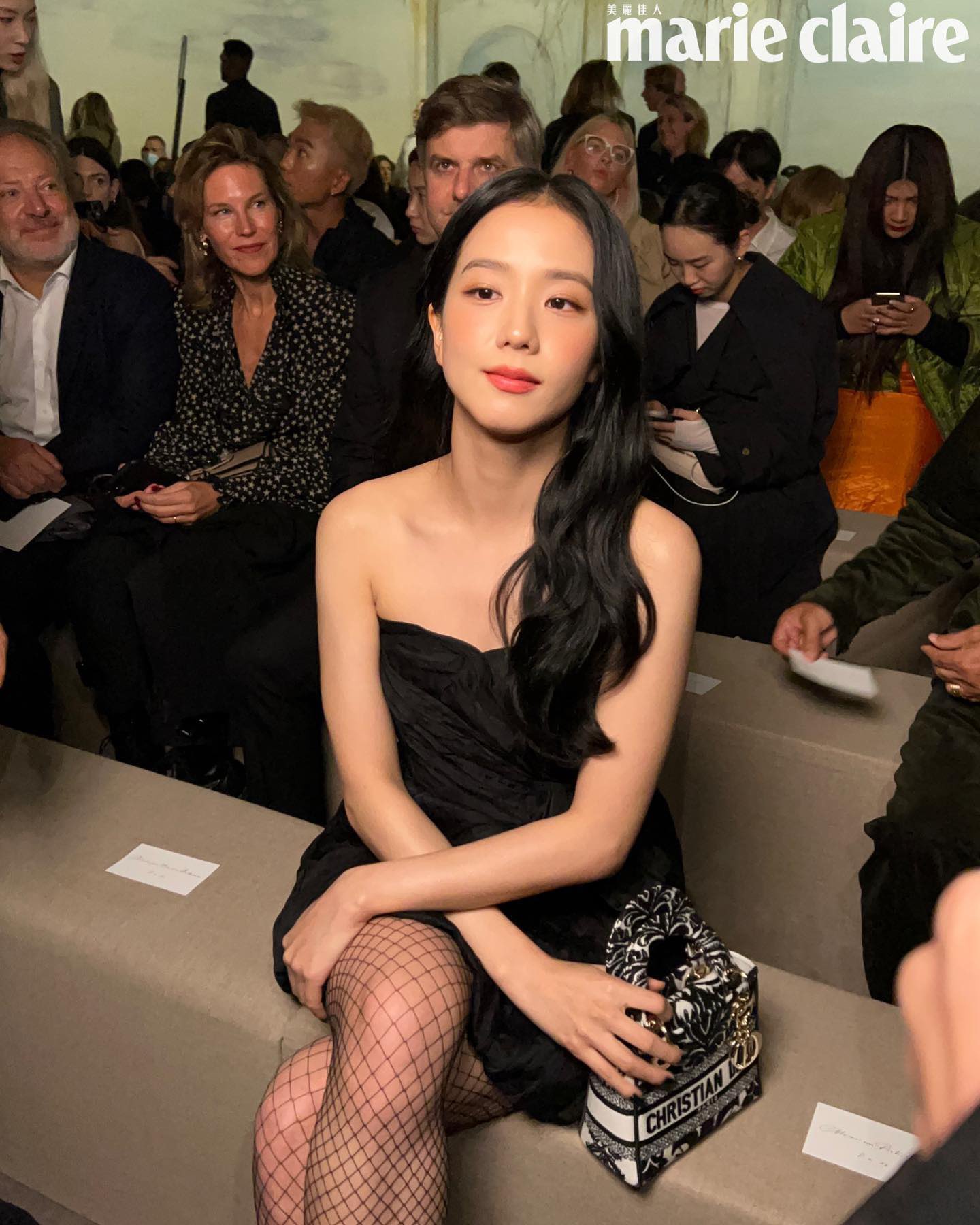 #JISOO at DIOR SS23 Show in Paris!#JISOOxDiorPFW pic.twitter.com/9p6O7gKy78

— 🖤✨ (@jenniesrenes) September 27, 2022
Befitting her title as "Princess of Dior," Jisoo exuded regal elegance, and her close friendship with the executives of Dior proves how much they love her.
When she shows her bag to Mathilde 🥹♥️

LADY JISOO WITH DIOR #JISOOxDiorPFW @Dior pic.twitter.com/jsRy5QB5yN

— 𝐽𝐽 (@official_jensoo) September 27, 2022
She's also winning over the CEOs of multiple luxury fashion brands, proving that her popularity and value are unrivaled.
Jisoo collecting CEOs like they're infinity gems

✔️ Bernard Arnault (Chairman & CEO LVMH)
✔️ Antoine Arnault (CEO Berluti & Loro Piana)
✔️ Pietro Beccari (CEO DIOR)
✔️ Sidney Toledano (CEO LVMH)

LADY JISOO WITH DIOR#JISOOxDiorPFW pic.twitter.com/0Xg9SMiek7

— ♡ (@kimjs_Love) September 27, 2022
And as soon as the show was over, Jisoo greeted all her fans waiting outside the venue. Besides her insane beauty, she made every smile with her cute clumsy moments and sweet kindness.
her realizing there's no stairs..she's hilarious pic.twitter.com/7nRWU6Eg1Y

— 🕸 (@itsdidibitches) September 27, 2022
Jisoo took her time to say goodbye, making as much eye contact as possible and sending kisses and hearts in every direction.
jisoo really takes her time to wave to EVERYONE btw it's crazy, she doesn't just come and go, i had the time to stare at her for multiple seconds and my god, i don't think i'll ever get tired of repeating how pictures don't give her beauty justice

— BP2 (@fIeurlalisa) September 27, 2022
Say hi to everyone😭#JISOO #JISOOxDiorPFW @Dior pic.twitter.com/iAMhkj9h8D

— 🍬 (@URBAICHA) September 27, 2022
To have Jisoo complete your hand heart must be a dream come true.
JISOO THE LOVE OF MY LIFE 🥺💗 pic.twitter.com/1ei31mWTBg

— 젠바 🙈💕 (@blackpinkbabo) September 27, 2022
For Jisoo, her own dream came true when she sat next to the Israeli-American actress Natalie Portman, who is recognized worldwide for her incredible talent and beauty.
Jisoo with Natalieportman🥰

LADY JISOO WITH DIOR#JISOOxDiorPFW @Dior pic.twitter.com/gjDRWJw5Ar

— adorable J (@adorable__JS) September 27, 2022
Natalie Portman has been a Dior Global Ambassador for a long time, and when Jisoo first joined Dior as a local beauty ambassador, she mentioned that she was super excited to work for the same brand as her favorite actress. Timeskip a few years, and she's joined Natalie Portman as a global ambassador, carrying multiple nicknames like "Human Dior" and "Dior's Muse."
you don't understand jisoo was the most excited to join dior because natalie portman was an ambassador and she finally met her and sat next to her this is absolutely everything to me pic.twitter.com/igoxikddqr

— lu (@kjspmy) September 27, 2022
Natalie Portman is Jisoo's inspiration as an actress since Natalie can completely transform into any role she plays. With Jisoo's debut role in Snowdrop, she proved that she's also an actress that embodies her character perfectly, even winning an award for her outstanding performance.
Nobody:

Jisoo: Natalie portman natalie portman natalie portman pic.twitter.com/962G1iv9Vg

— a(j) rest till js1 (@chyuinmyarea) December 24, 2020
BLINKs have long known of Jisoo's love for Natalie Portman, so we couldn't be more excited and happy that she's had the chance to meet her idol in person. Now, all we're waiting for are the pictures they've taken together (and hopefully one or two selfies). And while we wait, here are some breathtaking comparisons between Jisoo and Natalie.
kim jisoo as natalie portman an important and personal thread and that's on best actresses and dior global ambassadors pic.twitter.com/autrIlaMDI

— lu (@kjspmy) March 6, 2021
Share This Post