Block B's Zico vaguely responds to his break-up with Seolhyun
It is being speculated that Block B's Zico vaguely responded to news about his break up with AOA's Seolhyun through one on his latest SNS updates. 
On September 27th, just hours after news of their break up were published, Zico updated his personal Instagram account confirming a new release saying, "Here it is. Check out my Soundcloud. #itwaslove #instrumental #freedownload." The update was an instrumental track titled "It Was Love," which previously included versions featuring f(x)'s Luna and Block B's Taeil. 
The cover for the track also caught attention as it featured a couple in two different poses. It was interpreted as the photos implying the separation of lovers.
Meanwhile, Block B's agency, Seven Seasons, confirmed that the couple broke up due to personal reasons and decided to maintain a good senior-junior relationship. FNC Entertainment, on the other hand, revealed that the relationship ending due to pressure from public attention.
Zico and Seolhyun reportedly started dating dating March while photos from their various dates were published last month.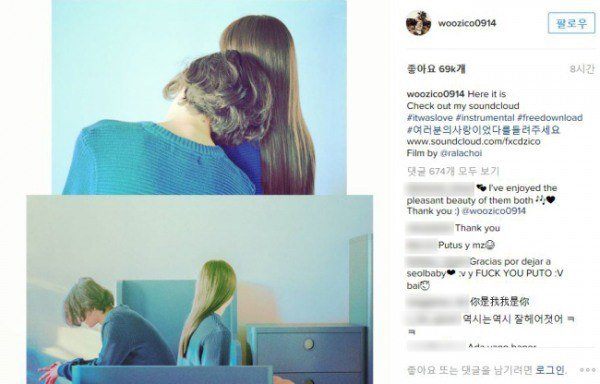 Share This Post