Chinese Man Publicly Crucifies Son For Not Doing Homework
A shocking photo of a boy tied to a make-shift cross surfaced online, leaving many outraged and concerned.
Parents handle disobedient children in a variety of ways – including grounding and removing special privileges. However, one father in south China took punishment to the next level by setting his son up on a crucifix after the boy had apparently been caught not doing his homework.
The boy was tied to pieces of scrap wood and made to kneel on a plastic crate for hours.
According to the child's father, the unorthodox act of punishment was "nothing serious" and "just a joke."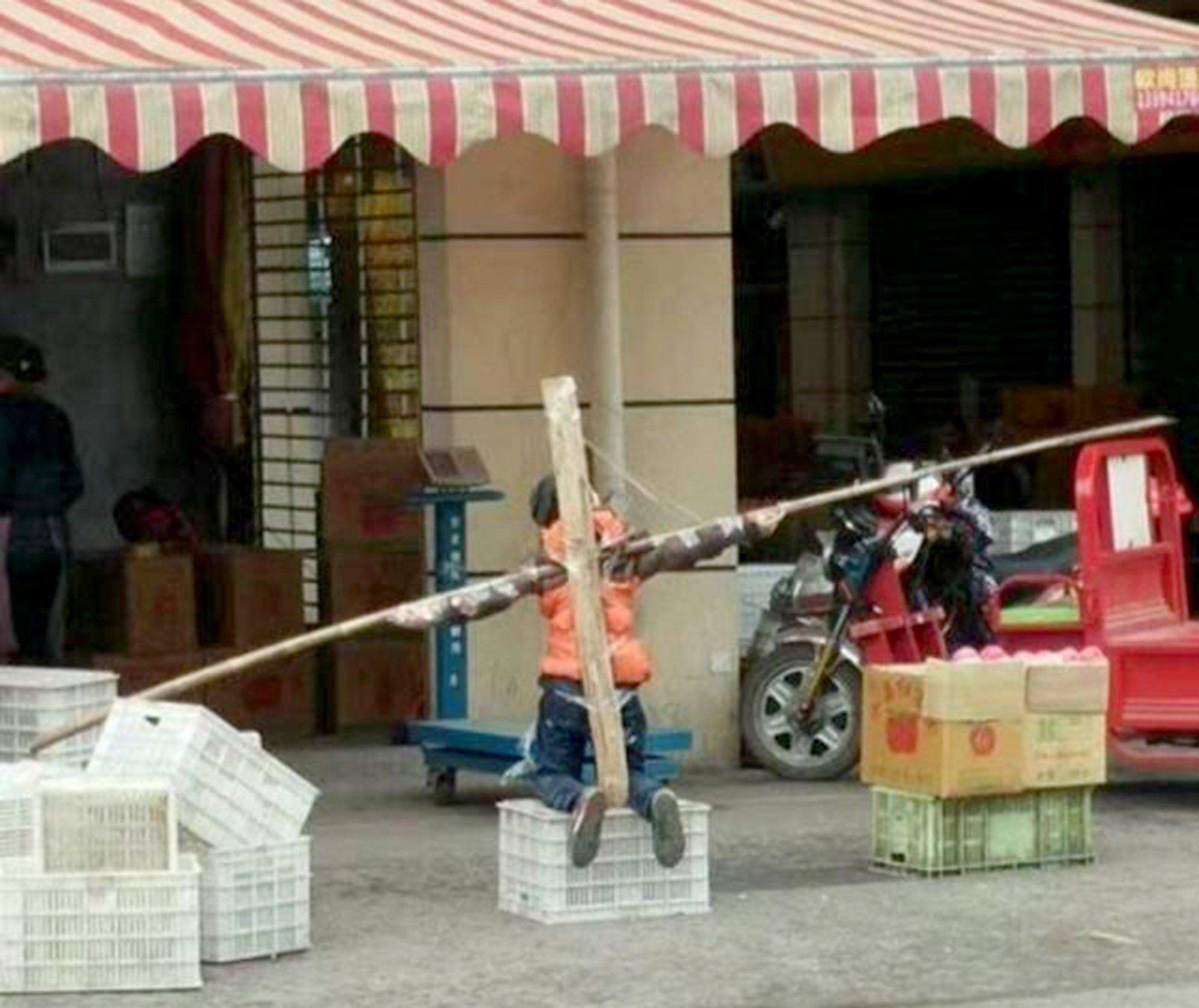 A nearby neighbor claimed that the father, owner of a local fruit shop, was always notoriously strict with his son.
The punishment is believed to be the father's attempt at public humiliation to pressure his son into completing homework assignments. The punishment is said to have occurred due to the father's notorious anger, and the sons multiple attempts to avoid his homework.
The boy was untied a few hours later, but uncertainty remains about whether the strict parent had used similar techniques in the past.
Police investigation of the issue is yet to be determined.
Share This Post