BrandNew Music artists kick off the new year with volunteer work
Hip-hop label BrandNew Music recently revealed photos of their artists doing volunteer work in Seoul, South Korea on January 5th.
To celebrate the new year, they offered dduk gook, a Korean traditional rice cake soup typically served on New Year's Day, to the less fortunate and homeless. Among the label's artists who participated were San E, Verbal Jint, Troy, As One, and PHANTOM.
BrandNew Music's CEO Rhymer revealed that this year, the company is focusing on the idea of sharing. "We were trying to figure out how we could repay all the love that BrandNew Music received in the last year, and then our staff and artists came together to make this decision." He also mentioned several of the company's plans for the upcoming year, saying that they plan to create more things that can be shared with others this year, such as a free concert, charity work and a special event for underaged fans.
Through the statement, Rhymer also continued to reveal that, "This is nothing compared to those who volunteer every day. I learned to admire the people who do this on a daily basis," and that "I realized that there are still many people who live a difficult life. Not only is it important to provide joy and happiness to others from the music we make, but we also want to be a label that does more activities outside of music in order to share the love with others."
BrandNew Music successfully promoted their artists in 2014, including new music from C-Luv and a family single titled "Brand New Day" in December 2014.
Despite the cold weather, the volunteers happily completed four hours of setting up their station and providing food for nearly a thousand disadvantaged people. With big upcoming plans, the label is already off to a great start for achieving their new year goals!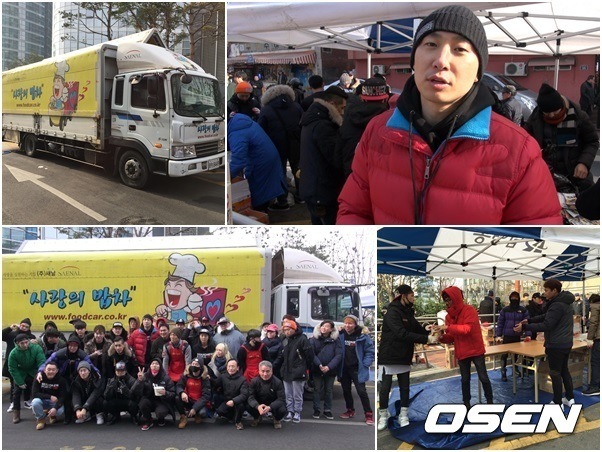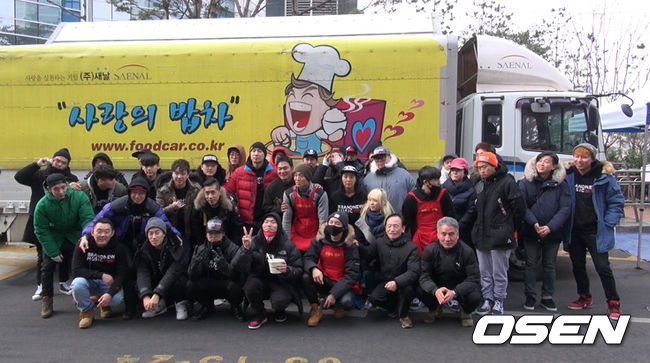 Source: OSEN
Share This Post