BTOB Sungjae Reveals Gugudan Sejeong Saved His life In The Jungle
Gugudan's Sejeong helped prevent BTOB's Sungjae from a potential disaster while they were hunting for food in the sea.
Sungjae, Sejeong, and Kim Byung Man ventured out to the sea to hunt for food on SBS's Law of the Jungle – Sumatra and Sungjae was concerned as he is not confident at swimming. Sungjae expressed his feelings, saying,
"I am not very good at swimming, all I can do it float on top of the water. This is my first time swimming with flippers."

— Sungjae
The water conditions they were swimming in were very dangerous for inexperienced swimmers. There were strong currents and it was difficult for them to guess how deep they were swimming. Sungjae was swimming with a buoy but lost his direction and kept drifting further and further away from Sejeong and Kim Byung Man.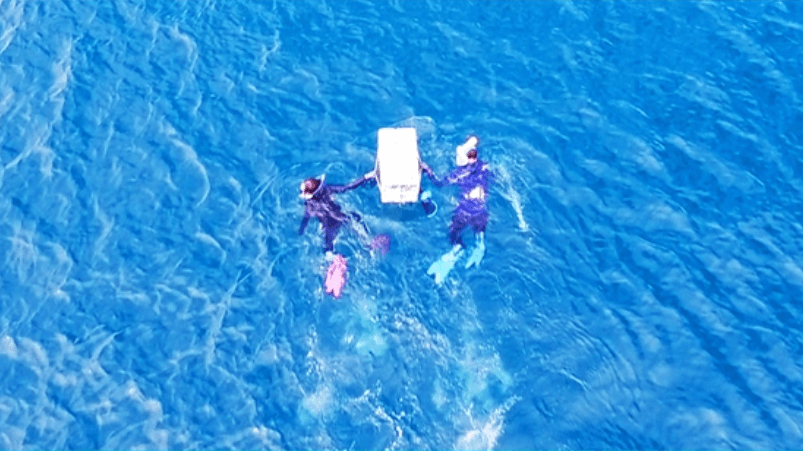 Sejeong quickly pulled Sungjae back closer to herself and Kim Byung Man, preventing Sungjae from getting too separated from the group. Sungjae was full of praise for Sejeong, saying,
"The current pulled me in a different direction. Because of that, I wasn't in my right sense of mind. Then Sejeong got hold of me and pulled me back. Her survival instincts are really good, she's really amazing. I've realized why Sejeong is called God Sejeong from our time in the jungle together."

— Sungjae
Sejeong also surprised the cast by revealing that she originally wasn't good at swimming either but she found time to learn how to swim properly in the midst of her busy schedules with Gugudan.
Source: Xportnews
Share This Post