BTS Announces The Cities They'll Hit On Their World Tour
BTS dropped a teaser video to announce their world tour this week and they have now released their stops around the globe!

BTS's 2017 Live Trilogy Episode III The Wings Tour is going to be a very large tour with a total of over 82,000 seats available.
Check out The Wings Tour concert dates and spots below!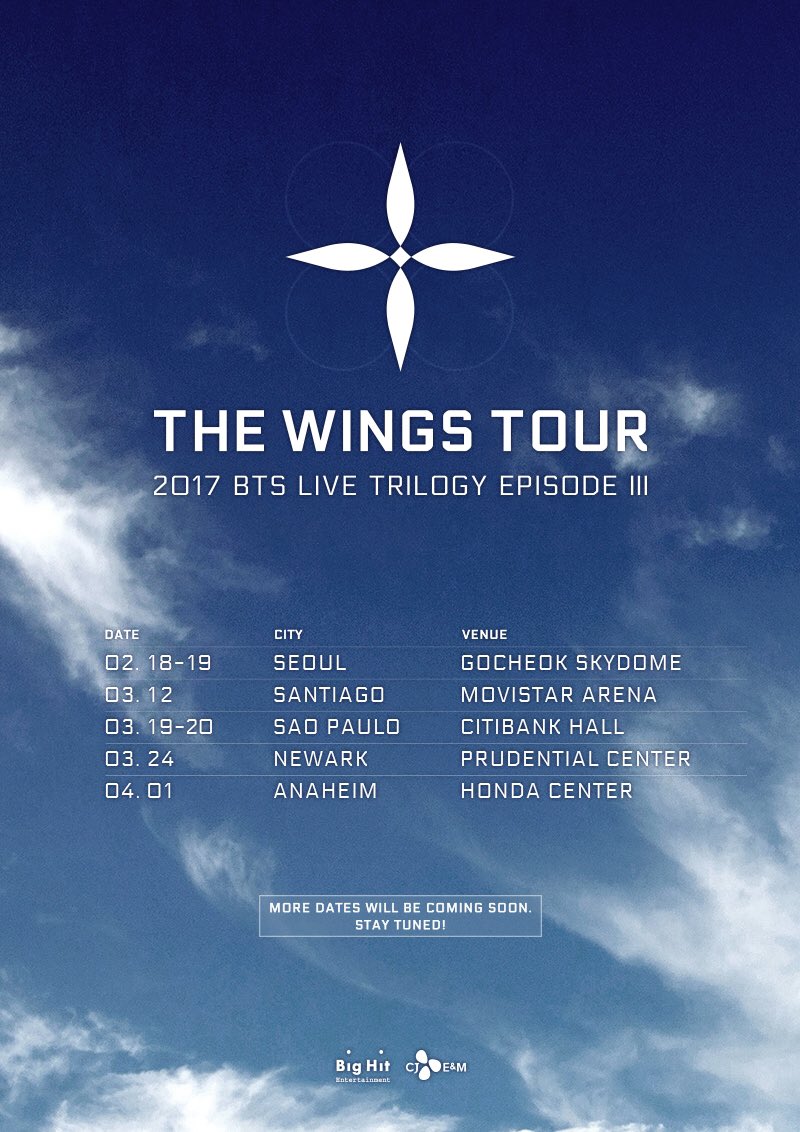 BTS will start their tour in Seoul, move on to South America, and finally North America. This is going be their first time in South America, so fans must be excited about this tour. More dates will be added soon, so hopefully even more of their international fans can see them in person.
Source: Big Hit
Share This Post