BTS Anti-Fans Manage To Stop Wale-Rap Monster Collaboration In Its Tracks
Fans who want a second collaboration between Rap Monster and Wale may be disappointed, as Wale announced that he is pulling out.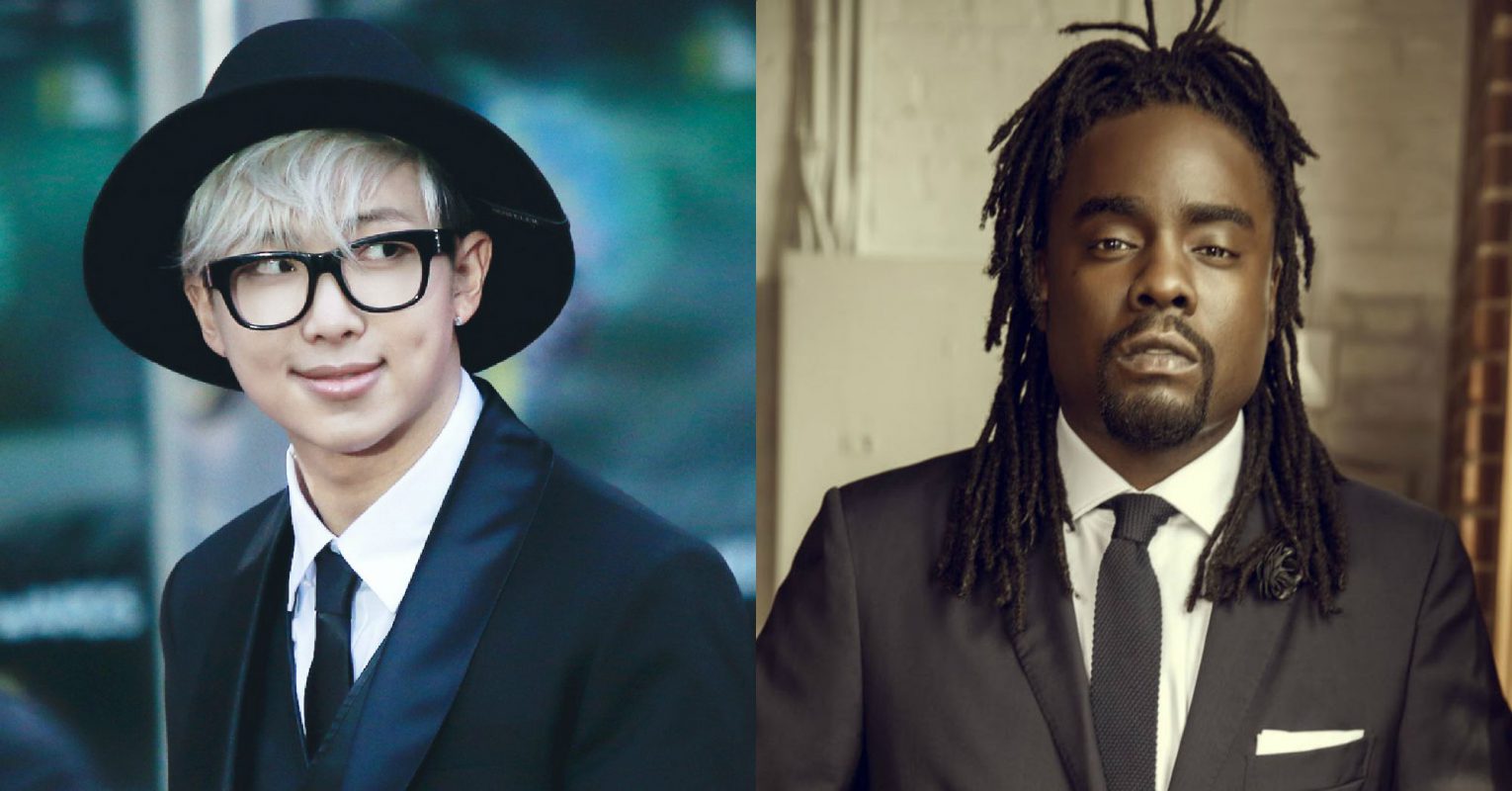 With well over 7 million views, Wale and Rap Monster's first collaboration track "Change" was well-received by fans.
So fans were naturally excited when Wale announced that Rap Monster had reached out to him for a possible follow-up collaboration.
That my bro … he sent me some beats too.. something is coming ??? https://t.co/LuAcxZn5vv

— Wale (@Wale) June 25, 2017
But shortly after the announcement, anti-fans accused Wale of using Rap Monster for fame which, causing him to back out.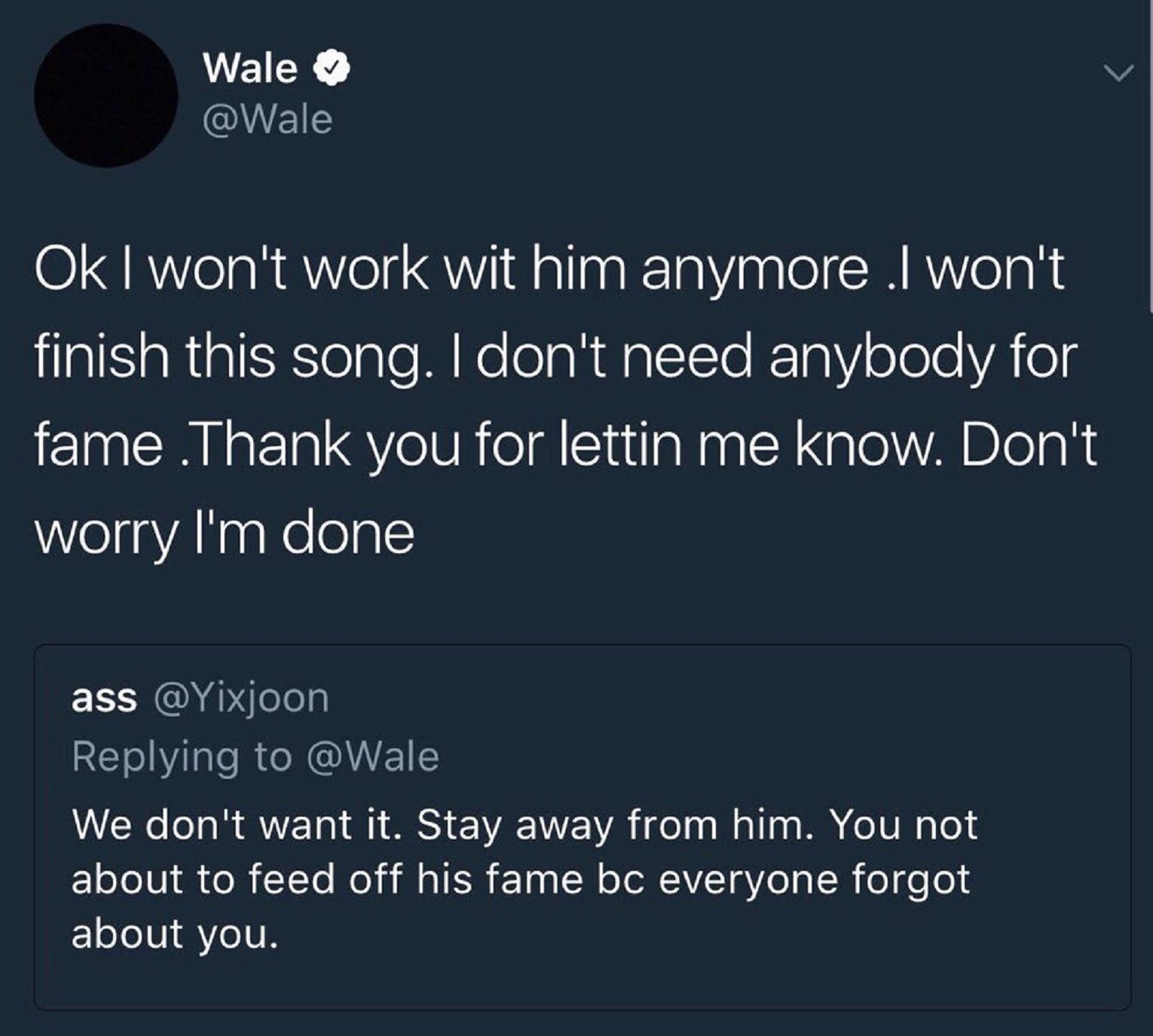 Wale did take some time to humbly defend himself against the allegations, however, reminding his accusers that Rap Monster had reached out to him.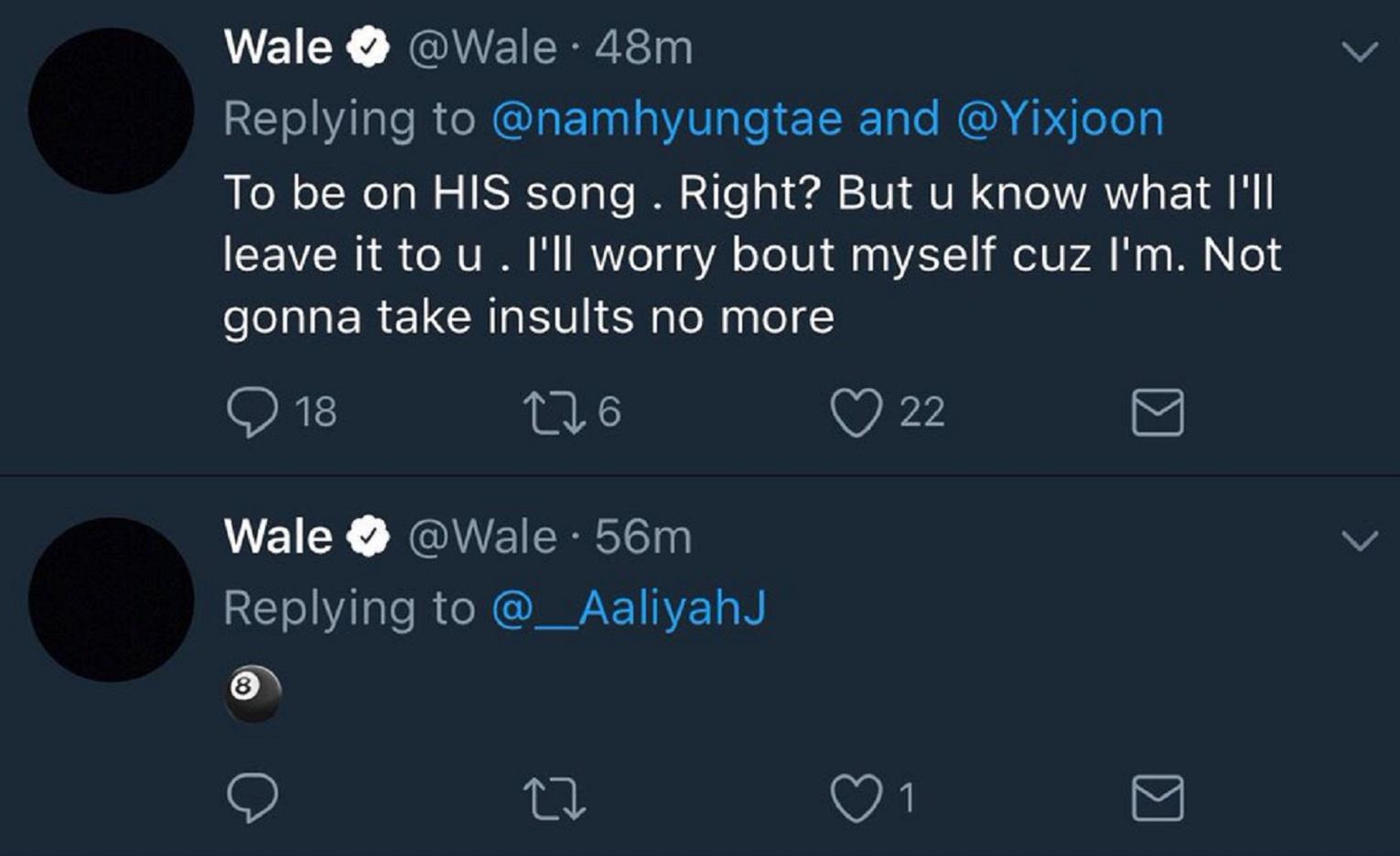 Unfortunately, this isn't the first time Twitter users spread malicious rumors about Wale using Rap Monster for money and attention.
i feel like wale knows that bts has a lot of fans and knew that if he gets a hit with namjoon then armys would listen to his new album

— ㅤ (@grlpjm) May 19, 2017
In spite of the rumors being spread, ARMYs reached out to Wale and expressed their support of him and his collaborations with Rap Monster.
@Wale I do not quite know what happened, but it's not what everyone thinks, we LOVE that you collaborate with @BTS_twt ?

— B A N G T A N (@jeonbaaae) June 27, 2017
@Wale Please make some place in your heart for ARMYs who truly love and appreciate you. Like I do.

— CielInWonderland (@3b10f5d06e644fb) June 27, 2017
@Wale @BTS_twt Yes! Thank you! We will look forward to it! https://t.co/iZ8qkGJhQC

— Taegguk ?? (@MariA_R_M_Y) June 27, 2017
Share This Post