BTS Have Arrived At LAX And Secretly Head To Their Hotel While Jin Assures ARMY They've Arrived Safely
Looks like our first glimpse of BTS in LA will be at the AMAs!
After two years of not seeing each other in person, it looks like BTS and ARMY are officially back on track to meet at their Permission To Dance On Stage concert at SoFi Stadium later this month!
*cue the tears*
BTS caused quite a media frenzy as they arrived at Incheon International Airport for their flight to Los Angeles, California yesterday and fans excitedly wished the group a safe and quick flight.
After about 11 hours, it seems like BTS have arrived at LAX successfully! Awaiting their arrival was a group of fans and paparazzi in hopes of getting a glimpse of the K-Pop group that's been taking the world by storm.
But as you might imagine, the boys were tired from their long flight and probably did not want to get mobbed at the airport, so they took the private exit after landing!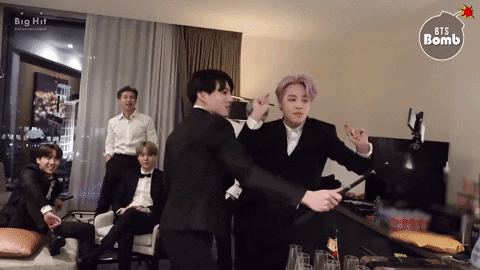 Hopefully they rest up before their first scheduled event and who knows? We might even get a VLIVE from them. 👀🤞
Not seeing the boys in person didn't stop ARMY from welcoming the septet to the states though as they got "WelcomeToLA_BTS" trending on Twitter! I'm sure that put a smile on all their faces!
Jin was sweet enough to post on Weverse letting ARMY know that the group had indeed landed safely in LA.
ARMYs we've arrived safely (heart)

— Jin
BTS has been waiting to be reunited with ARMY for nearly two years now. After a cancelled world tour and several online concerts, it seems like the day has finally come for the two to be in the same place singing and laughing together again.
Make sure to tune in to the 2021 American Music Awards to see BTS perform live with Coldplay and Megan Thee Stallion!
Share This Post