BTS Holds January's Top Spot For Idol Groups With Most Brand Recognition
The Korean Business Research Institute has released its January brand reputation rankings for male and female idol groups, revealing the overthrow of ostensibly de-facto kings.
Based on an analysis of media attention, consumer interest, traffic and social media comments — good and bad – the KBRI has revealed that among male and female groups, BTS has come in first for the month with 8,895,084 points. EXO is runner-up on the men's side with just under 7 million points, and SEVENTEEN is right behind them with just over 5 million points.
On the female side, twinkling powerhouse, TWICE took the second highest overall place and the highest among the girl-groups at 8,065,079 points. BLACKPINK followed with 7.5 million points, and AOA lies in third with 5.3 million.
BIGBANG led the December rankings but dropped to fourth place in the male category this month. Check out the full charts below to see where your other favorite groups sit in the rankings: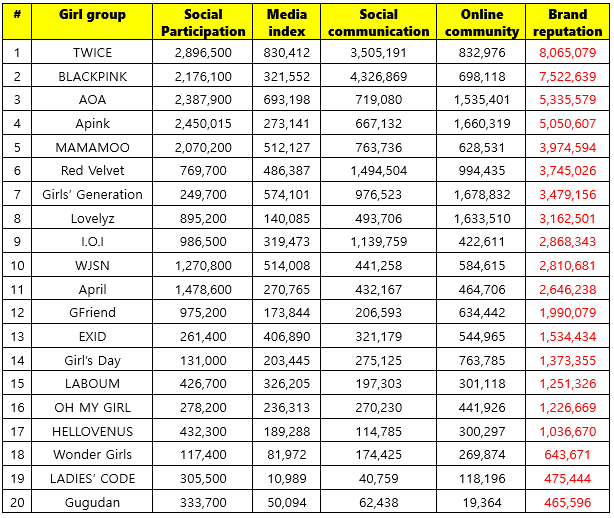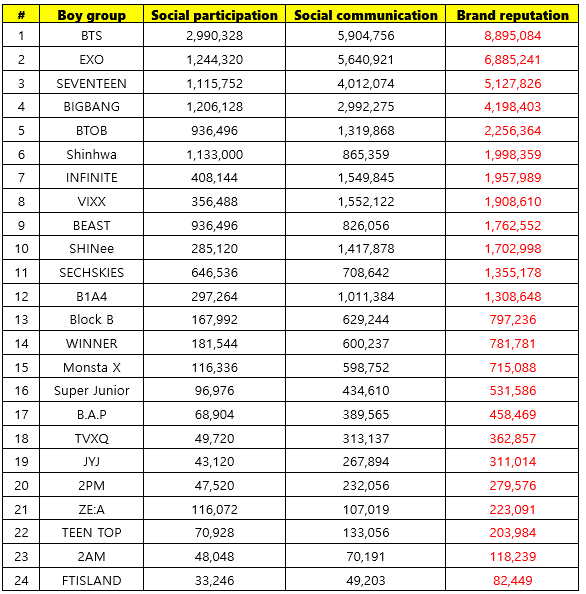 Share This Post