[★BREAKING] BTS Jungkook Injures Leg After Alleged Flying Stunt Accident
BTS Jungkook was recently spotted walking with the aid of staff members due to a visible injury on his leg.
After the 2016 Mnet Asian Music Awards had ended, fans  were eagerly waiting to say goodbye to BTS as they departed Hong Kong. The fans who were at the airport spotted that one of the members, Jungkook, was unable to walk on his own.
Images of him being supported by staff members began circulating Twitter among ARMYs and they realized that there was a visible injury to his leg.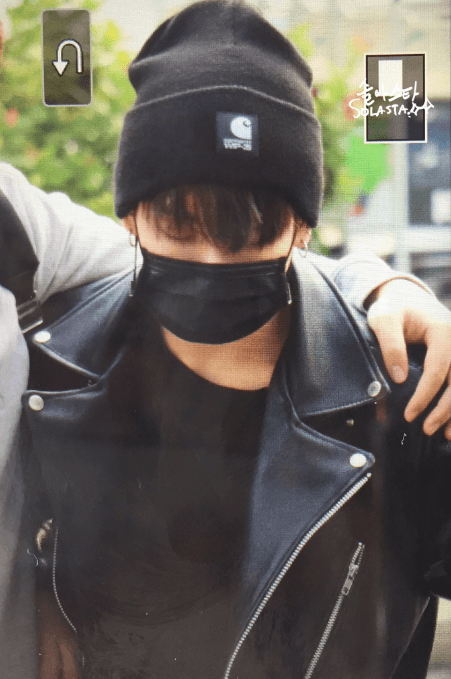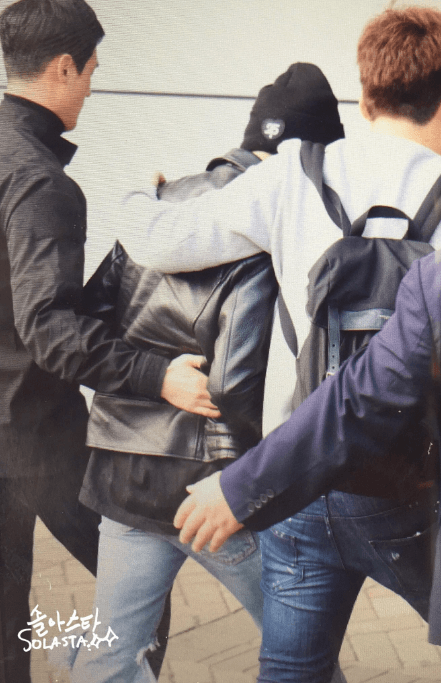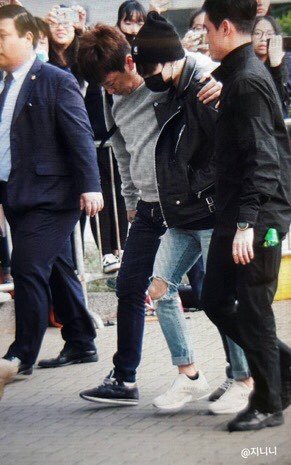 After the photos above began circulating throughout online K-pop communities, an enlarged image of his knee showed what appears to be severe bruising.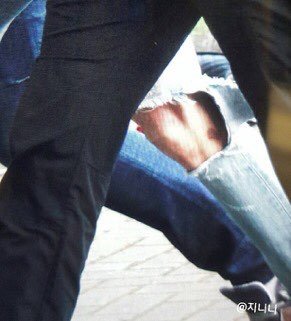 In this short video of BTS's appearance at the airport in Hong Kong, Jungkook can be seen being supported by 2 staff members while all the other members continue ahead of him.

Many of his fans are attributing his speculated injury to the intro of their stage at the 2016 Mnet Asian Music Awards where Jungkook was seen hanging from the ceiling with wires.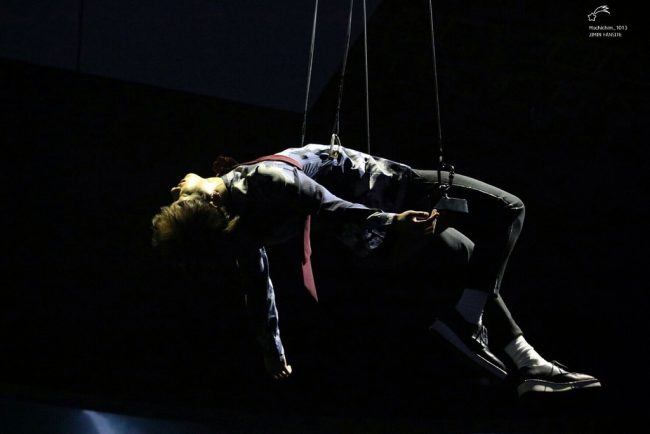 A clip of the performance shows that the member was hanging by the wires for nearly a full minute.
JUNGKOOK BEING ON THAT POSITION FOR ALMOST A MINUTE. #2016MAMA pic.twitter.com/2aCS1SkG1k

— ♂뮌융쓰?? (@MYoongi_0309) December 2, 2016
This image gives perspective on just how high Jungkook was hanging.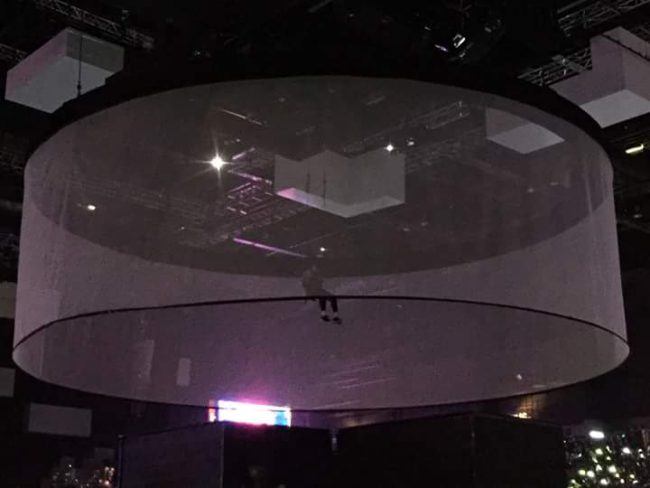 Mnet has currently edited out Jungkook's hanging performance from their official Youtube video. ARMYs who feel that Jungkook put his health on the line to make the performance seem complete are demanding to know why they decided to edit it out of their official video.

Share This Post