Charlie Puth Begins Following BTS Jungkook After Liking His Cover Of "We Don't Talk Anymore"
BTS's Jungkook recently uploaded a preview for his upcoming cover project, only to be surprised by the original artist himself. 
On January 6th, Jungkook uploaded a short clip of what he has so far for his cover of "We Don't Talk Anymore," a song by American singer, songwriter, and producer Charlie Puth featuring Selena Gomez. While fans were clearly excited for the track, it appears that Charlie Puth is also looking forward to the full cover as well.
In fact, shortly after Jungkook made the "coming soon" post with the short teaser, Charlie Puth liked the post and started following BTS on Twitter. With the tweet already having over 200,ooo likes and over 100,000 retweets in less than 48 hours, it's clear that many people are looking forward to Jungkook's full cover.
#노츄#커밍순 pic.twitter.com/lRJy5FkevO

— 방탄소년단 (@BTS_twt) January 6, 2017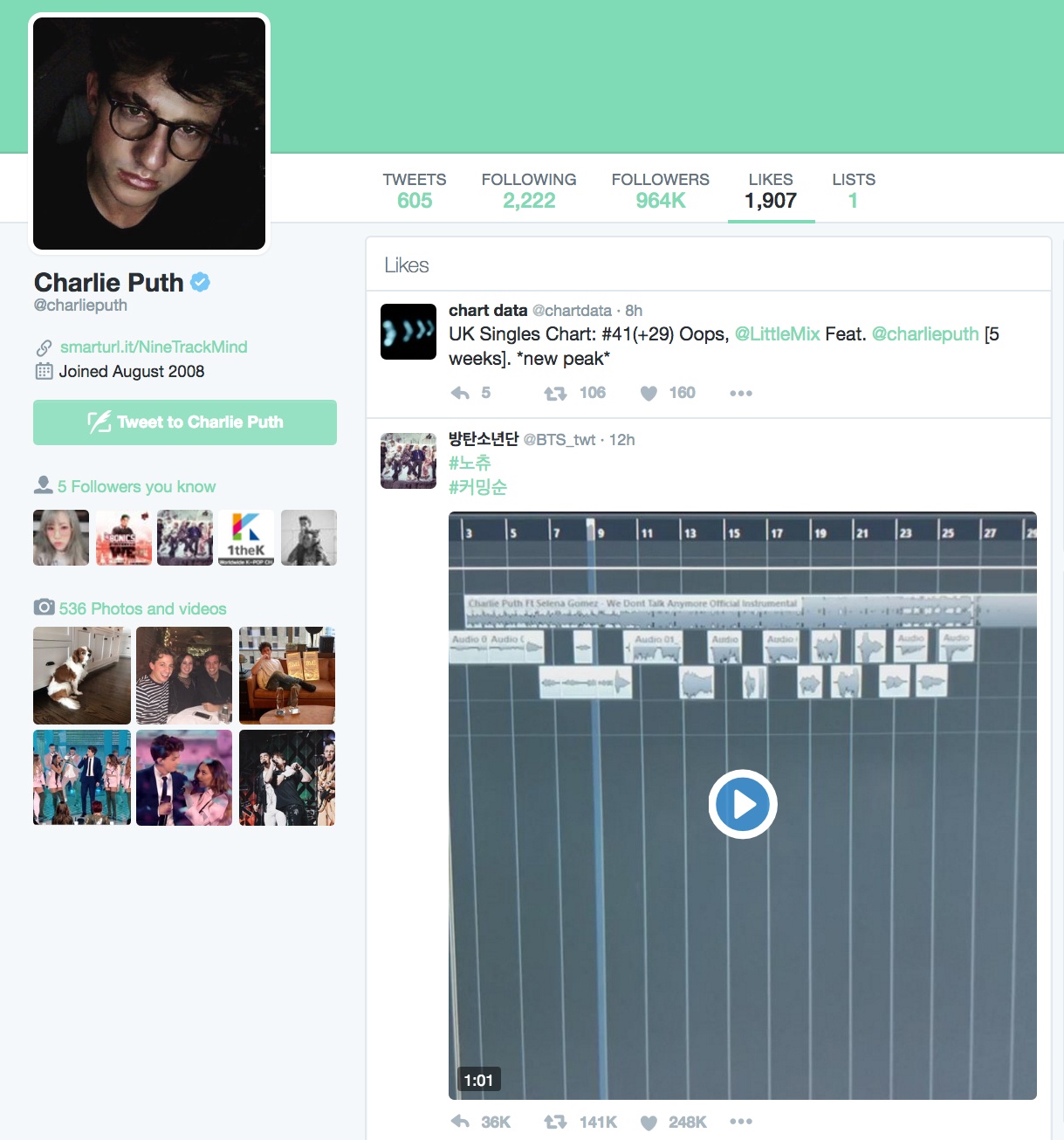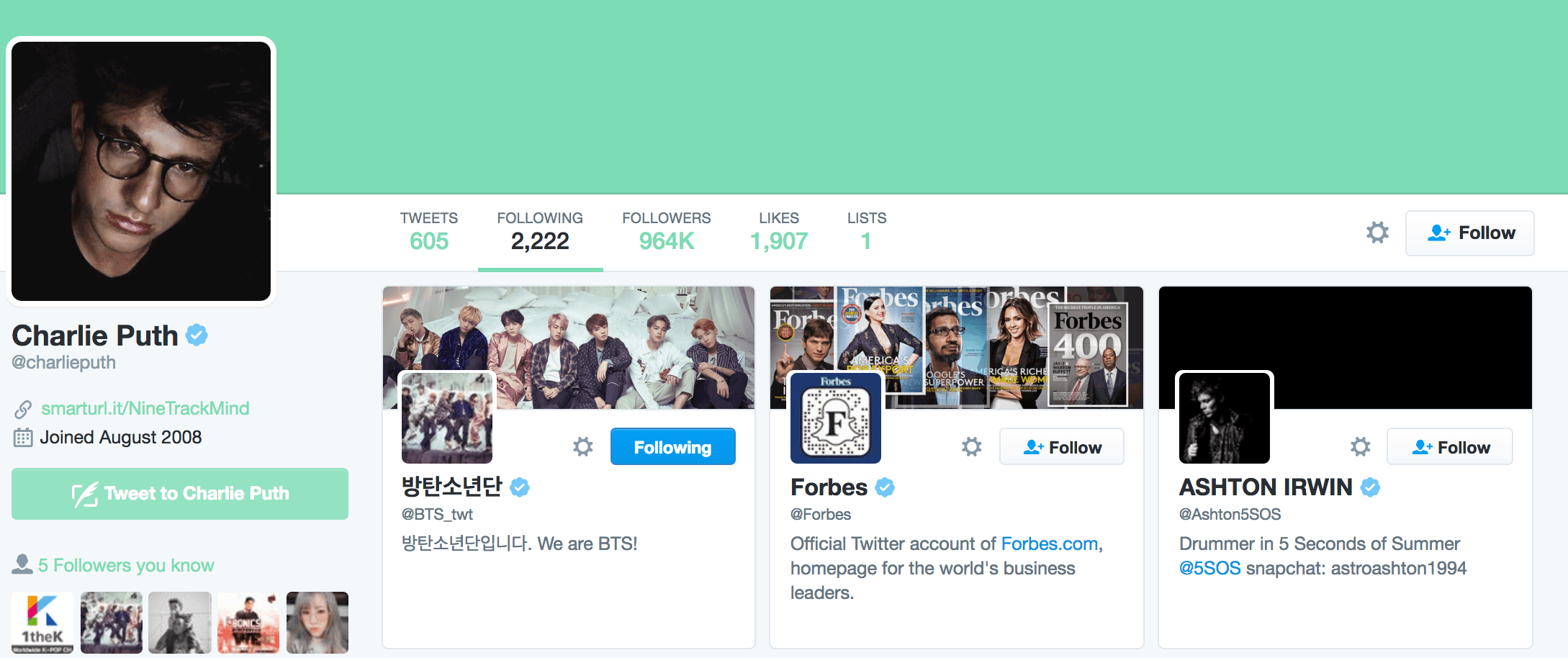 Share This Post