BTS Fan With Incurable Illness Has Her K-Pop Dream Come True
BTS has always been a group famous for their love of their fans and they have, once again, proved just how much they care about their fans!
On November 14th, Make-A-Wish Korea tweeted a picture of BTS members making a fan's wish come true. Angelica, a young woman with an incurable illness, had wished to meet her favorite idols and BTS granted her wish. The tweet thanked BTS and its agency, Big Hit Entertainment, for making Angelica's wish to meet the group come true.
방탄소년단을 만나고 싶은 난치병 아동 안젤리카의 소원이 드디어 이루어졌습니다! Thank you @bts_bighit for making Angelica's wish to meet #BTS come true! @makeawishsacto pic.twitter.com/mLGFJffq0X

— 한국메이크어위시재단 (@MakeAWishKorea) 2016년 11월 14일
The group warmly greeted Angelica with balloons and teddy bears.
Make-A-Wish Korea's official site says "At times, a very special wish becomes a miracle" and they have been making good on that statement. Indeed, this is not the first time they have made a fan's wish come true.
Just this last March, the organization granted another young woman's wish to meet her favourite idols. Lee Qiao Siew, a young Malaysian fan with leukemia, was granted the opportunity to meet EXO. The group found time amidst their whirlwind tour, EXO PLANET #2 – The EXO'luXion – in KUALA LUMPUR, to make this one fan's dream come true. Apparently, EXO's music had helped Lee get through her many chemotherapy treatments.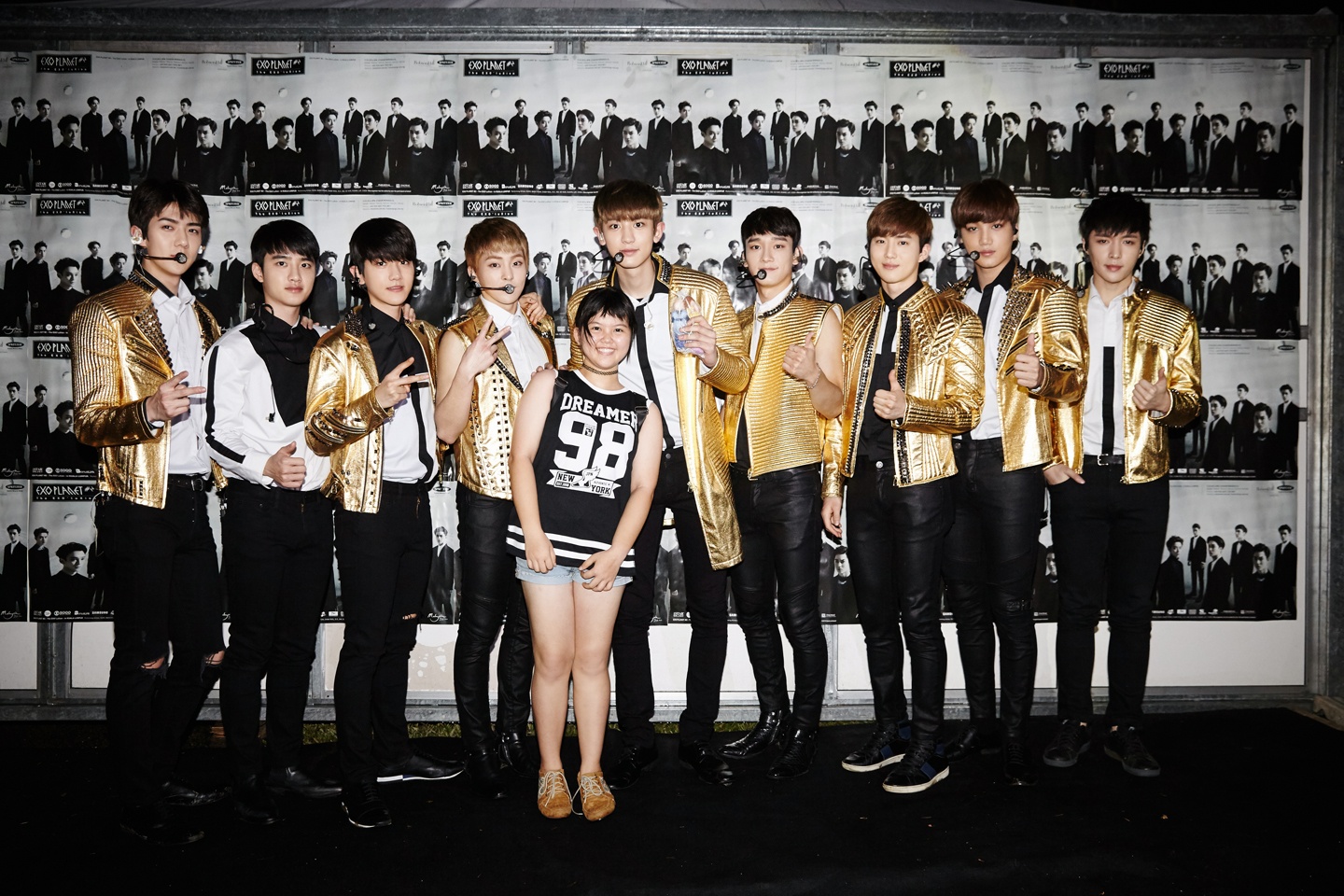 The Make-A-Wish Foundation is a non-profit organization that was founded in the United States and has many branches all over the world. Their mission is to "grant the wishes of children with life-threatening medical conditions to enrich the human experience with hope, strength and joy."
What would you wish for?
Source: Make-A-Wish Korea, NewsWire
Share This Post