BTS' Rap Monster explains why he hasn't taken MENSA's IQ test
Known for being one of the smartest idols in the music industry, BTS' Rap Monster reveals the real score on his IQ. 
Appearing in an episode of Yaman TV,  Haha mentioned that Rap Monster's IQ is 150. To this, the singer replied, "My score in my second year of high school was 148." 
When asked further by Seo Jang Hyun if he ever did take the test for MENSA, the largest high IQ society in the world, Rap Monster honestly disclosed that, "I've  been scared to take it, but I will." If he passes and registers, he has the chance to join a society only intended for very intelligent people.
It is known that the charismatic rapper received a score of 900 on the TOEIC when he was in middle school and was included in the top 1.3% of Korea's preparatory university entrance exams.
Meanwhile, Rap Monster is currently busy preparing for BTS' promotions for "Sick."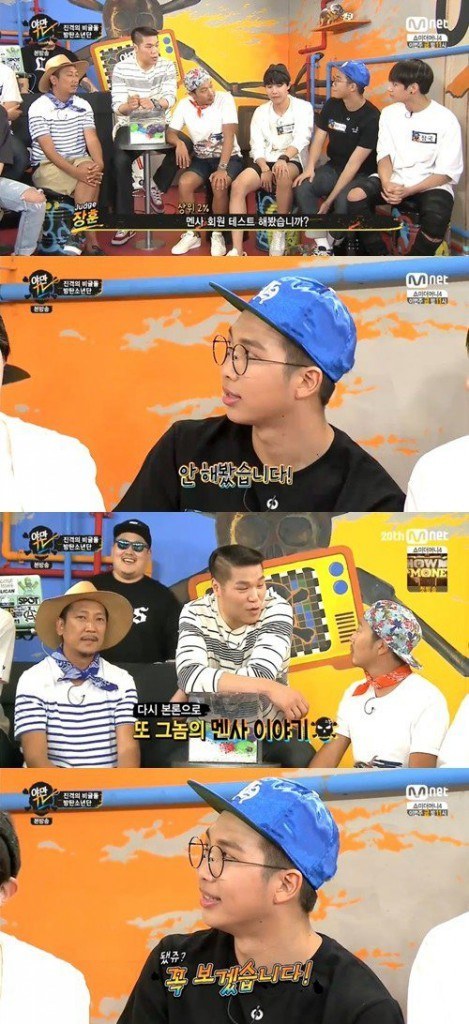 Source: Newsen
Share This Post