BTS's whirlwind tour of US talk shows and radio programs has given fans plenty to talk about, including who BTS's Hollywood crushes are.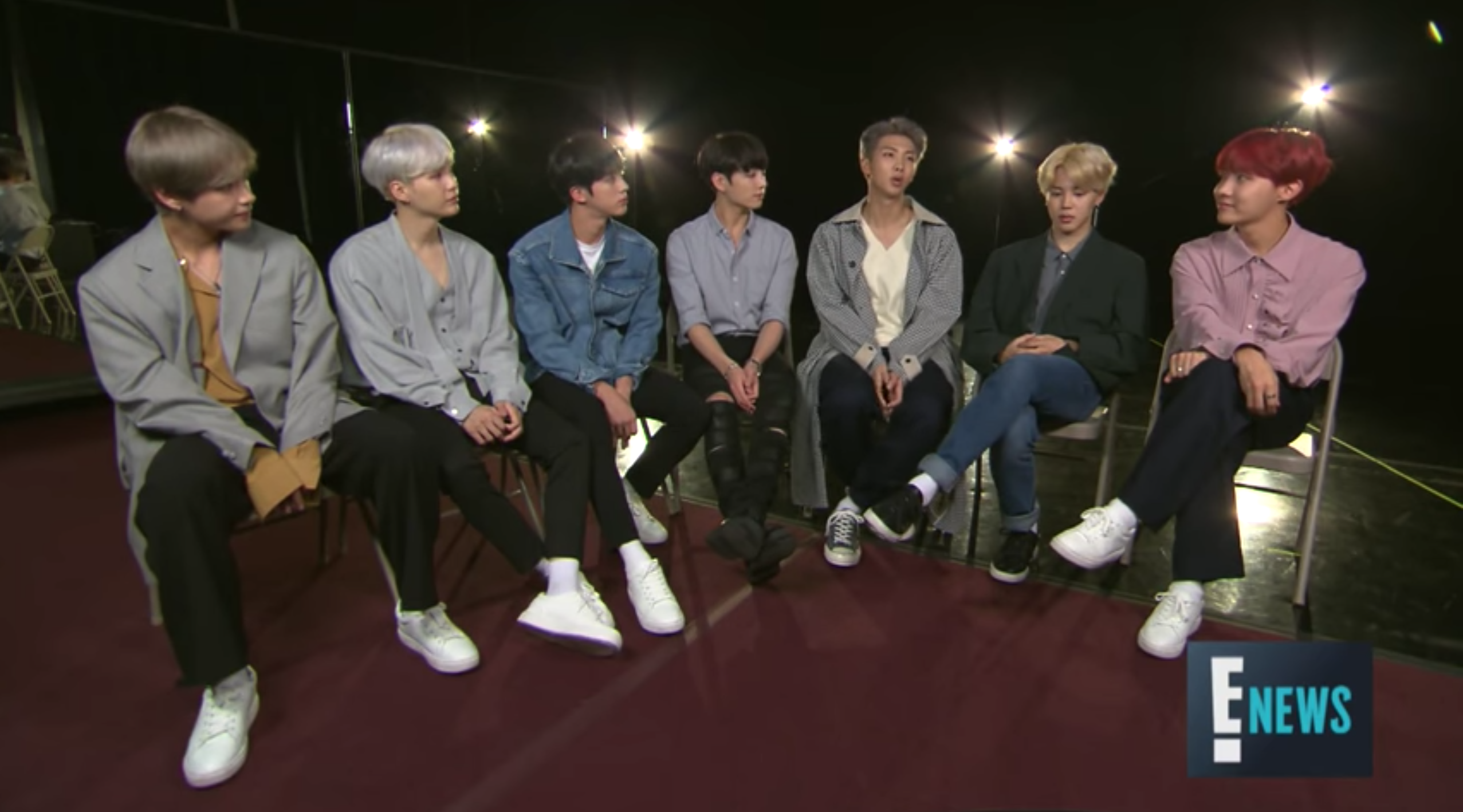 During all their interviews ahead of the AMAs, BTS showed off their characteristic humor and individual character—especially J-Hope.
While on Access Hollywood, BTS was asked to reveal which Hollywood actor/actress they had a crush on and Jin responded, "Brad Pitt", to riotous laughter.
In a separate interview with E! News, Jin changed his answer to Anne Hathaway prompting fans to believe he may not have understood the question the first time around.
J-Hope, without hesitation, named Amanda Seyfried as his American celebrity crush.
Jimin didn't hesitate either and chose Rachel McAdams, and was assured by the interviewer that she was not yet married.
RM admitted that his crush was, unfortunately, married already when he named Blake Lively.
Jungkook's answer was, unfortunately for curious fans, rather cryptic as he admitted he couldn't remember her name and when asked what movie she was in, he responded, "I know movie, but I don't know movie name".
How to avoid telling people who your crush is Jungkook 101.

He really was so done with these questions that he found a way to go dodge them💀 pic.twitter.com/f3JRN5BxP3

— Izzy🌞INTERNATIONAL K-POP GROUP BTS 👑 (@ultpcysobi) November 18, 2017
Scarlett Johansson was revealed as Suga's Hollywood crush of choice.
Finally, V named two: Lily Collins and, like Jimin, Rachel McAdams.
While on the topic of western celebrities, BTS was also asked if they would like to work with any American musicians and RM expressed how eager they are to expand their horizons!
"We're releasing a song, it's called Mic Drop (remix)…we did it with Steve Aoki and Desiigner and we're always discussing some collaborations with so many artists, so:
If you see this, and if you're an American artist, please call us."

— BTS's RM
Watch the E! News interview below: