BTS reveals they know about all about fan theories
BTS has shared they're quite up to date with their fans' theories, including the rumors around their lyrics and sensitive topics that having been raised regarding their music.
In an interview with 10asia, the group members talked about how close they are to their fans and how active they are on social media. J-Hope joked about how much he agrees with the fans who find him handsome, while V laughed off the theories raised about his absence during a certain scene in Spring Day music video.
There's a scene in the 'Spring Day' music video where Jungkook runs and the members all grouped up together. I'm the only one who didn't appear in it so there were various theories about my absence. To be honest, it was because I totally forgot on the day of shooting.

– V
The scene featuring him closing Jin's eyes in Blood, Sweat & Tears was also discussed: it was meant to be Suga but due to his terrible acting, he was replaced by V and it fed the theories even more.
I often pay attention to theories about our music videos. There's quite a lot of clever people out there. There are so many who got it correct to the point where I started thinking "How do you know about this?"

Some even make new interpretations that even we didn't know about.

– Jungkook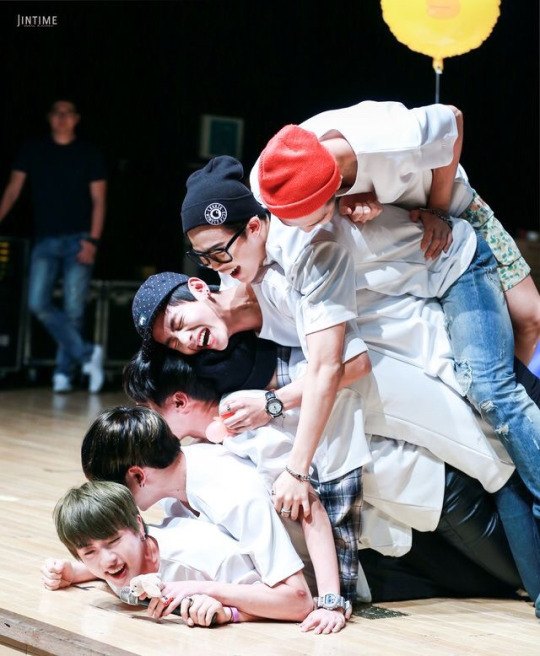 The members constantly stay in contact with fans by reading their posts and comments online.
I think the creations made from the creators' point of views are open to various interpretations by the audience.

– Suga
Rap Monster showed a mature reaction when asked about the rumors around "Spring Day" lyrics being about the Sewol Ferry tragedy, and kept this composure when another controversy was mentioned.
I'm cautious to say this. We all thought we needed to feel responsible for the Sewol ferry incident as a citizen of this country, and also to express our condolences, so we made the donation together.

– Rap Monster
He carried on by adding that what people will make out of the song is up to those who enjoy it, as well as their individual thoughts and points of view.
The music video for 'Spring Day' places emphasis on expressing the lyrics visually.

– Rap Monster
His attitude was admirable when the interviewer raised the question about the controversy stirred up by the line "break the glass ceiling" from Not Today.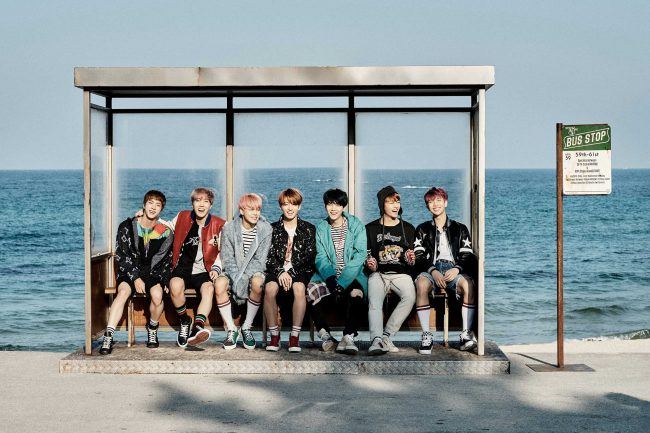 Rap Monster didn't back out and talked openly about the situation, making it clear that he was aware of it and had read a lot of the articles and posts about the topic.
'Glass ceiling' means an invisible but unbreakable barrier, and it started from the oppression women faced when advancing into higher work positions in the 1970's. It was mainly used in women's rights issues, but it recently expanded into representing the minorities of society also.

– Rap Monster
Explaining the meaning behind the line, the rapper also stated the group would always raise their voices about the negative parts of the society on their music, regardless of the outcome for them, and that's why it wasn't misused in the song – it was meant to be there.
Personally, I'm reading books and meeting with experts while contemplating. It's true that we're still lacking in many areas, but I believe that as we take concerns, receive opinions and rectify, we can grow up. We will humbly receive all opinions and criticisms.

– Rap Monster
Source: 10asia
Share This Post