BTS's Jin Suffered Extreme Exhaustion And Required Medical Attention On "Law of the Jungle"
BTS's Jin fell ill during the shooting of Law of the Jungle and was required to receive medical attention on site.
On January 27th. SBS Laws of the Jungle challenged the members into survival mode. On this particular episode, the members were divided into three teams and spent 24 hours without their team leader, Kim Byung Man. 
The members were challenged to find shelter and food by themselves. Despite the heavy rain, they boarded a boat to catch some fish. Jin, in particular, felt responsible for catching the fish as Sleepy wasn't good at diving, while Solbi was afraid of the water. He took a dive into the cold water and caught a few fishes. When he resurfaced, however, he immediately began showing signs of nausea and dizziness, even leaning against Sleepy to avoid collapsing.
According to reports, Jin was not able to eat much during the day of the shoot. It was explained that the challenge in the water may have been the tipping point in his health for the day. He received a shot for his health and was made to lay down for a bit before returning to full health.
Jin later posted a photo of himself in the water, encouraging fans to watch the show.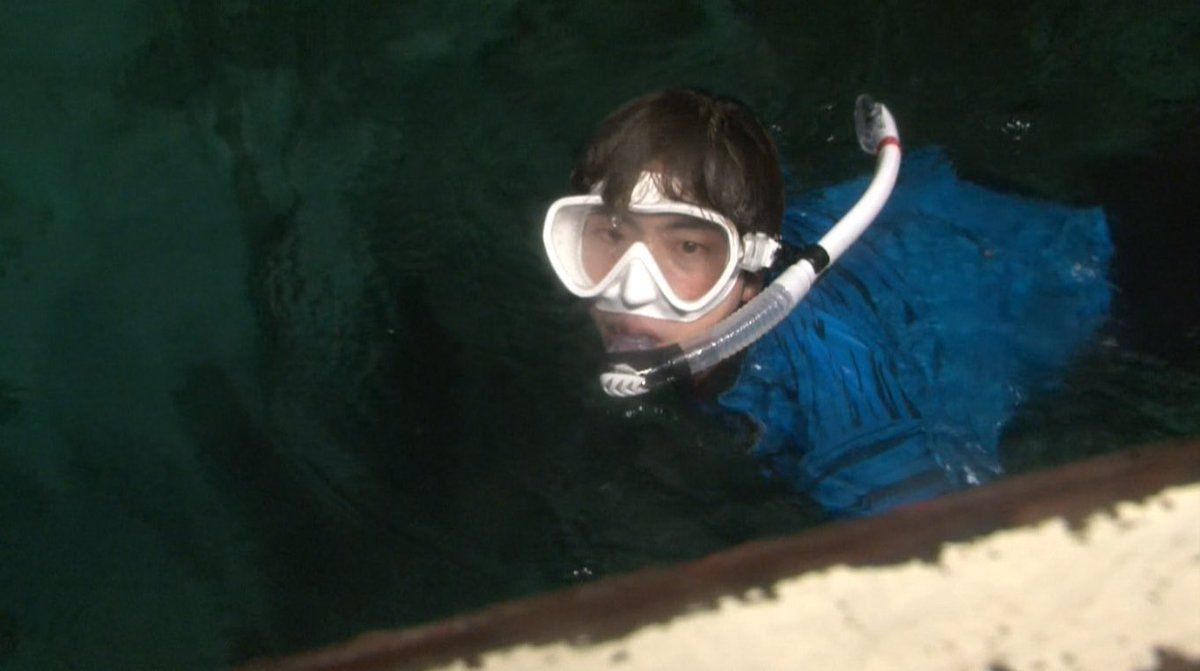 See the video of the incident below:
Source: Newsen
Share This Post