Busan Completely Submerged Underwater Due To Terrible Flood
Torrential rains in Busan have brought rainfall at 109 mm per hour, resulting in heavy floods.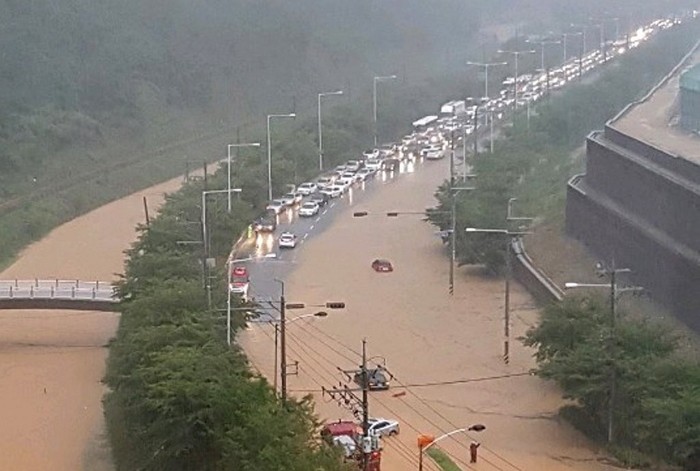 Currently, many highways, streets, and alleys are completely flooded, immobilizing cars and people in their homes.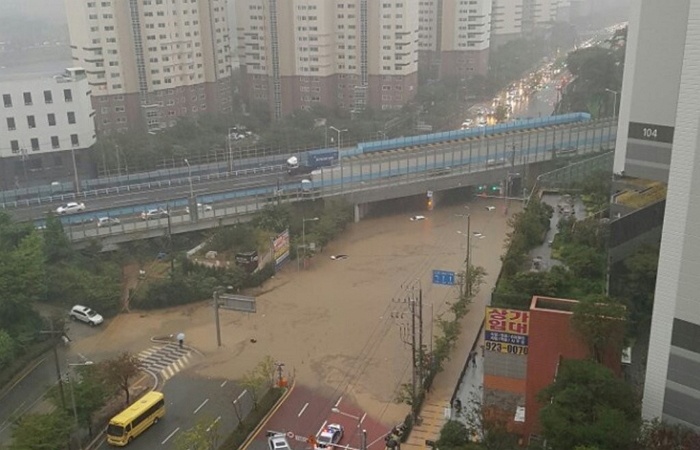 Drainage pumps malfunctioned, and one government official forgot to turn the pumps on in time.
"We are investigating the matter and we will find out if the said official failed to do the job, or if the pups failed to drain water quickly because of the sheer extent of the flood.

If the official is found guilty, the city government will take disciplinary actions.

We will also try to come up with a better flood response plan."

— Bae Gwang Hyo, Director of The Citizen Safety Department, Busan City Government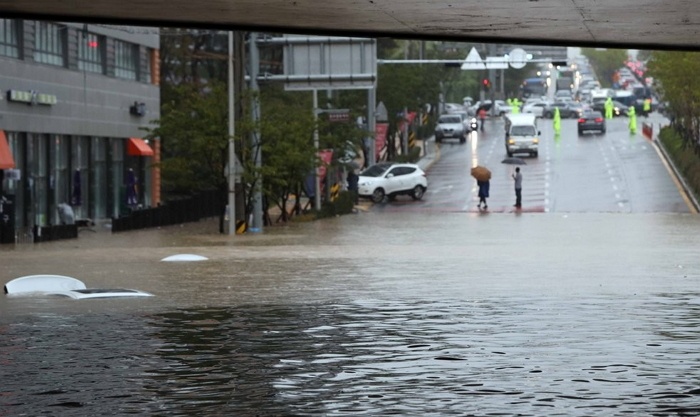 Many believe the flood was largely caused due to the government's negligence, as some of the pumps were on manual mode rather than automatic.
"Geoje drainage pumps should have worked automatically, but the district office had it on manual mode for some reason, and the official in charge of the system during the rain thought it was on automatic mode. 

So the pumps were turned on late, and this may be why the flooding was quite severe in the area."

— Official of Yeonje District Office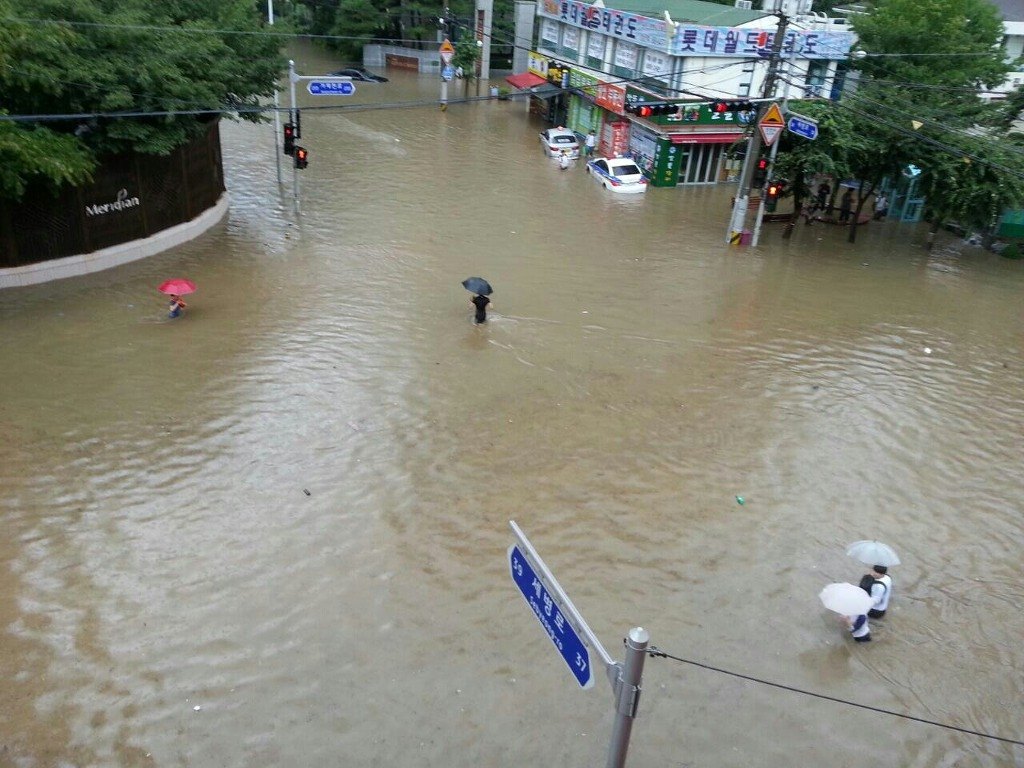 According to the Busan government, 549 roads were flooded, 61 houses were damaged, and 15 people were injured.
Source: Joongang Daily and haps Korea
Share This Post