Choi Minhwan and Yulhee Reveal The Faces Of Their Adorable Twin Daughters
Congratulations to the parents!
FT Island's Choi Minhwan and Yulhee have revealed the latest additions to their family of three!
The February 26 Mr. House Husband episode was the last one that the family would star in. It followed the parents into the hospital following the birth of their twins.
Ah Rin and Ah Yoon were born on February 11 at 9:18AM and 9:19AM respectively.
Minhwan and Yulhee could not contain just how joyful the moment was for them.
I was so amazed and emotional when the twins were born. I was bursting with feelings. It's really unbelievable. It's amazing and I'm so grateful, and I feel grateful especially towards Yulhee.

– Minhwan
Minhwan was amazed at how small their faces were especially when compared to his fist.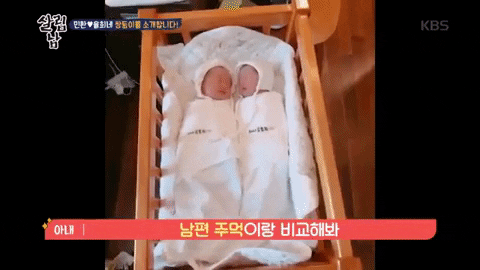 Three days after the birth, Yulhee shared that she was recovering well. Minhwan agreed that she "went through a lot" throughout the process.
Together, they marveled over the beauty of the twins and how much they have affected their lives.
I feel a bit more weight on my shoulders since we now have three children.

– Minhwan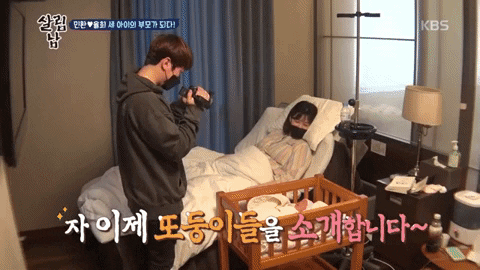 Yulhee later shared more photos of Ah Rin and Ah Yoon on her Instagram account.
I'm putting my strength into recovering now while being so grateful because so many people congratulated us on the birth of our twins.

– Yulhee
Check out the full Mr. House Husband clips below:
Share This Post