Choo Sarang picks G-Dragon over spicy rice cakes on "Return of Superman" Chuseok special
Choo Sarang proved to be the ultimate G-Dragon fangirl once more for an episode of Return of Superman. 
On September 14th, KBS aired a number of unseen clips from the series for the Chuseok holiday special episode. One of the clips featured Choo Sarang with her dad, Choo Sung Hoon, embarking on an outing in a food market.
As she reached for a snack, Sung Hoon asked Sarang whether she liked the rice cakes or G-Dragon more. She made a surprising confession when she quickly answered, "G-Dragon." When Sung Hoon asked if Sarang liked him more or the rice cakes, she bluntly picked rice cakes, which caused laughter onset.
It is not new that Sarang is a fan of G-Dragon. She has previously expressed her liking for the artist a number of times during her run on the reality program, which led to a special appearance with G-Dragon himself.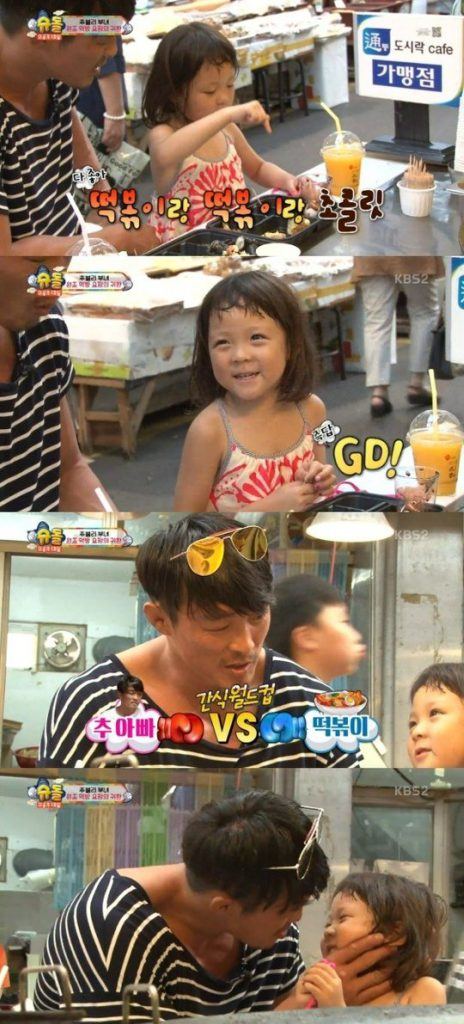 Source: Newsen
Share This Post