Yang Hyun Suk shares encouraging words to the members of Sech Kies
YG Entertainment CEO Yang Hyun Suk uploaded his text message conversation with the members of Sechs Kies on September 4th.
In the text message, he writes, "Yesterday Tablo, Pilkang, and Hanbum made another new song for you guys."
Regarding Tablo's participation, Yang Hyun Suk said that Tablo "became emotional while writing lyrics with the fans in mind, to the extent that his lyrics memo became wet wipes." The representative also expressed his determination for the comeback, encouraging the members to "finish recording even though they may be busy due to the stage rehearsals."
He also commented, "There is an old fable within YG that a good song is a hot bun; we must take care of it when it's hot."
Sech Kies is currently preparing for an upcoming comeback solo concert to be held at the Olympic Park Gymnastics Stadium on September 10th and 11th. It is their first concert in 16 years as a group.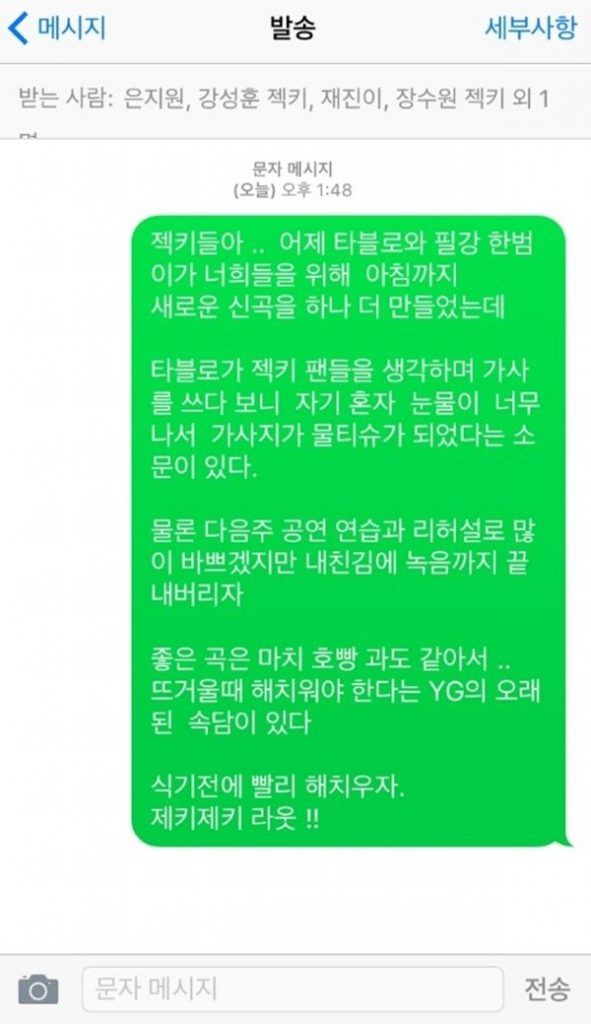 Source: Dispatch
Share This Post