A CUBE Entertainment responds to plagiarism accusations over Apink's concept images
Ahead of their actual comeback, Apink is being accused of plagiarism over the recent comeback teaser images released.
On November 5th, Apink teased fans for their return by releasing concept images through Naver Music. The said images featured the members staring blankly into the camera with cupcakes in their hands. They were also styled in full red skirts and blouses to accentuate the mysterious, innocent vibe of the shoot.
However, since their release, netizens have commented that the images are strikingly similar to the work of fashion photographer, Michael Pudelka. Photos from Michael Pudelka's work were dug up to compare the similarities, and it was noted that one of the images shows four girls sporting a blank expression and holding ice-creams in their hands, similar to that of Apink's concept teaser.
The comparisons have led fans to speculate if Apink and their agency plagiarized Michael Pudelka's work.
A CUBE Entertainment, on the other hand, responded to the accusations expressing its embarrassment over the similarities and that it only found out about the photos after the controversy. The agency further stated that, "We did not use the photos as references or worked with that same concept in mind. I think as we were trying to pursue a concept that Apink wanted, we coincidentally ended up with similar themes. The company will further discuss this issue and will release another statement soon."
Meanwhile, Apink will be making their comeback with the release of their 5th mini-album on November 17th!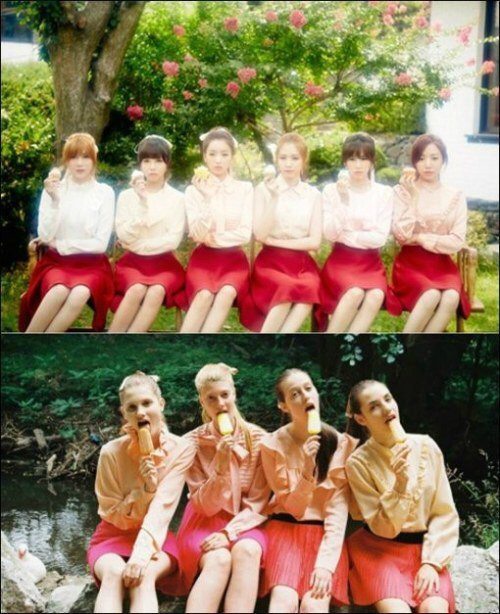 Source: SportsWorld
Share This Post