Dalshabet to show off their "work/party" self in comeback EP, "FRI. SAT. SUN"
Dalshabet is making a return this fall with their 10th mini-album FRI. SAT. SUN, and is unveiling their attractive transformation in new image teasers.
In addition to sharing a variety of different group and individual image teasers exclusively on Naver Music, another solo image photo of member Woohee was shared on the group's SNS accounts on September 20th.
Delicately picking up a cup of large coffee made from grounding the beans herself, Woohee takes in the delicious aroma.
In other teasers, Dalshabet focuses on two different images: their work image Monday through Thursday and wearing a business suit while Friday through Sunday, they prepare for a fun weekend in mini-skirt dresses. This is especially focused on in the "MIRROR" image teasers.
FRI. SAT. SUN is Dalshabet's 10th mini-album set to be released on September 29th at midnight KST.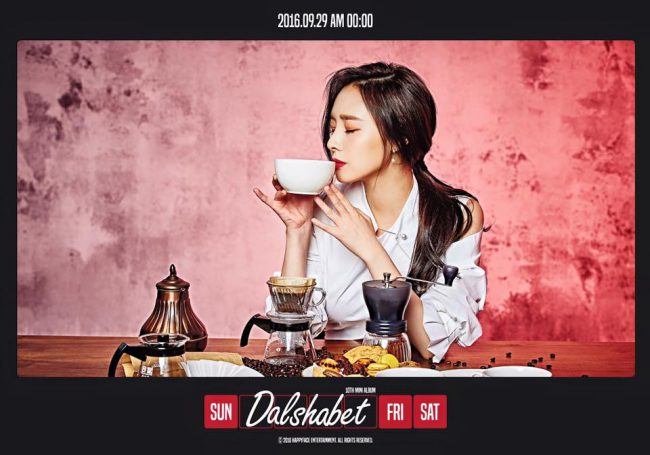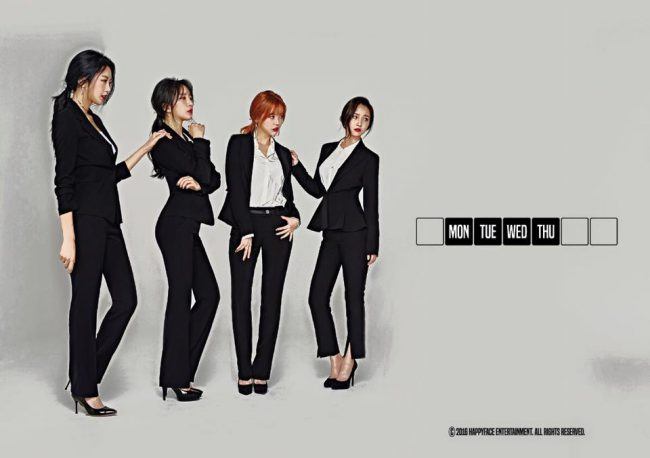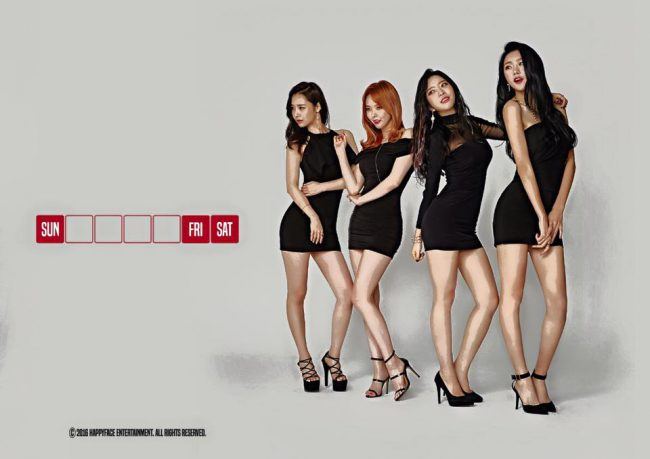 Source: Naver Music and Happy Face Entertainment
Share This Post