Super Junior's Kyuhyun Confesses To Receiving Plastic Surgery After Being Outed On Korean TV
In the recent broadcast of Radio Star, Kyuhyun gave a surprising confession after labelmate Dana outed him for missing a week of practice at a musical they both participated in.
The episode aired on May 4th, Dana made a guest appearance along with Lee Seung Chul, labelmate and Super Junior member Kangin and producer Brave Brothers.
During the show, Dana revealed that she had worked together with Kyuhyun in the musical The Musketeers but commented that the Super Junior member had been missing from practice for approximately a week. She followed with, "I thought he was gone because of an international schedule. But when he came back he looked strange. 'What's this?' It turned out Kyuhyun had double eye-lid surgery."
Not denying her comment, Kyuhyun added that the reason he needed the surgery again was due to his first double-eye lid disappearing after five years which he has grown accustom to.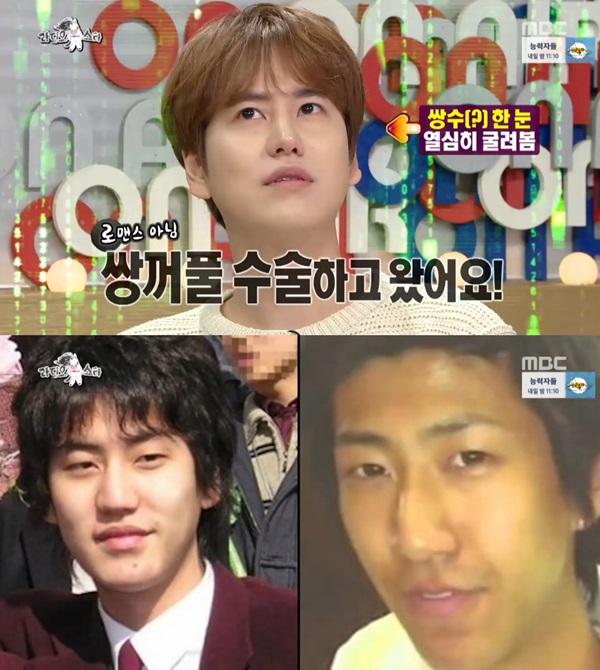 Source: Sports Chosun
Share This Post