Davichi's Kang Minkyung to join "1 Night 2 Days"
Davichi's Kang Minkyung has announced that she will be joining the cast of the popular and well-known TV show in South Korea.
Davichi's Minkyung will be joining the much loved TV show 1 Night 2 Days.
On March 15, on the official "Happy Sunday" Facebook page, a post shared stills of Minkyung, along with the cast of the show, and a comment that read: "This time, while on vacation, Kang Minkung revealed that she will be joining our program! Please watch the show to see the chemistry between the existing members and Minkyung."
Atop the snowy hillside on Hambaek mountain, after telling the members that they would be taking a hiking trip up the mountain, members were engaged in conversation, talking as they usually do, whereupon the production crew announced that "We have brought in the mountain expert." After this, Minkyung was introduced to the viewers.
Viewers, along with the cast and crew, were able to take in the beauty of Minkyung's smile and the cast thanked the PD for bringing her out on the show.
From the moment the production team introduced her to the time pre-hike stretches were being done, her chemistry with the cast got better and she also shared the fact that she hikes quite frequently. She felt confident when saying that she was definitely "an expert at hiking."
For those curious viewers who wish to see the "mountain expert" Minkyung in action, they can tune in on March 15 and see her hiking with the cast and crew of "2 Days & 1 Night"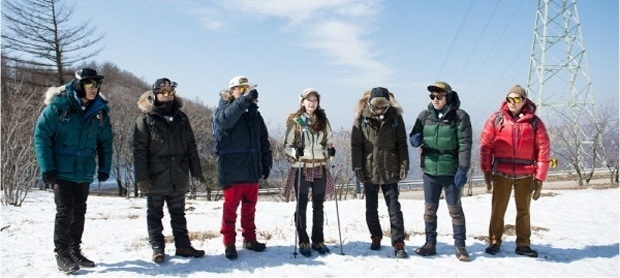 Source: The Star Chosun
Share This Post