DAY6 begins teasing for their "DAYDREAM" comeback as five
After six months since their initial debut, JYP Entertainment's newest boy band DAY6 is returning with a brand new album this March.
On March 23rd, the agency released the first image teaser for the band, unveiling the official online and offline release for DAYDREAM.
With a mysterious atmosphere and a blue-ish background, a hand reaches out while a photo of the members walking through the rocky side of a beach is illustrated inside.
In September, DAY6 debuted with their 1st mini-album The Day which showcased their abilities as singer-songwriters. The album reached #1 in Thailand and Cambodia's iTunes leading to their first international showcase in Taiwan and Thailand. Since then, they have been busy performing at music festivals, Hongdae clubs, and busking.
Look out for DAYDREAM releasing online and offline on March 30th. This will be the first release from the band since the official leave of member Junhyeok who left both the group and the agency, citing personal reasons.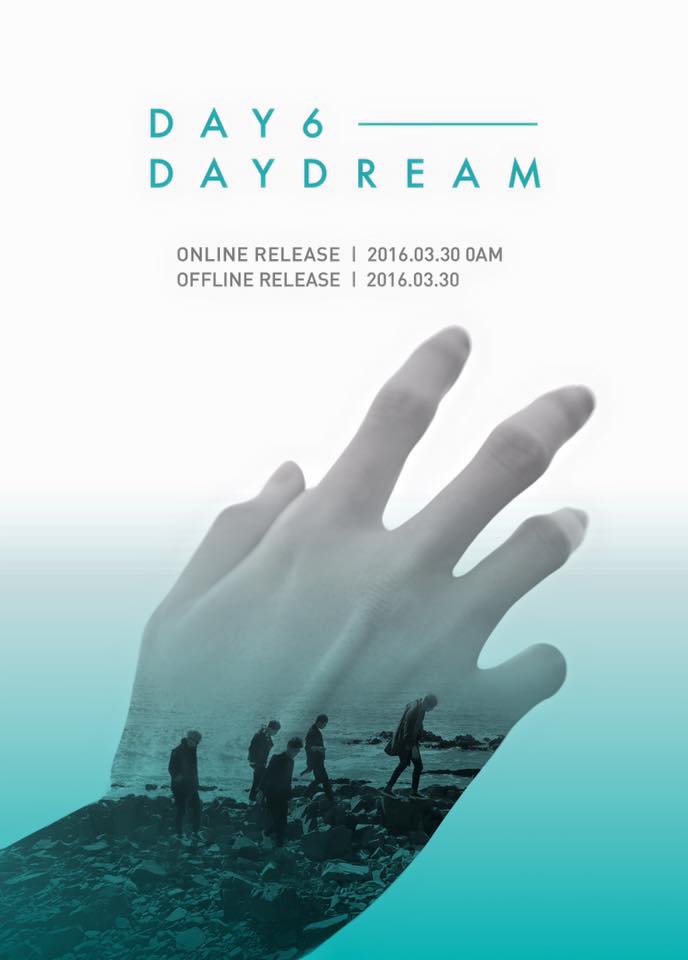 Source: TV Report
Share This Post