"Dazed" magazine details how G-Dragon took over Paris couture
G-Dragon continues to be talked about in the fashion circle after his recent visit to Paris was covered by fashion and art publication, Dazed Magazine. 
On July 17th, Dazed magazine covered G-Dragon's recent visit to Paris, France where his eccentric style landed him in the exclusive circle for Chanel's Haute Couture Show. Aside from his music, the magazine also mentioned his fashion influences that allowed him to land a spot amongst the famous fashion elite, which included Kristen Stewart, Julianne Moore and more.
Check out the full article here.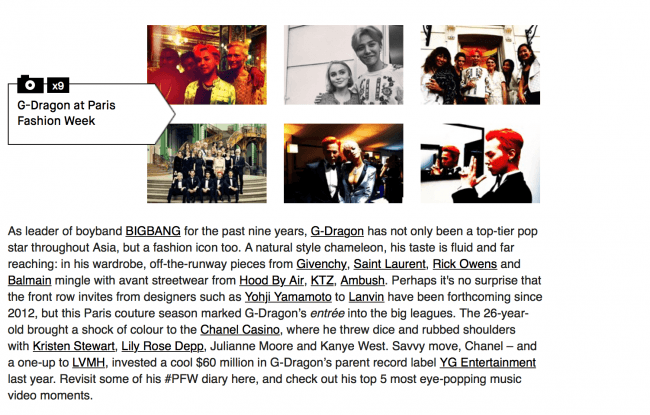 Share This Post