American Producer Diplo Is Making A Movie With BTS
Famous American musician Diplo announced on his Instagram that he will be making a movie with his 'korean squad', BTS!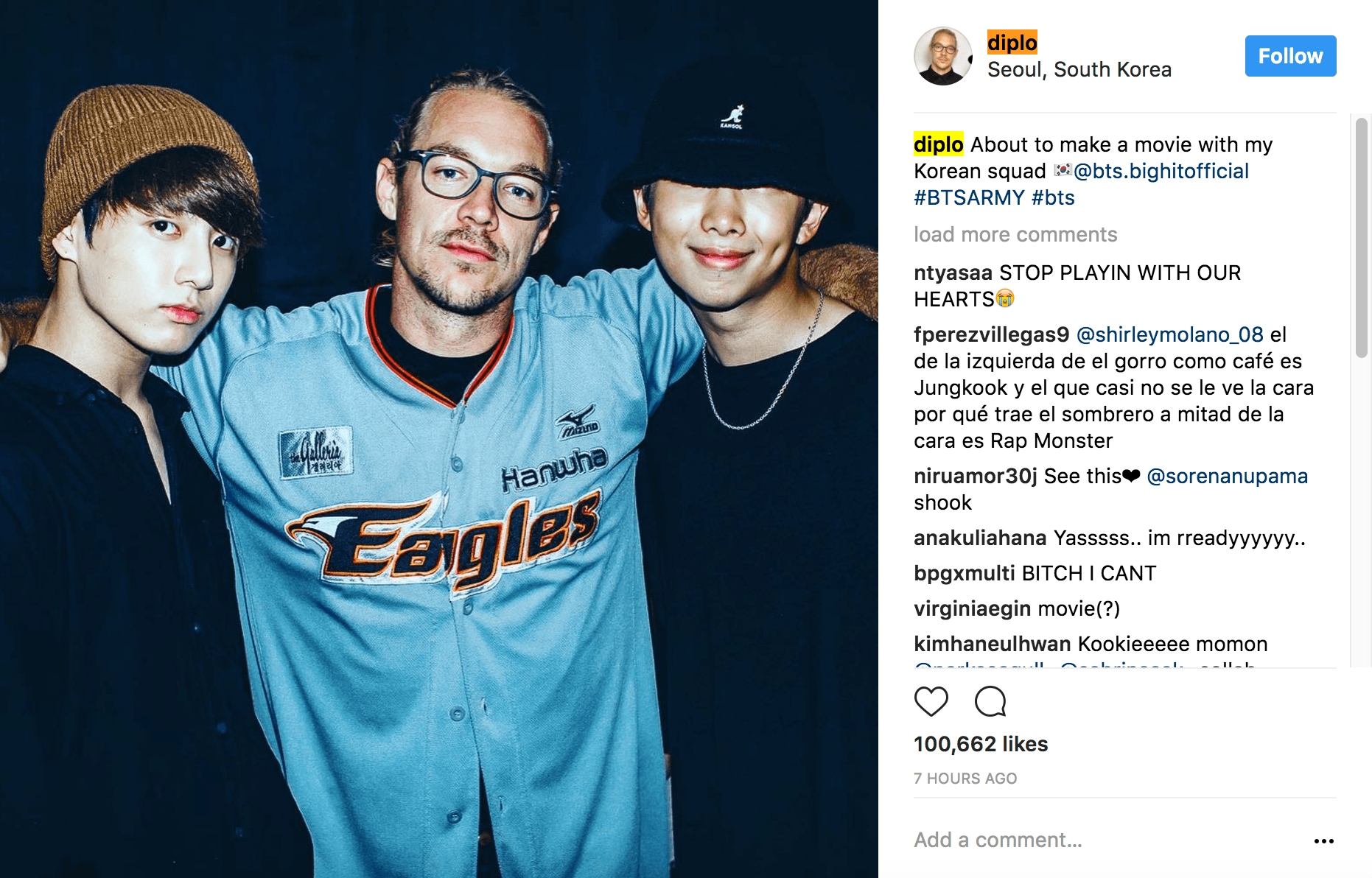 Major Lazer, Diplo's trio, was in Korea for this weekend's Valley Rock Festival.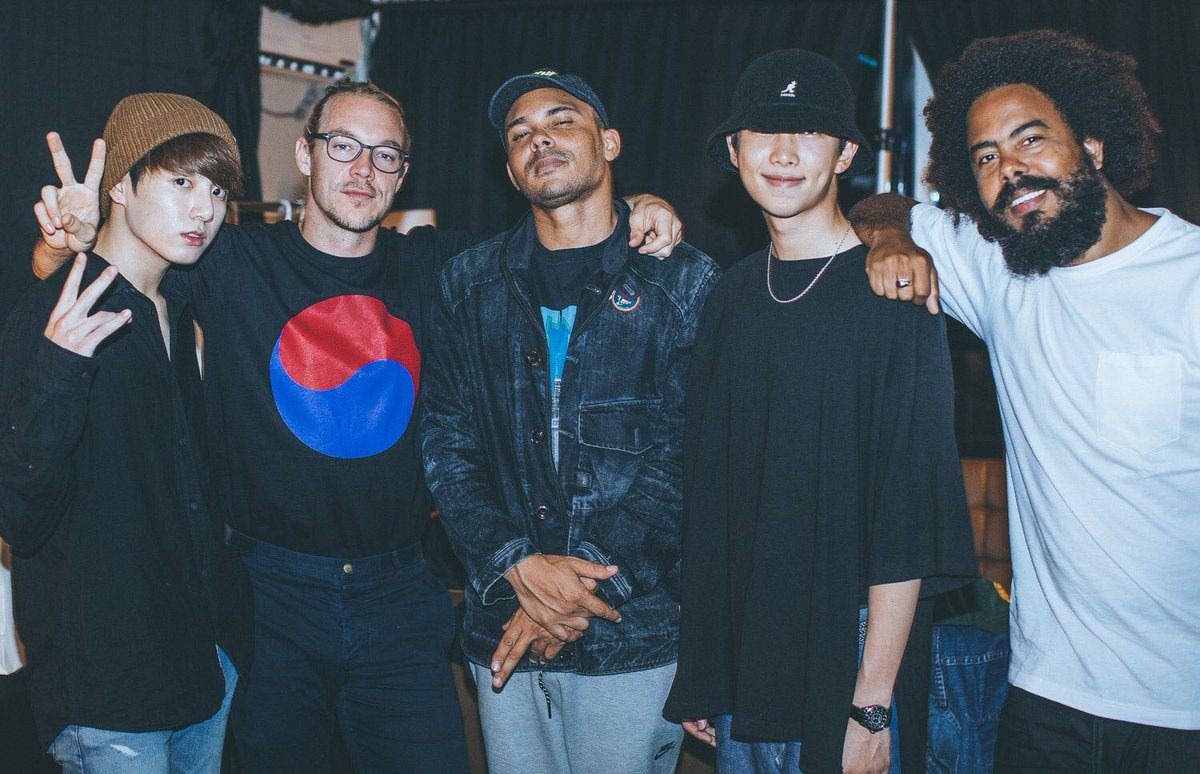 They took photos with BTS's Rap Monster and Jungkook, causing news to buzz about collaborations!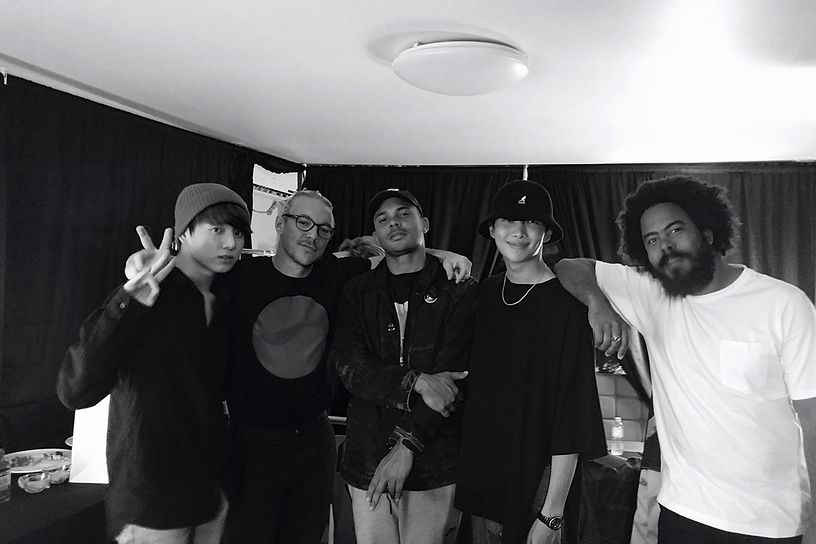 This isn't the first time Diplo collaborates with Korean artists! In 2014, he released Dirty Vibe with G-Dragon and CL.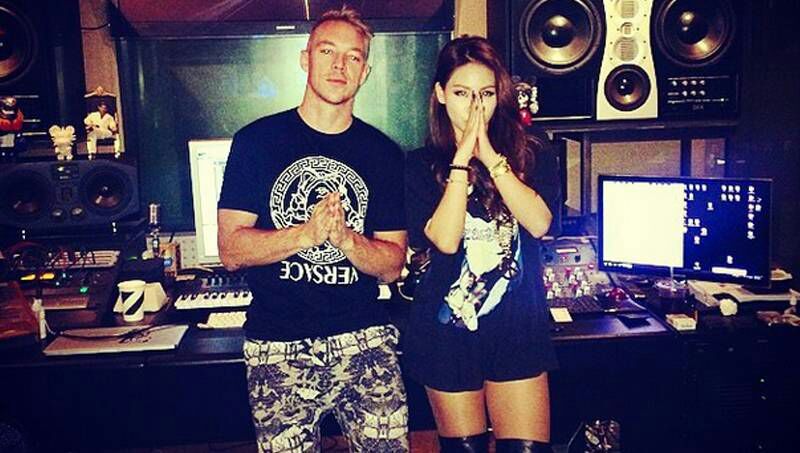 Later in 2015 he worked with CL again and released Dr. Pepper.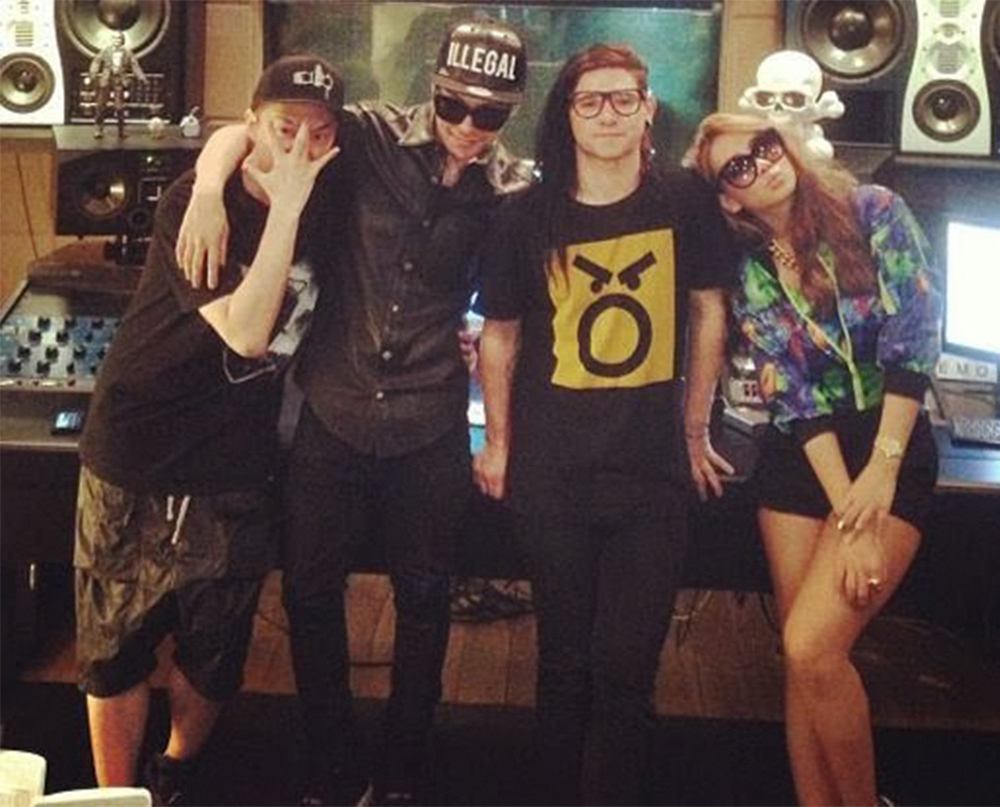 Now, afans can't wait to see what will result from his collaboration with one of Korea's most influential boy-groups.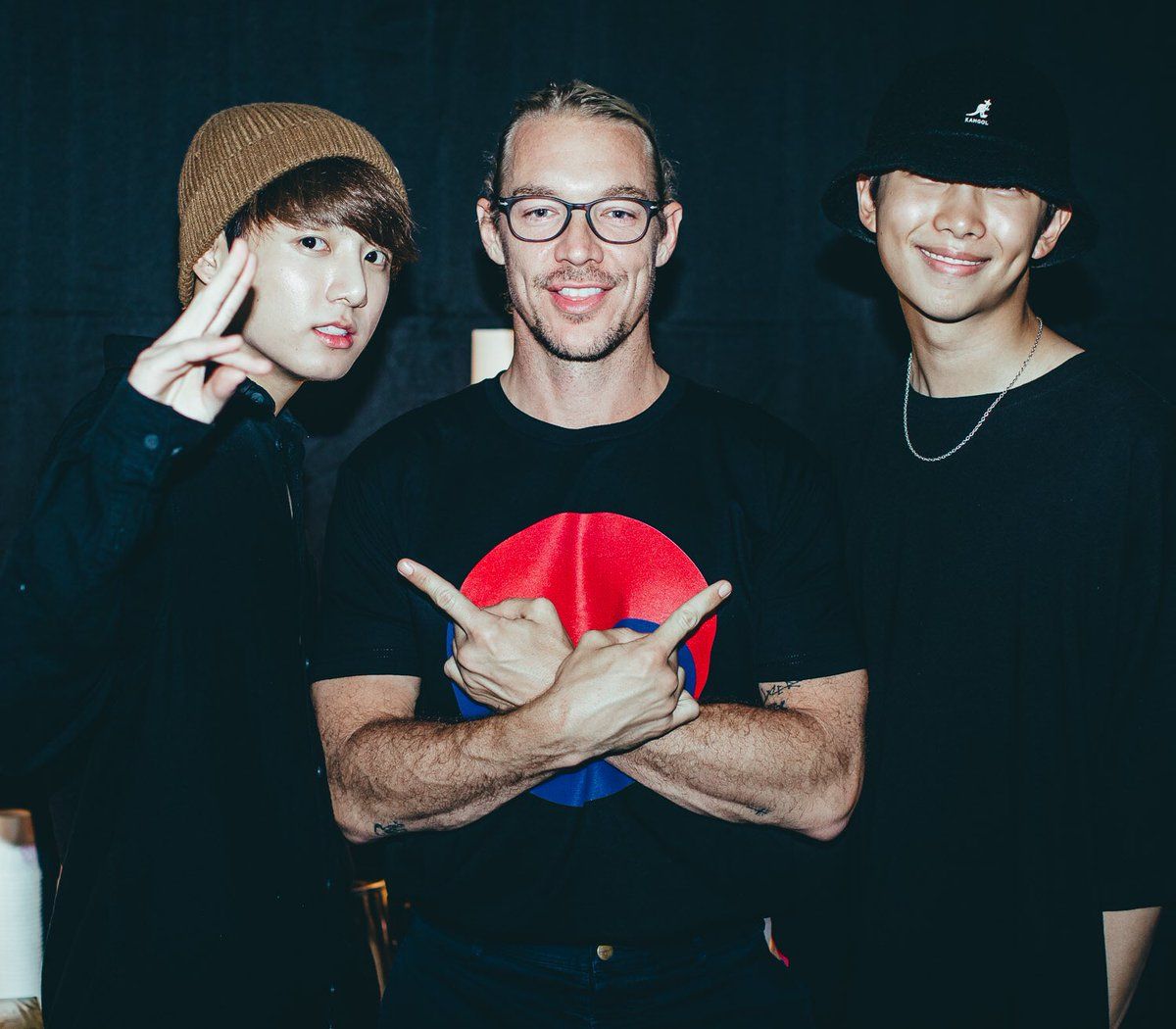 Share This Post