Dispatch reveals pictures of Yuri and Oh Seung Hwan on dates
Following the news of Girls' Generation's Yuri and Oh Seung Hwan in a relationship, Dispatch has released a series of photos capturing the new couple on dates together. 
The following is a direct translation by Koreaboo of the article posted by Dispatch. 
This is Oh Seung Hwan, Hanshin Tigers' finisher (pitcher). His nickname is Stone Buddha. Even at his best moments and at his worst, he maintains an emotionless face. That is why his nickname is Stone Buddha.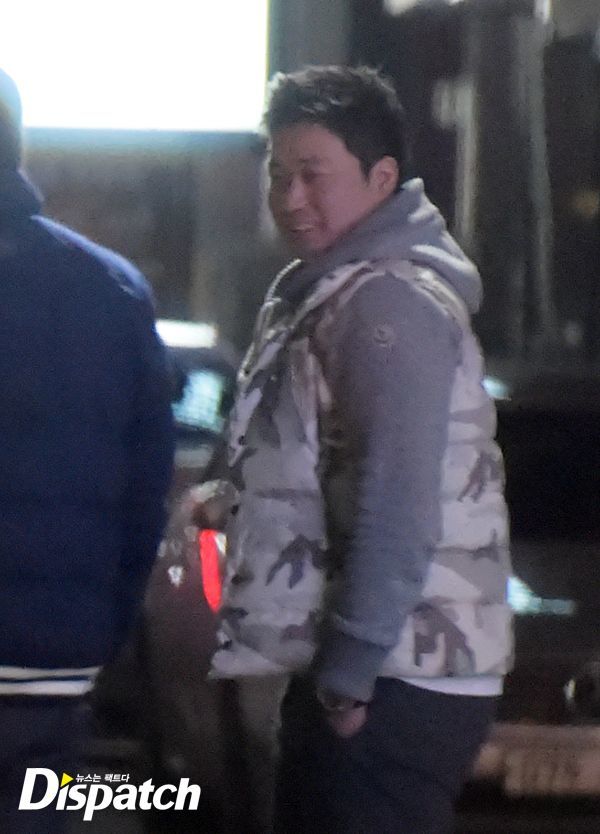 But Oh Seung Hwan is seen widely smiling and in front of her, he is defenseless. The person who makes this Stone Buddha laugh is….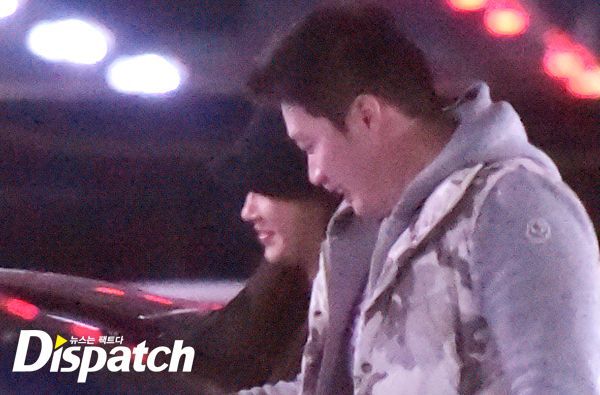 Kwon Yuri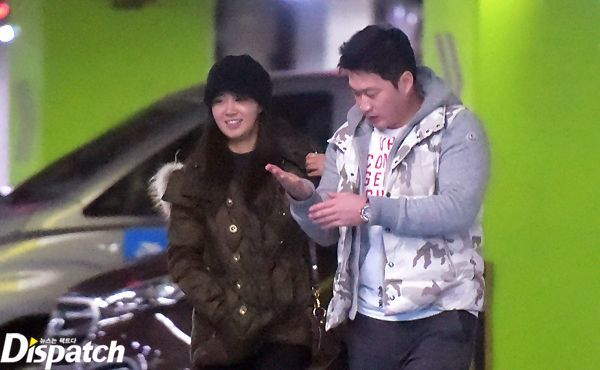 Hanshin Tigers' pitcher Oh Seung Hwan (32) has fallen in love. He has been dating Girls' Generation's Yuri for five months now.
Dispatch spotted Oh Seung Hwan and Yuri on date. The date lasted from Oh Seung Hwan's arrival in Korea from Japan, until his departure to Guam for this season's preparation.
Their romance has been growing, despite their busy schedules. According to their representatives, because he is in season, the couple has been communicating through texts and phone calls
How was Korea's best idol and Korea's best finisher's meeting? To begin, their date was normal. They ate, sang songs, and watched movies. It was a date for them to get to know each other better.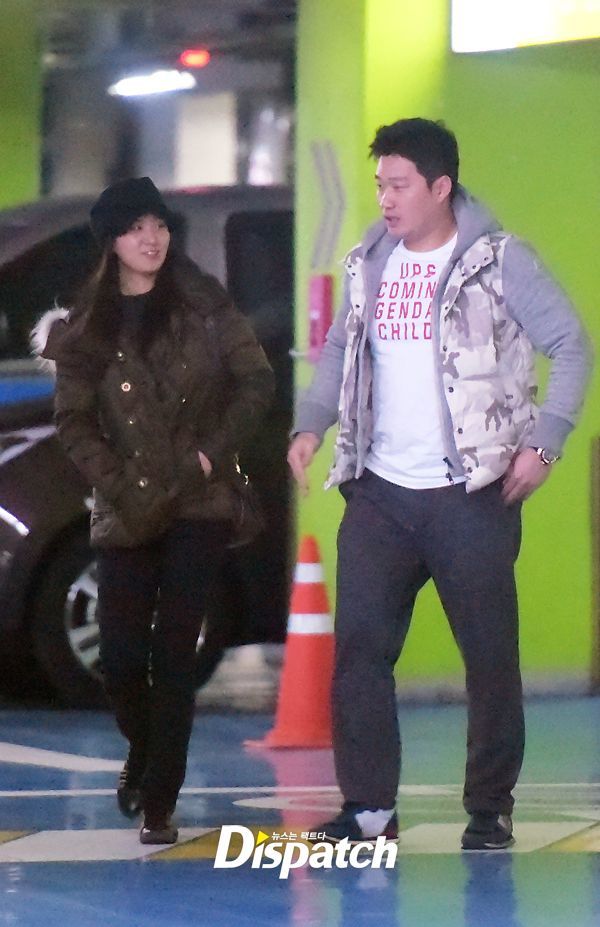 On December 24th, they watched the movie Ode to My Father. It was great to see Oh Seung Hwan throw away the Stone Buddha image. The couple consistently chattered to each other.
Oh Seung Hwan even showed off his special talent. Yuri exploded with laughter as he imitated the satoori (accent) of "international markets." And as Yuri laughed, Oh Seung Hwan also laughed with her.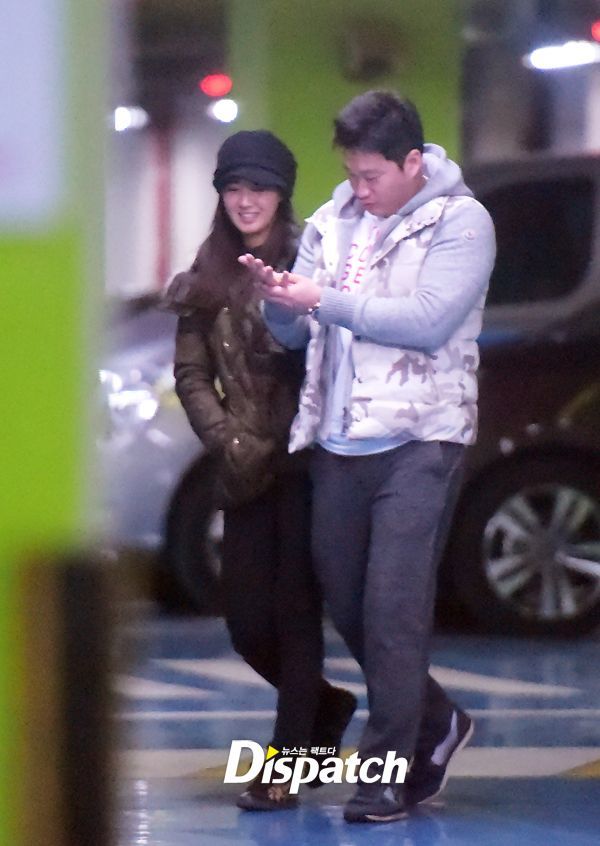 Oh Seung Hwan's best friend, Mr.S (pre-baseball player), was with them during their date. Since he was always with his friends, no one would be suspicious of the two.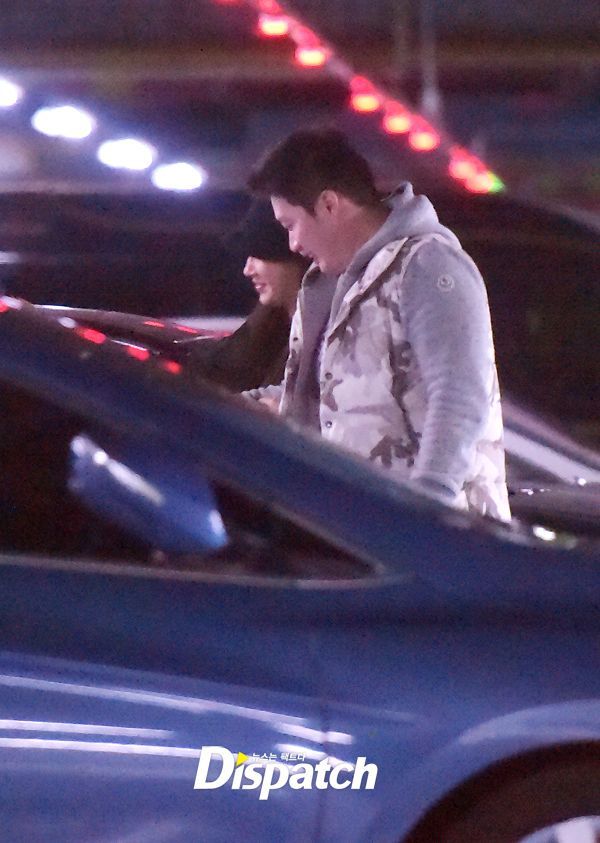 "We will see each other tomorrow right?"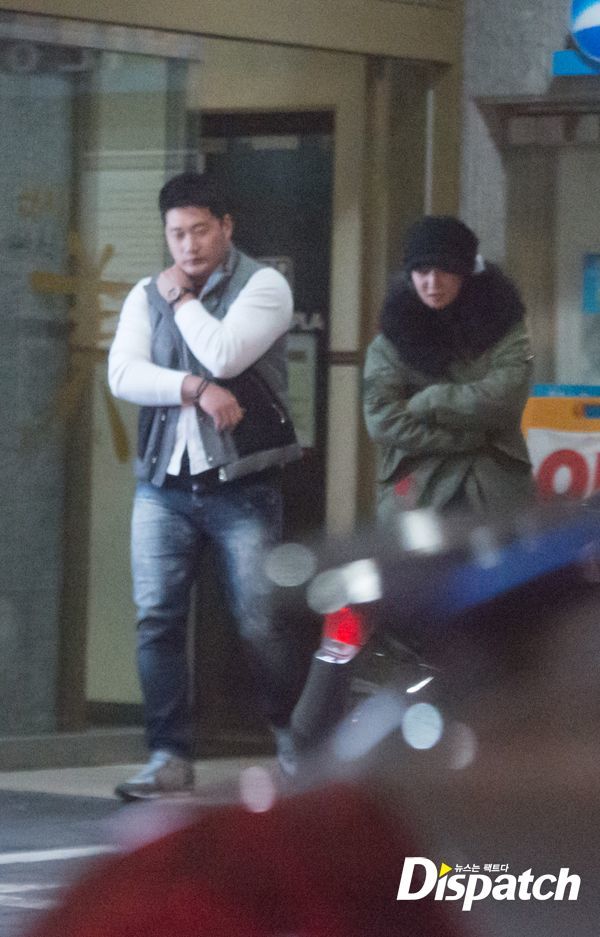 Oh Seung Hwan and Yuri's date repeated for two to three days. Oh Seung Hwan always picked up Yuri and dropped her off safely before it was too late.
And where did they go on their dates? First, according to sightings, they went to get some fresh air in the suburbs of Incheon. They weren't any different from any other couple by going to the playground, eating meat, and going to karaoke.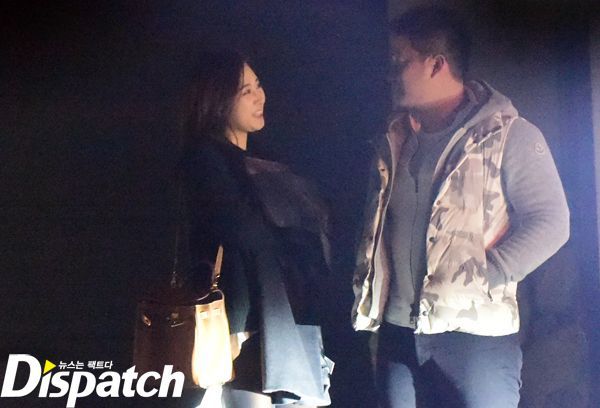 Their date continued until Oh Seung Hwan left to Guam.
December 27th, the day before Oh Seung Hwan departed to Guam. This was the day after KBS-2TV's Gayo Daechukjae Festival – Yuri went to the street vendor that Oh Seung Hwan was at.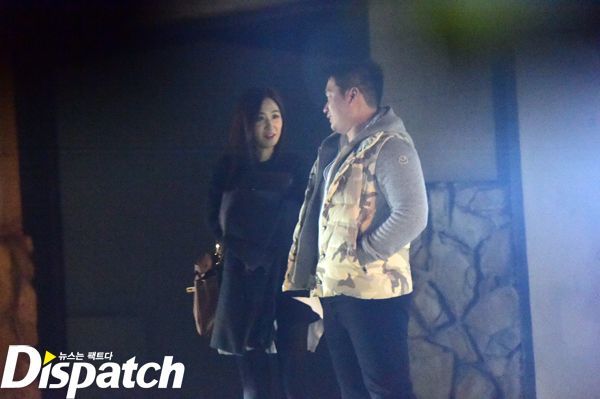 This is how baseball training is. During their rest period, he needs to be committed to keeping his body fit. The couple knew that after that day, they wouldn't be able to see each other.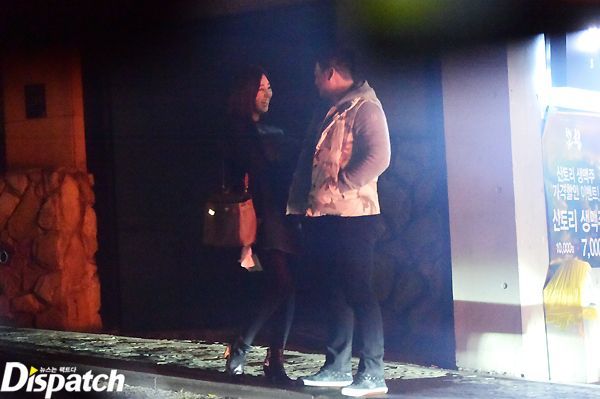 That is why Yuri was even brighter that day. More than any other time, Yuri had an "I'm Okay" smile. It seemed like she was trying to lessen the burden on her boyfriend, who was leaving for training.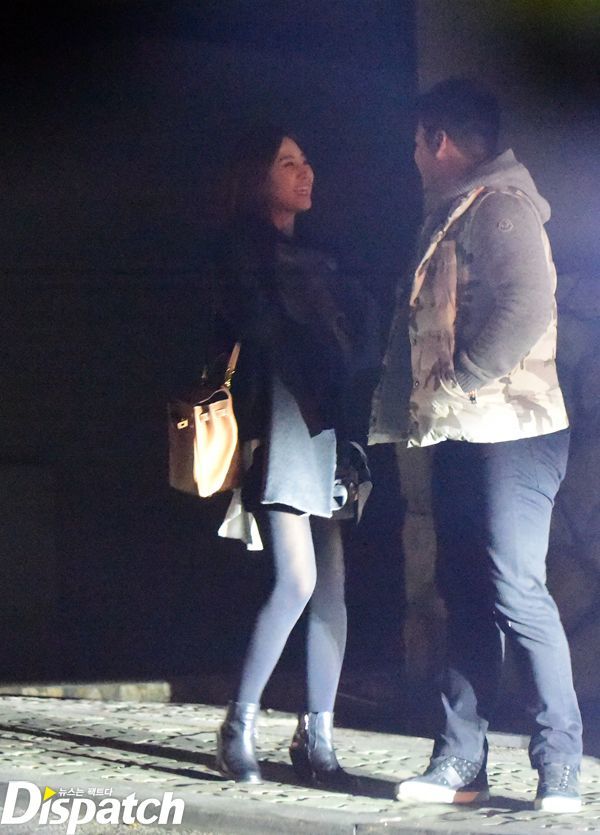 "Oppa, just concentrate on playing baseball."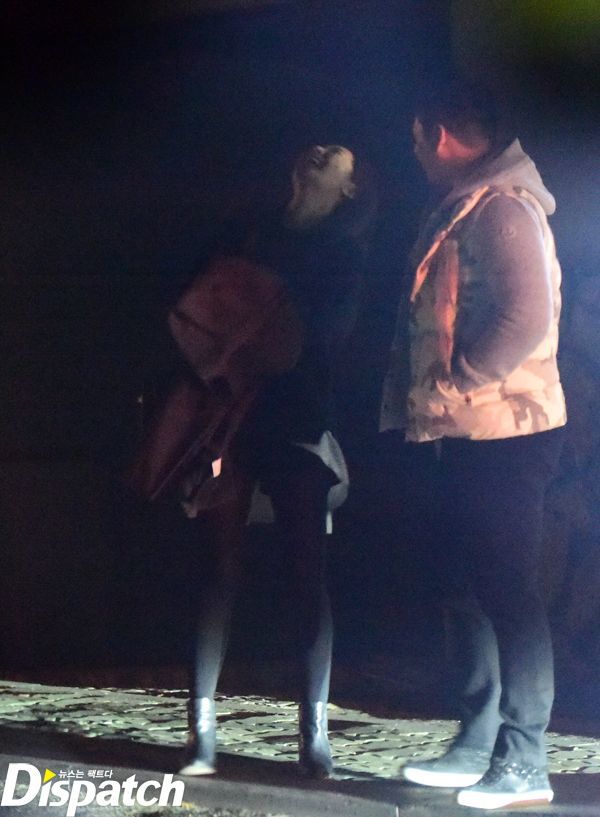 It seemed that they were both trying to hide their sadness. It seemed that Oh Seung Hwan got on the flight to Guam feeling upset.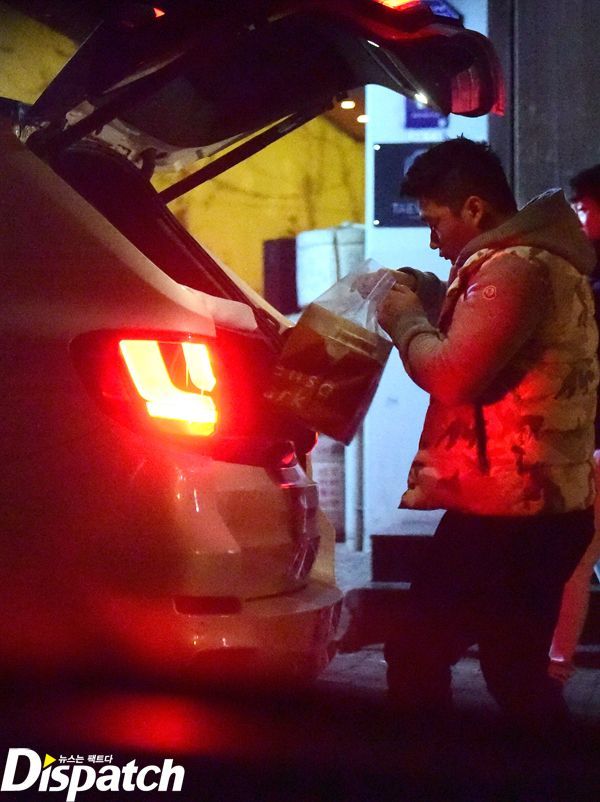 But that was not how Oh Seung Hwan wanted to end the date. He took out a shopping bag from the trunk and gave the presents to Yuri.
Then, he shyly hugged Yuri. This was Oh Seung Hwan's goodbye. This was a stiff, unusual gesture from him.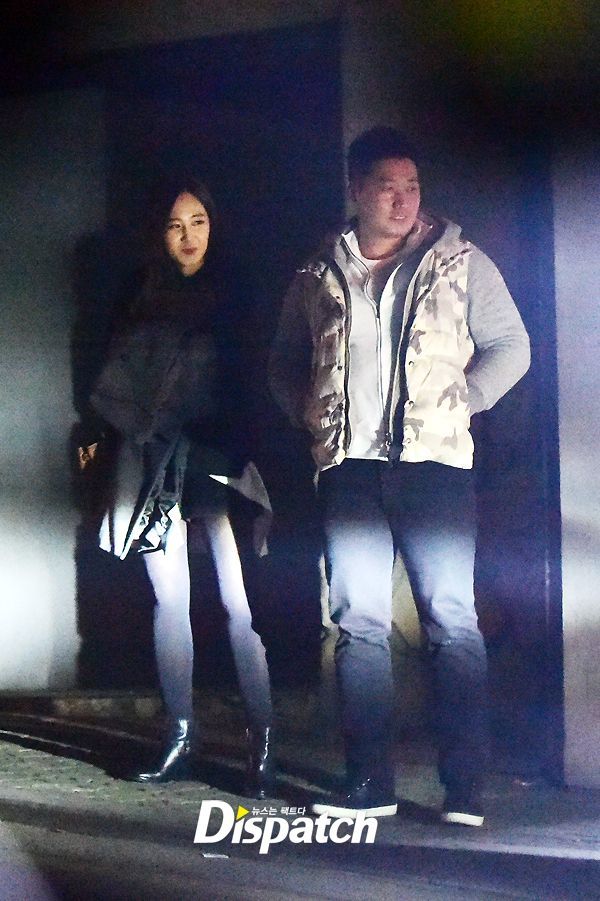 Oh Seung Hwan and Yuri are continuing their love even until now. Because he is still in season, they aren't able to meet often. But he says that after a hard match, Yuri's voice is his energy booster, or Vita 500 (energy drink).
Currently Oh Seung Hwan has recorded six saves in this season. On the April 19th, he recorded his first save of this season in the match against Yomiuri.
Yuri recently released the single Catch Me If You Can on April 10th with Girls' Generation. On April 22nd, they plan to release the Japanese version of their song.
Source: Dispatch
Share This Post