[★BREAKING] Dispatch Reveals More Details Behind Yoochun's Rape Scandal
In light of the ongoing rape investigations brought upon JYJ's Yoochun, Korean media outlet Dispatch released some previously unknown details involving the case. 
According to Dispatch, Lee (the woman who first reported the alleged sexual assault) and C-JeS Entertainment's executive personnel met to resolve the issue multiple times during the time between the incident and when she filed an official complaint with law enforcement authorities. Lee reportedly approached C-JeS Entertainment for an apology and compensation for Yoochun's actions, and the agency in turn wanted to stop the news from going to legal channels.
Dispatch was able to obtain some dialogue between the two sides during their initial mediation, with C-JeS Entertainment representatives saying, "We are trying to find a way to compensate this for you," while Lee's side answered, "She is devastated and shocked. This is the first time such a thing has happened and she doesn't know what to do."
It was also revealed by Dispatch that on June 4th, the day after the initial incident reportedly occurred, C-JeS Entertainment's department head met with Lee's side. Additionally, Dispatch suggested that on June 7th, four company personnel, including the director of the company, met with Lee. On the same day, Lee also met with Baek, a member of a large Korean gang family, and also the father of C-JeS Entertainment, CEO Baek Chang Ju. On June 10th, Baek Chang Ju reportedly sat down to talk with Lee.
Lee's side eventually took legal action and reported the incident to authorities because the two sides were not able to come up with a solution regarding compensation after a week of discussion.
Lee's boyfriend, who initially reported the incident, stated that she was crying when he met her the morning after she had met Yoochun at the brothel. When he asked why she was crying, she said Yoochun's crew treated her like a plaything. According to Lee, one of Yoochun's crew members even approached her and said, "You did it in the washroom right? Come on let's have a go with me too."
After hearing her story, Lee's boyfriend wanted to make them pay for the way Yoochun and his crew treated her and filed the report to the police. However, Lee decided to drop the case only after four days, and even worried for Yoochun, saying, "The issue blew out of proportion and I think Yoochun has suffered enough damage."
After meeting with Lee, Dispatch revealed some further information as well, including that the photo many fans have started spreading online was not of Lee. According to Lee, she doesn't work at the adult entertainment facility regularly, but only 1-3 times a week and irregularly when she needs the money. Dispatch also added that while there are rumors that Yoochun paid Lee 600,000 Won, a staff member from the adult entertainment establishment explained that a different girl performed a body show on the table for Yoochun and his crew, and that Yoochun had tipped her 300,000 won for her performance, which is where the rumor probably originated from. Lee remained adamant that she did not take any money in return for sex, and that any rumors that she took money from Yoochun are completely false.
Dispatch also released several photos of Yoochun entering the facility, but added that the photos have no ties to the incident. In response to the photos, netizens expressed shock that Dispatch had more photos of Yoochun entering such places, noting that Dispatch must have known that he frequented them before the incident.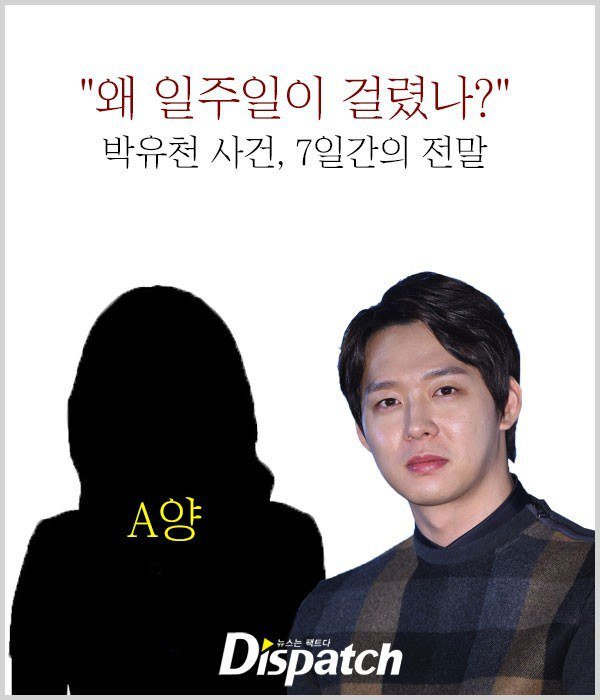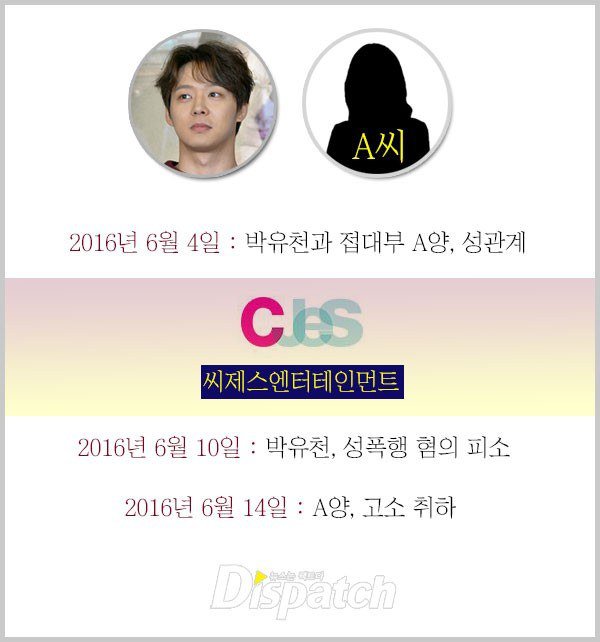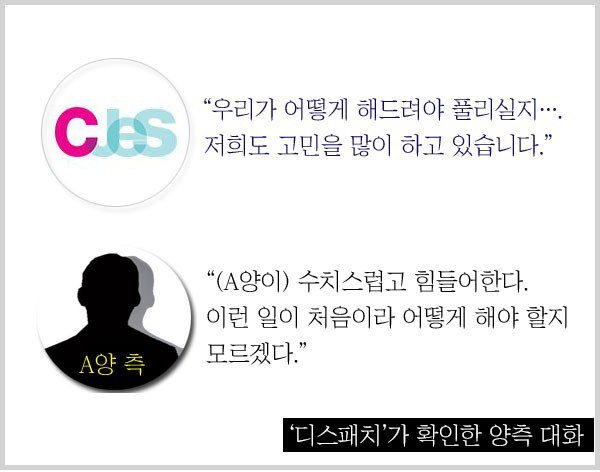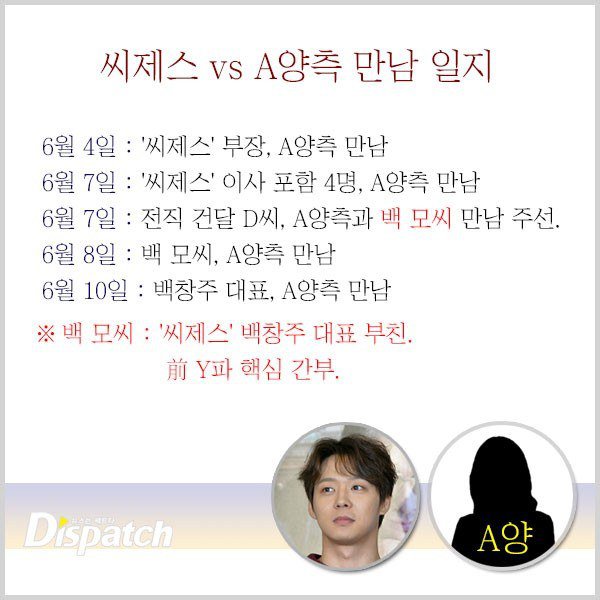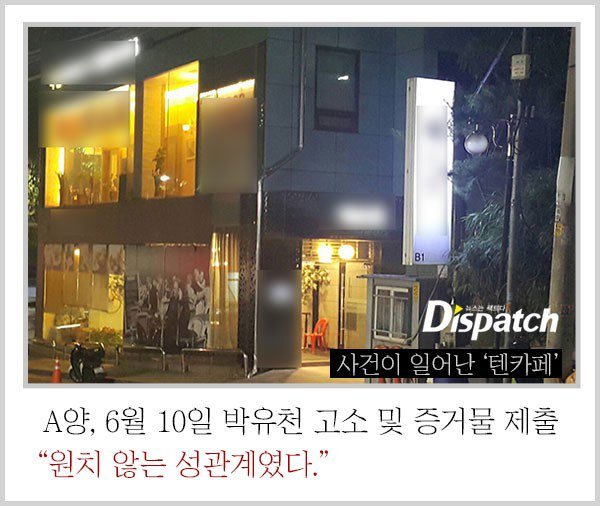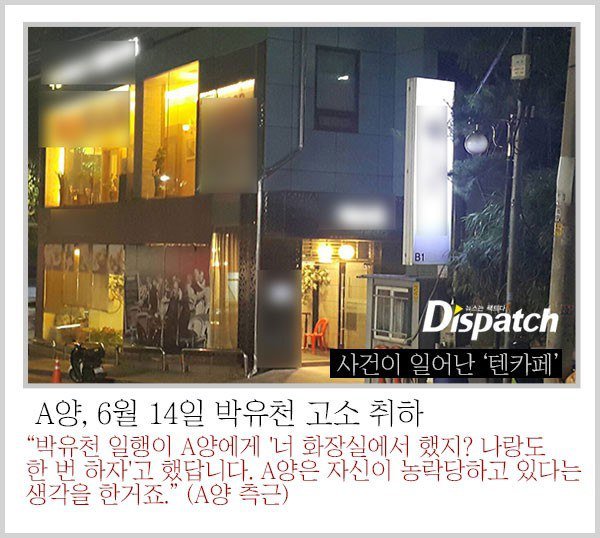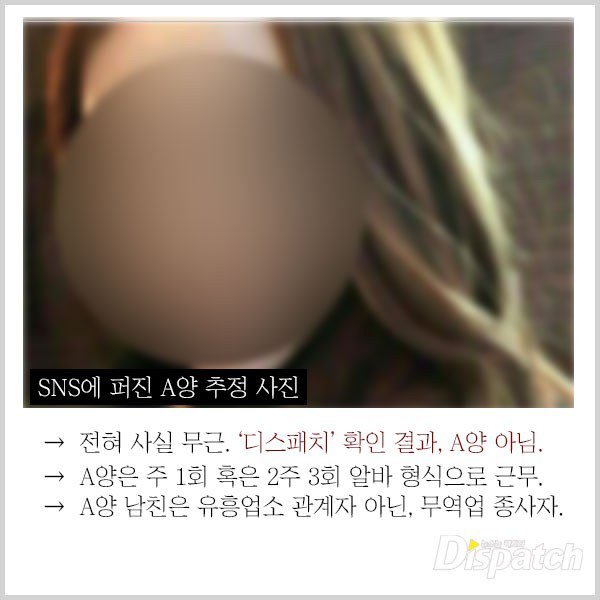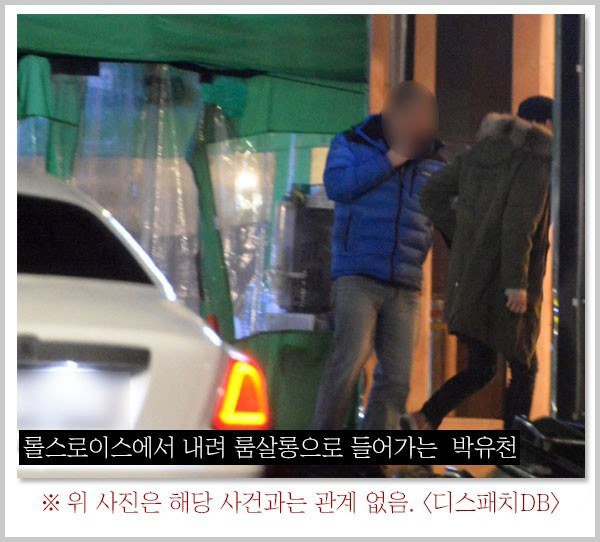 Source: Dispatch
Share This Post