Dok2 cancels birthday celebration concert in Japan and Busan
Dok2 broke some bad news to his fans earlier today after cancelling three stops of his ongoing birthday celebration concert. 
According to Star News on March 14th, Dok2 cancelled three out of four stops of his birthday celebration concert scheduled this March and issued immediate refunds to the fans who have already bought tickets.
Amongst the dates cancelled are Tokyo, Japan on March 23rd, Osaka, Japan on March 25th and Busan, South Korea on March 26th. As of recently, the only celebration concert that remains is the last stop in Seoul, Soith Korea on March 27th at the Yes24 Live Hall (AX Hall).
The rapper and his management agency released a statement of apology to the fans who have already bought tickets and promised to take full refund action.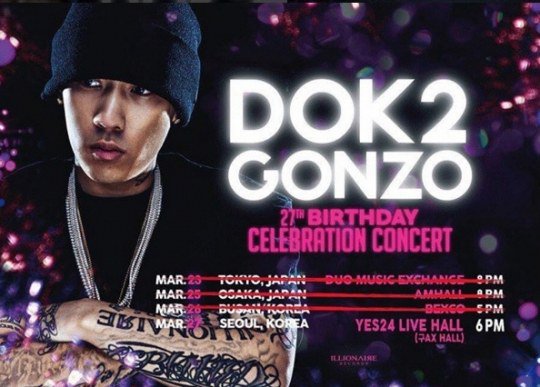 Source: Star News
Share This Post