Drunk Roy Kim attends Younha's concert and gets escorted away by security
Roy Kim's recent drunken actions at an outdoor concert featuring female soloist Younha has received hot attention.
On September 6th, Roy Kim attended a music festival known as Someday held at the Nanji Hangang Park.
Drunk on makgeolli, a Korean rice wine, Roy Kim was reported to have made his way to the front of the audience near the fence in front, cheering loudly for the artist during Younha's performance as she sang "Password 486."
Eventually, Roy Kim was escorted by security.
https://twitter.com/younhaholic/status/640447396686639104
Hearing what had happened, Younha took to Twitter to show her amusement and wrote, "Thanks Roy Kim for drinking so much Jangsoo Makgeolli and storming into the crowd during 'Password 486'ㅋㅋㅋ  It was fun!"
Retweeting additional photos of Roy Kim at the outdoor concert, she adds, "Kim Roy ㅋㅋㅋㅋㅋㅋ."
The incident has received a lot of attention as Roy Kim's father is known to own Jangsoo Makgeolli.
https://twitter.com/younhaholic/status/640447611057532928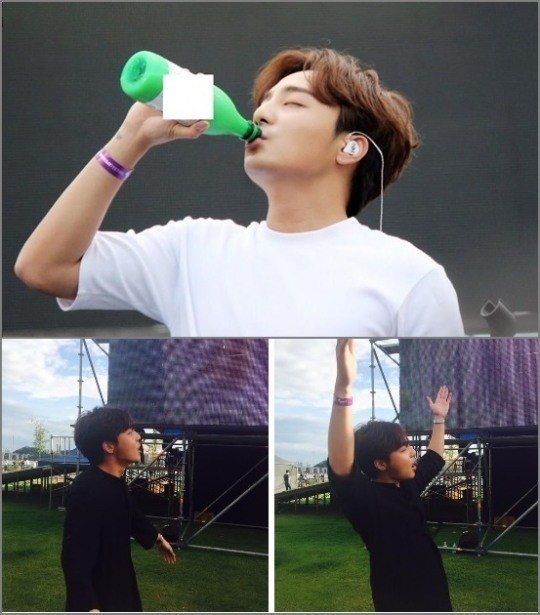 Source: Herald Pop
Share This Post