DSP Media launches "Rookie Idol National Auditions"
DSP Media, the same company to have managed KARA, Rainbow, A-JAX, and Oh Jong Hyuk,  launches the "DSP Rookie Idol National Audition" to recruit the next big act in South Korea.
The so-called "idol-house" has established many of your favorite idol artists including, KARA, Rainbow, A-JAX, and Oh Jong Hyuk, along with idol groups Sech Kies, Fin.K.L, Click B, and SS501 in the past.
The audition will last for three months beginning October 24th through online application process. DSP Media will make stops in six cities including: Daegu on November 8th, Busan on November 9th, Wonju on November 15th, Daejeon on November 22nd, Gwangju on November 23rd, and in Seoul on November 29th to 30th for the audition.
For the winning contestants, they will immediately begin as a trainee at the agency provided with DSP Media's training program and an opportunity to become a future idol group. This audition is open to public for anyone between age 14 to 22, and can apply for singing, rapping, dancing, and acting as well!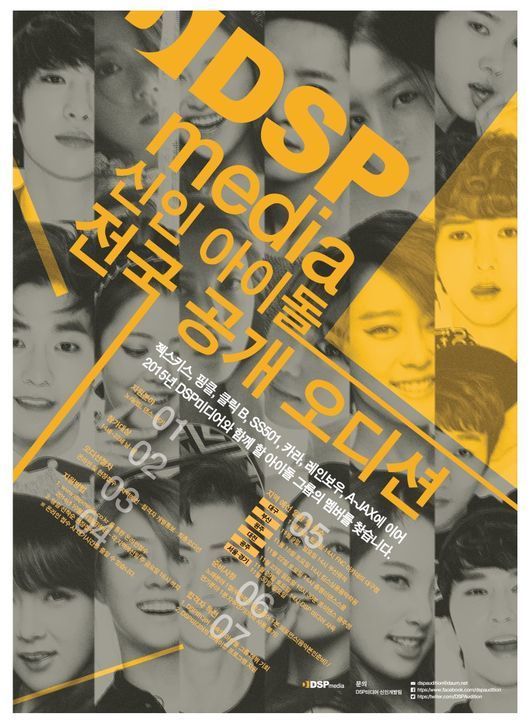 Source: Osen
Share This Post