E-Sens drops tracklist to his first official solo album, "The Anecdote"
Rapper E-Sens is making his comeback to the music industry and will be dropping solo album The Anecdote in just a few days, unveiling its tracklist ahead of the release.
On August 15th, his agency BANA (Beasts and Natives) unveiled the tracklist via their Instagram (@theanecdote) which consists of 10 tracks in total including "Back In Time," "A-G-E," "Writer's Block," "Unknown Verses," "Tick Tock," and more.
E-Sens upcoming official album release is garnering a lot of interest and anticipation as the pre-sale for The Anecdote hit an all-time high on Korea's largest online hip-hop website Hiphopplaya causing its servers to temporarily crash. In addition, the album continues to rank #1 on online record stores such as Interpark and Yes24 in pre-sales charts.
The track "Tick Tock" has raised even more anticipation with the featuring of artist Kim Ximya, a name unfamiliar to the public and raising questions as to who it is.
The Anecdote will be released on August 27th.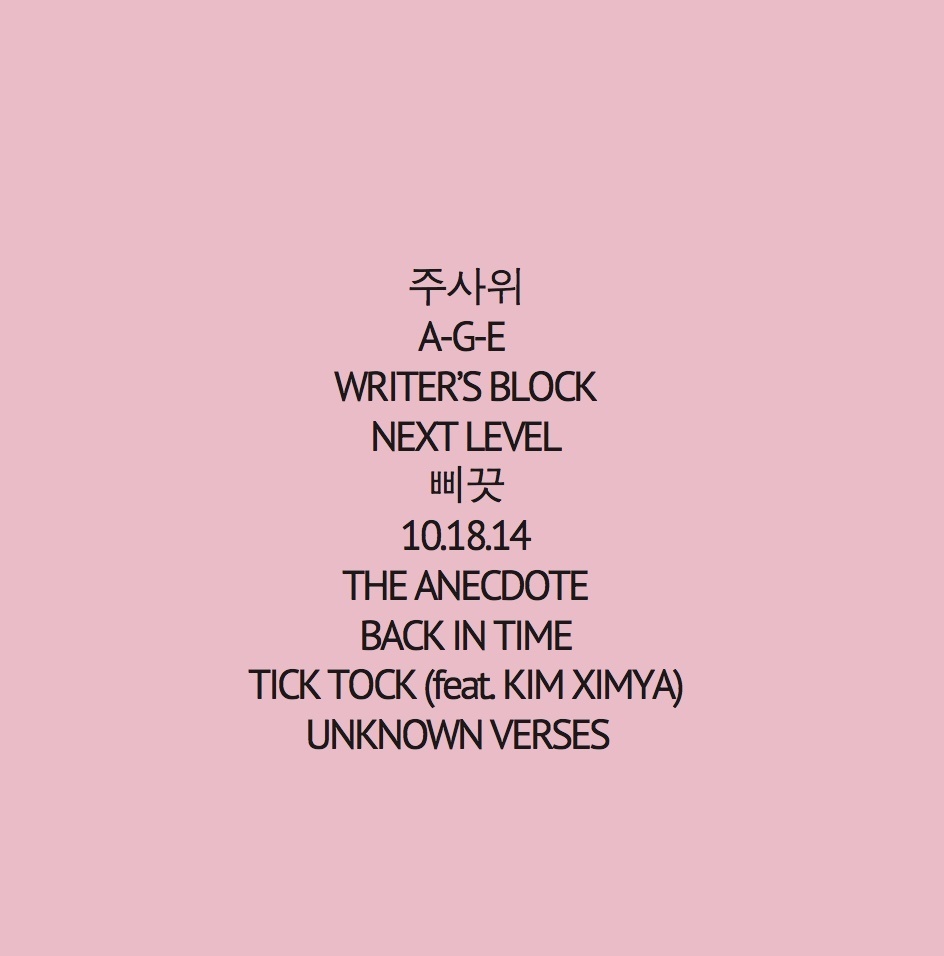 Share This Post