ELO talks about his debut single "Your Love" on "AOMG TV"
AOMG features ELO as he talks about his debut single release "Your Love" on the latest episode of AOMG TV. 
On January 27th, the music company AOMG released a interview clip featuring its Jay Park and debuting artist, ELO.
Jay Park, who participated in the clip as the host, started off the interview through a short dance number with ELO, followed by a number of mini-tests and Q&A. For the mini-tests, Jay asked ELO to improvise with a puppy doll, to lift the dumbbell, to play the Ukulele, sing and more. After making him relaxed, Jay continued the interview with diverse questions.
ELO is known to have signed with AOMG since a year ago along with his independent releases, "Denim Heather T-shirts," "Blur," and "Parachute." As expectations for him as an artist have been high, ELO have been chosen to the front runner from the team's releases this year after a year of album preparations.
When asked about the time spent under AOMG without an official debut, ELO revealed that, "I did a lot of shows with AOMG family and they have made me become a better performer. Sometimes I got lazy but these days I have been working really hard with my musics. Seeing my other VV:D members (VV:D (pronouced as VIVID) is a South Korean hiphop crew made up of five members: Zion.T, Gray, Loco, Elo and Crush) making hits and getting popular, I never felt jealous but tried to learn from them."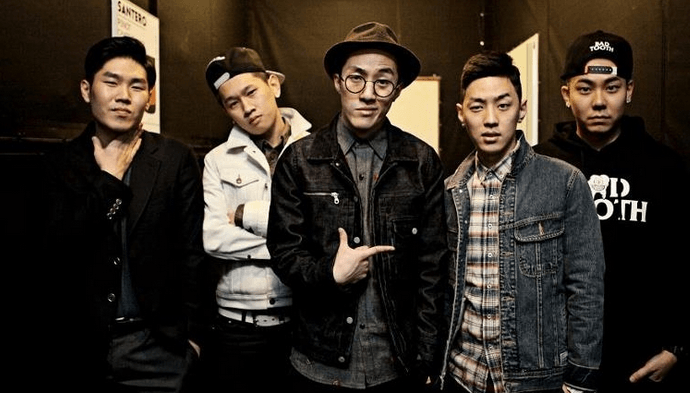 He went on to reveal his thoughts as an artist saying that, "As a musician, I hope my songs to be heard by a lot of people. Actually who would not want it? But at the same time I will try to keep my uniqueness. Emotional songs and not-so-dynamic vocal are my unique music styles while delivering the messages clearly. " 
Meanwhile, ELO's new single "Your Love" was produced by GRAY which also featured he hip hop record label Illionaire Record's rapper The Quiett. The song is about a guy confessing his truthful thoughts and love toward his girlfriend after a while since they started the relationship. According to ELO, "All couples have that period of time when things just don't go smoothly. The time when you get to hate each other. I wanted to sing about the man who tries to overcome that period by showing how he still loves her the same."
Check out the full interview clip here:
Source: AOMG Official Youtube  and VV:D Tumblr fansite
Share This Post