Entertainment insiders pick the ten top actor-dols
Entertainment insiders have chosen the top actor-dols in both male and female categories.
Insiders chose five actor-dols in both categories to decide which idols have been performing well as actors and actresses as well. With more and more talent joining the industry, it seems that the trend continues for idols to keep expanding in other fields of the industry.
The results of this selection confirm which stars have been most successful in straddling both their idol and actor/actress roles. Check out the results here: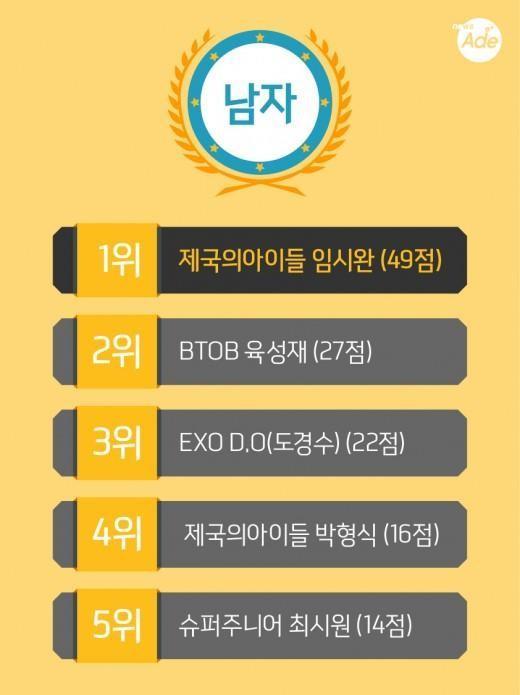 In the male category, ZE:A's Im Siwan led first with BTOB's Yook Sungjae, EXO's D.O., ZE:A's Park Hyungsik, and Super Junior's Siwon behind.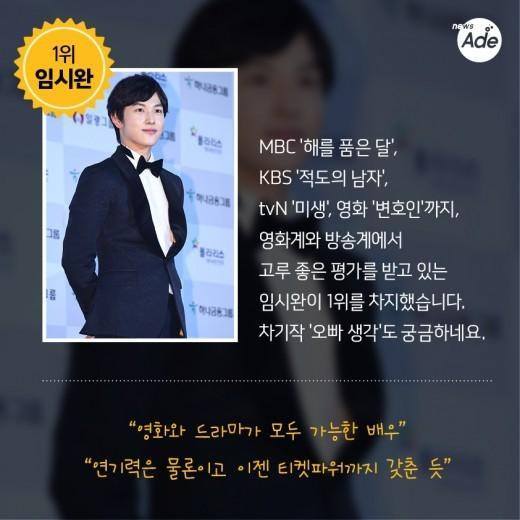 MBC "The Moon That Embraces The Sun"
KBS "Man From The Equator"
tvN "Incomplete Being"
Movie "Lawyer"
"He is capable of both dramas and movies. He can act and ticket power both."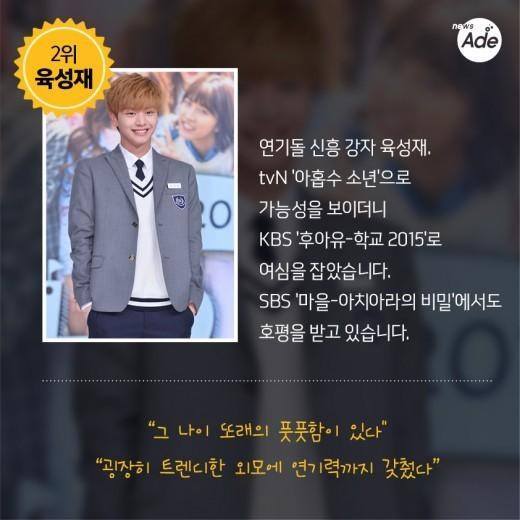 tvN 'Plus Nine Boys"
KBS "Who Are You – School 2015"
SBS "Village – Ahchiara's Secret"
"He has that special youthful aura about him. He has a very likable face and acting skills"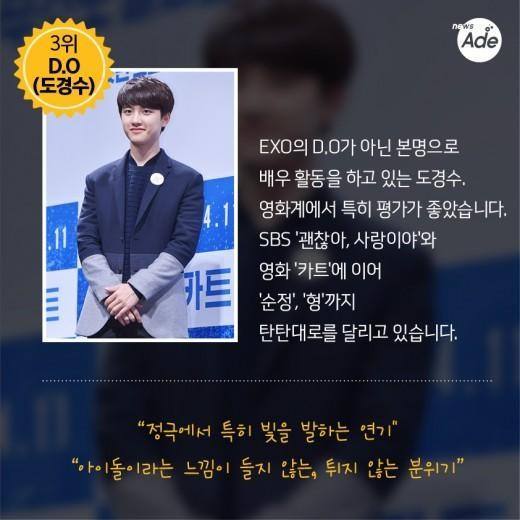 SBS "It's Okay, It's Love"
Movie "Kart", "Innocence", "Hyung"
"His acting shines in serious acts. He has an subtle aura unlike other idols and that is his biggest strength"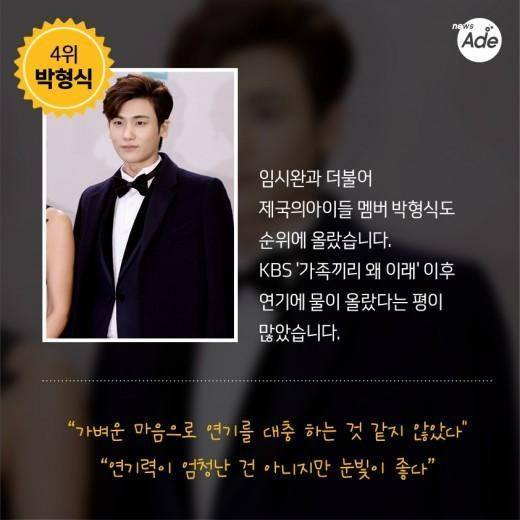 KBS 'Why Between Family
"He takes acting very seriously, his acting isn't phenomenal but his eyes are very special"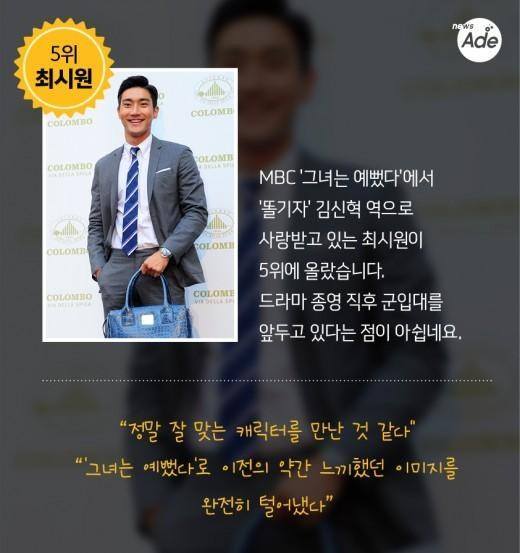 MBC "She Was Pretty"
"He shattered his cheesy image completely with his acting in "She Was Pretty"
Next up are the top five female idol actresses.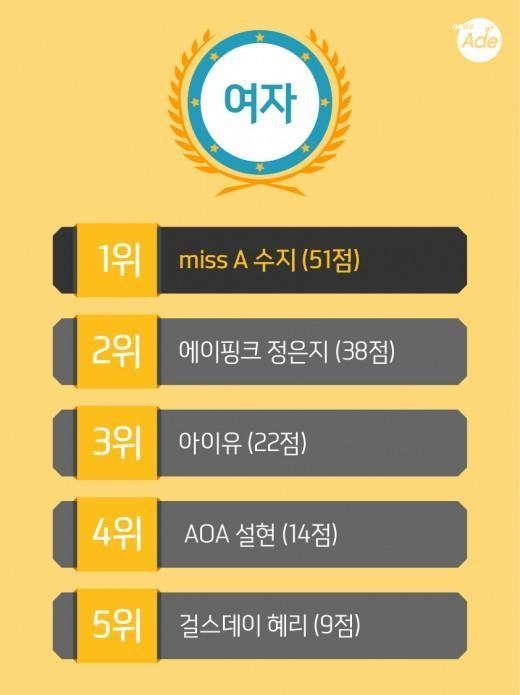 For the ladies, miss A's Suzy came in first with Apink's Jung Eunji as second. IU was third, AOA's Seolhyun was fourth, and Girl's Day's Hyeri was fifth.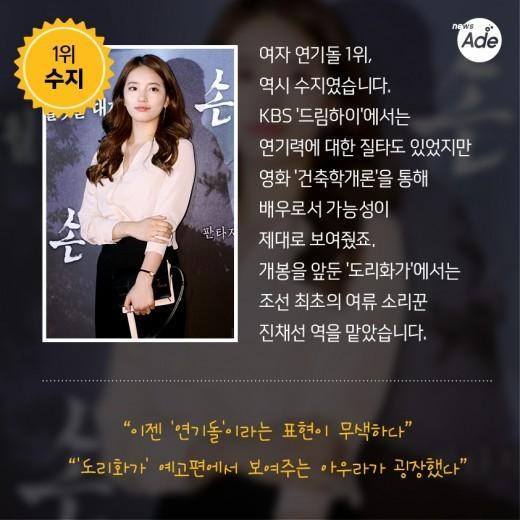 KBS "Dream High"
"The term "acting-dol" isn't enough, her aura in her newest movie is amazing."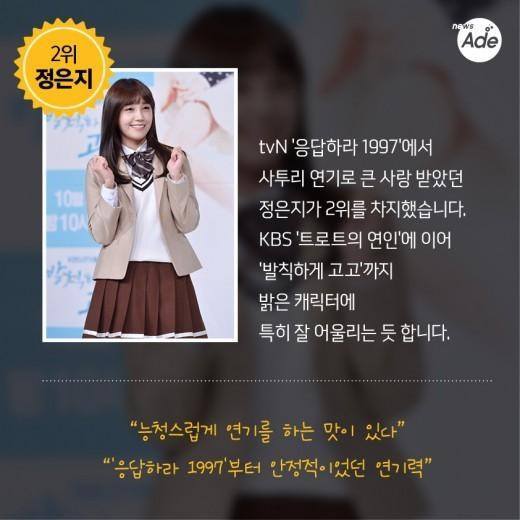 tvN "Respond 1997"
KBS "Trott Lovers"
"Her acting is very special. Her acting was stable ever since 'Respond 1997′"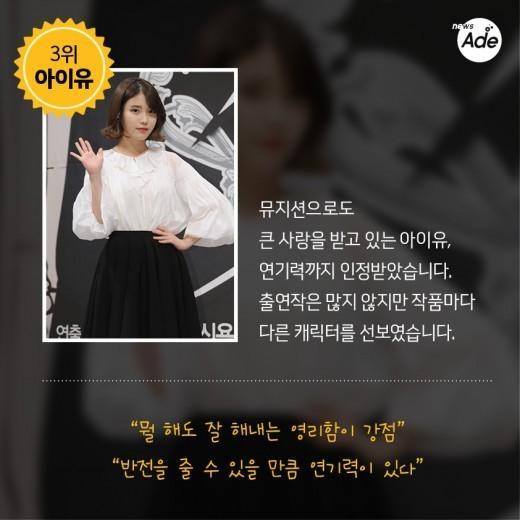 "She is intelligent enough to be able to do anything. Her acting is good enough to make a twist believable"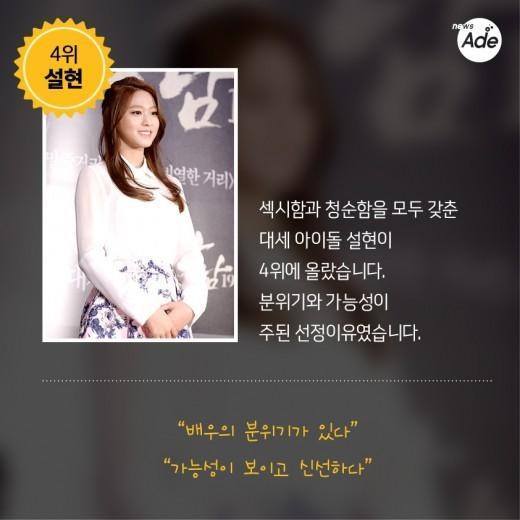 "She has an aura of an actress. She definitely has potential and she is refreshing."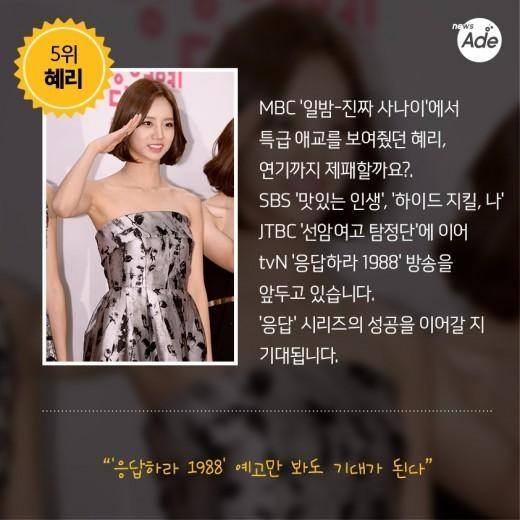 SBS 'Tasty life', 'Hyde, Jekyll and I'
JTBC 'Sunam Highschool Detectives'
tvN 'Respond 1988'
"Just the teaser for 'Respond 1988' is enough to make you anticipate her acting."
Source: TV Report
Share This Post