Epik High and VIXX top Billboard's World Album Chart in 1st and 3rd place
Hip-hop group Epik High and male idol group VIXX have topped the November 8th World Album Chart on Billboard, showcasing their rivaling powers of their latest respective albums.Updated on October 31st, Epik High makes their debut on Billboard's World Album Chart in first place with their latest 8th album Shoebox. Not only has Shoebox received raving reviews from fan lovers in Korea, but it has been achieved an amazing response from international fans as well.
Epik High recently took home their first trophy last night, winning on Mnet M! Countdown for "Happen Ending". The track has also been sweeping Korean online-sites' real-time charts in first place since its release.
VIXX also made their debut on this week's World Album Charts, taking third place with their mini-album Error. The male group recently returned with a never-before-seen, unique concept, amazing fans with not only a top notch track, but choreography and visual. VIXX has also been taking home several trophies the past couple weeks, showing just how much their latest release has gained the hearts of fans.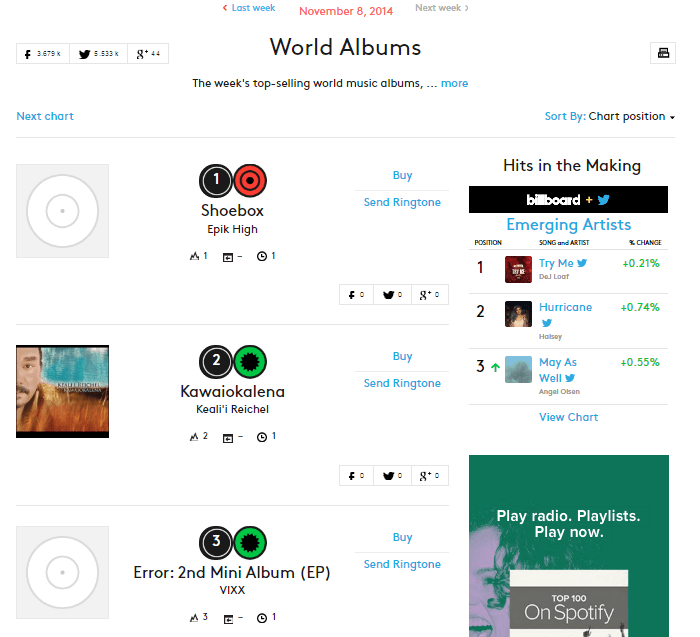 Source: Billboard
Share This Post